Recipes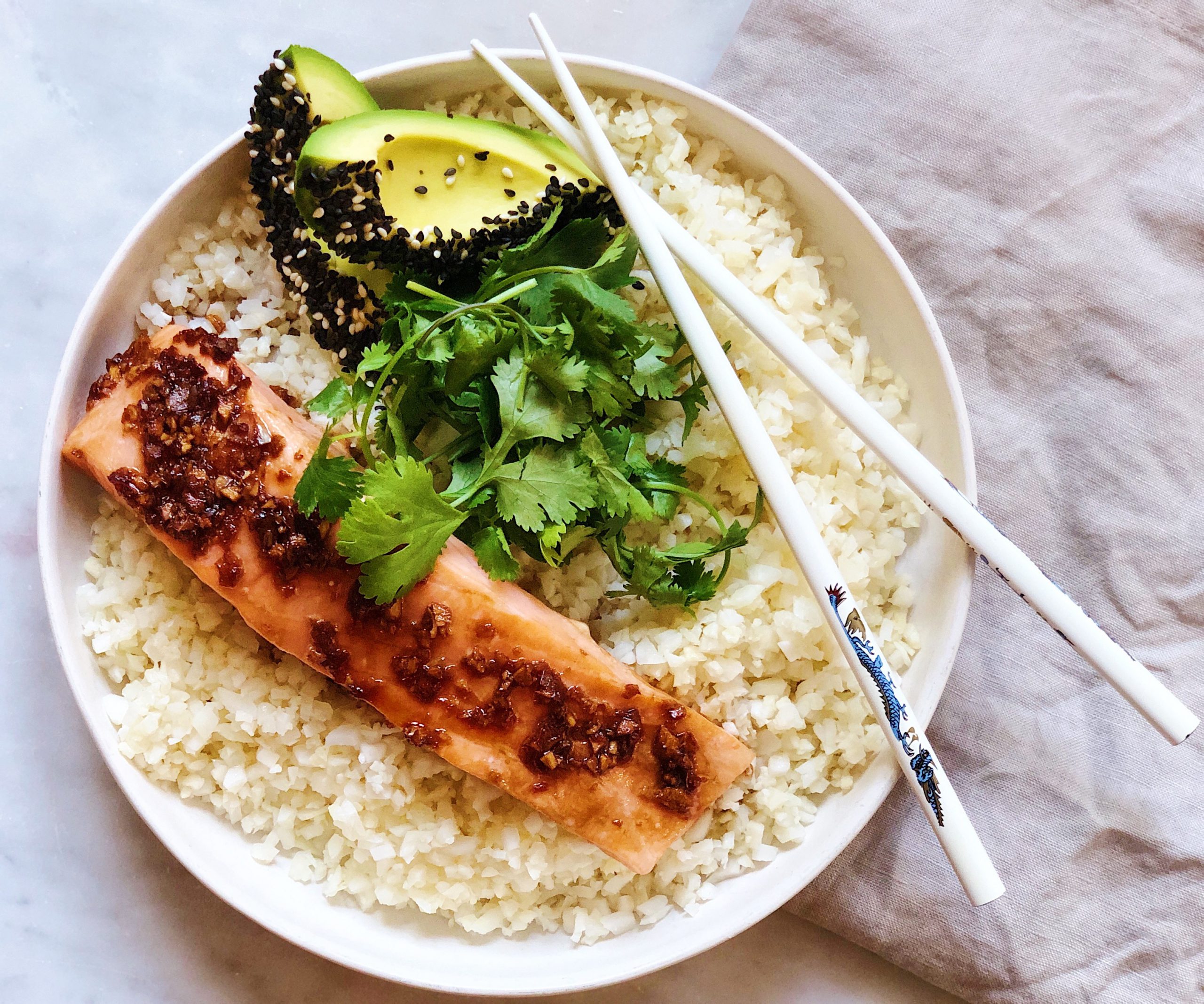 Teriyaki salmon with cauliflower rice and sesame crusted avocado
Season :All Servings :2 Diet :X Time :30 minutes Difficulty :Easy
This is a really easy, quick, healthy and delicious weeknight dinner. The salmon is also really great served with coconut rice and steamed green veggies like broccoli coconut rice: 1 part of rice, 1 part of water, 1 part of coconut milk and a pinch of salt). Next to that you can also change the recipe by switching the salmon with chicken or tofu.
INGREDIENTS
250-300 gr. of salmon, cut into two pieces
2 tsp. of honey
1 tbsp. of sesame oil
4 tbsp. of low salt soy sauce
2 tsp. of rice wine vinegar
1 clove of garlic, grated or finely chopped
1 small thumb size piece of ginger, grated or finely chopped
400 gr. of cauliflower rice
1 avocado
Sesame seeds
Small bunch of coriander
PREPARATION
Preheat the oven to 180C.
Mix the honey, sesame oil, soy sauce, rice wine vinegar, garlic and ginger in a small bowl to make the teriyaki sauce.
Line an oven dish with baking paper and place the salmon into the oven dish. Pour the teriyaki sauce on top of the salmon. I use the baking paper to prevent the sauce from burning and sticking onto the oven dish. Bake the salmon in the oven for about 15 minutes, depending on how well done you like it.
In the meantime, roast the sesame seeds in a frying pan on a medium high temperature for a short while, slice the avocado in quarters and coat with roasted sesame seeds.
Fry the cauliflower rice preferably in a drizzle of sesame oil with a pinch of salt and pepper over a high heat for a couple of minutes.
Serve the salmon with the teriyaki sauce on top of the cauliflower rice with the avocado and lots of coriander.
ORDER MY EBOOK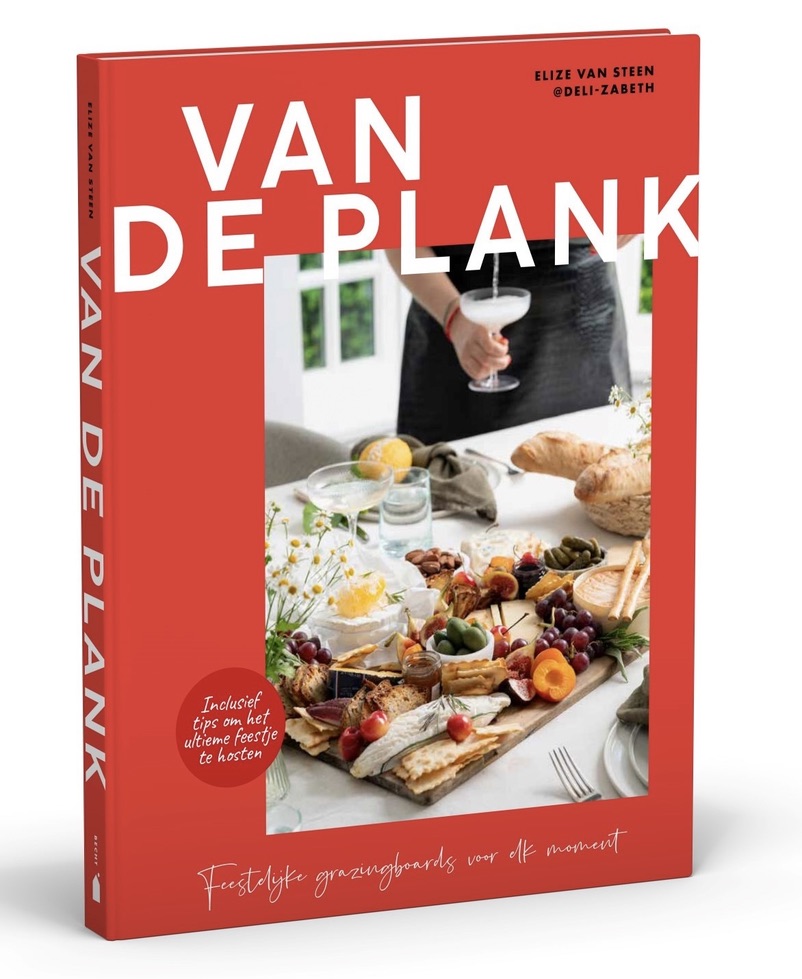 WORK WITH ME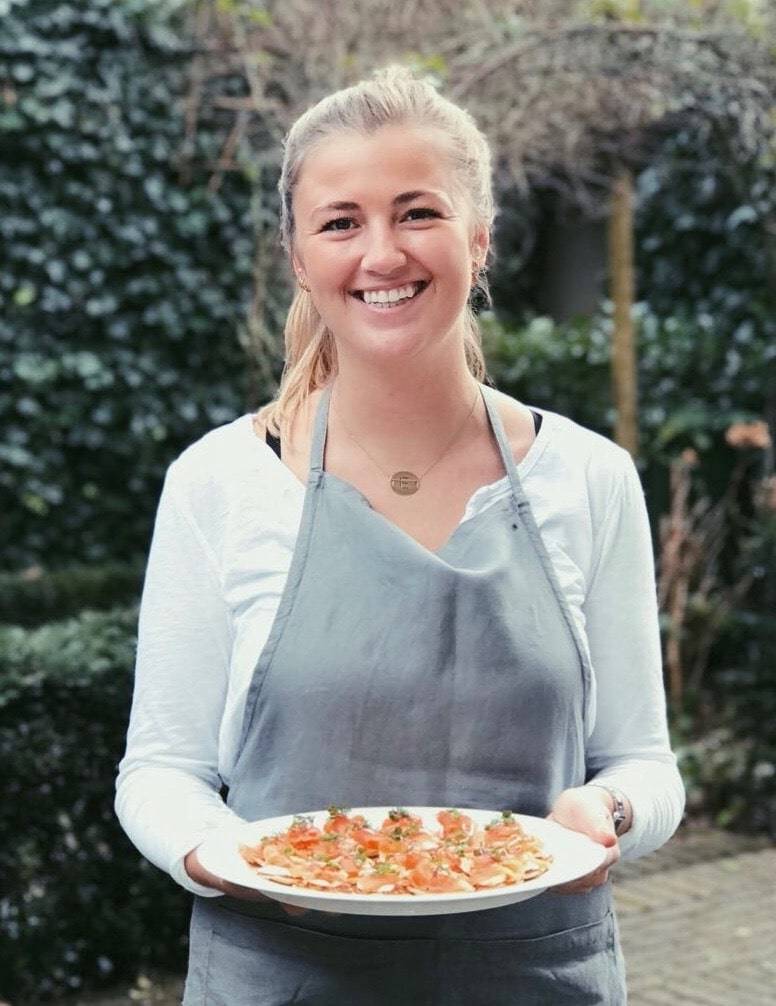 Together, we can create outstanding food experiences. I'm experienced in multiple fields and would love to tell you more about it. Click on the button below to read more about my work and to get in touch!
WORK WITH ME