Recipes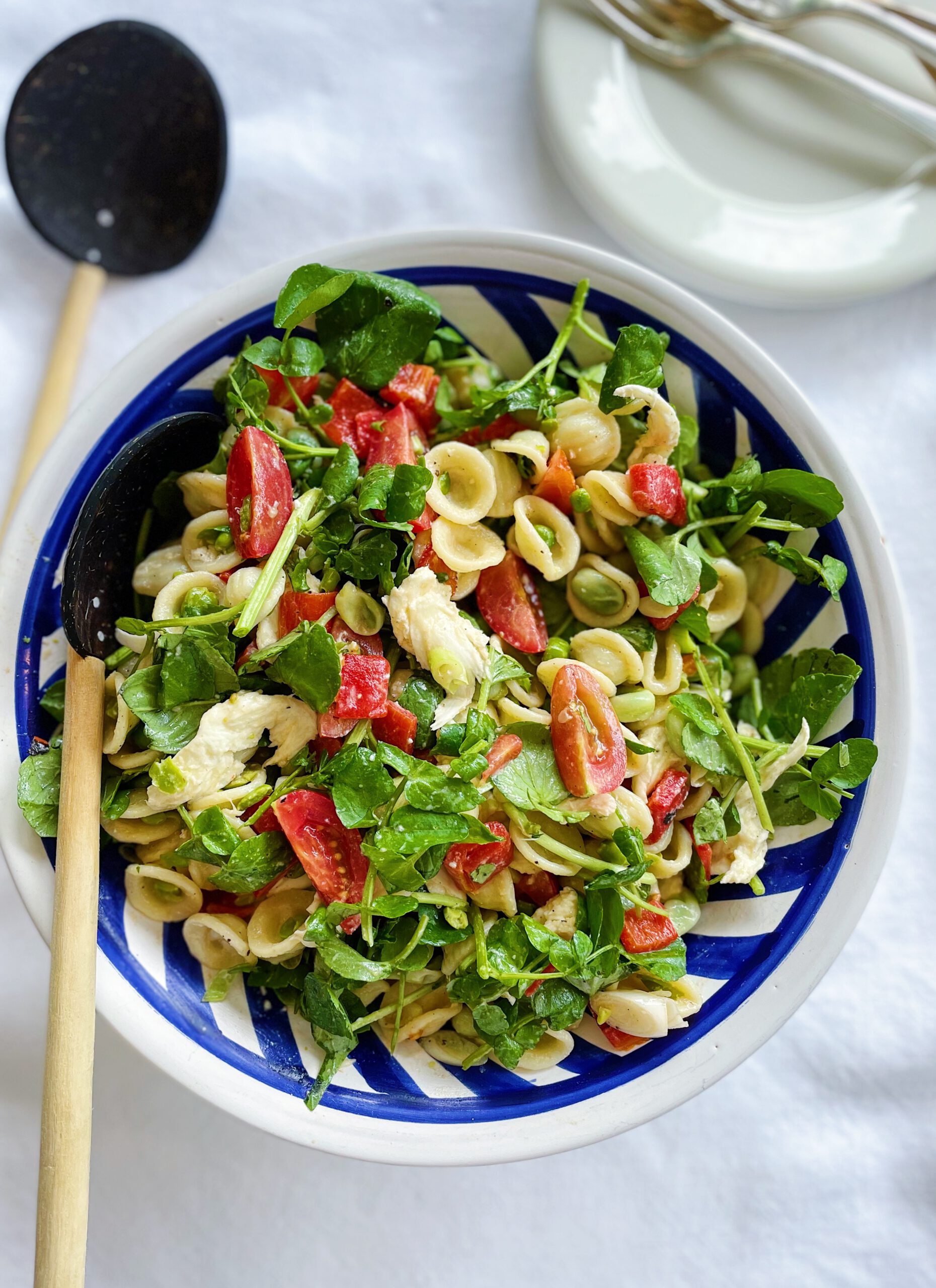 Summery pasta salad 
Season :Spring/ summer Servings :2/3 Diet :X (Vegetarian optional) Time :30 minutes Difficulty :Easy
This pasta salad is incredibly easy to make and so delicious! Perfect to take to a picnic or bbq. For a vegetarian option, swap the anchovies for capers.
INGREDIENTS
100 gr. peas
100 gr. broad beans
200 gr. orecchiette pasta
2 roasted peppers from a jar 
250 gr. tomatoes
15 gr. basil 
2 spring onions 
Handful watercress/rocket
1 ball of buffalo mozzarella 
Dressing
2 anchovies (or capers)
1/4-1/2 lemon
Salt and pepper 
1 small garlic clove
3 tbsp. extra virgin olive oil
PREPARATION
Add the dressing ingredients to a pestle and mortar or blend with a hand blender until smooth.
Bring a pan of salted water to the boil. Boil the peas and broad beans for 3 minutes and scoop into a colander (use the boiling water for the pasta afterwards). Add to a large bowl and pour the dressing over the beans. Use a masher to flatten the beans so that the dressing can be absorbed.
Meanwhile, cook the orecchiette according to the package.
Cut the tomatoes into quarters, the peppers into cubes, the spring onion into thin slices, coarsely chop the watercress and tear the basil and mozzarella into pieces.
Mix all the above ingredients together in the bowl of beans.
Drain the pasta and rinse under cold water, add to the salad.
Mix everything well and add extra salt, pepper, olive oil, lemon juice etc. to taste and serve!
YOU MIGHT ALSO LIKE
ORDER MY EBOOK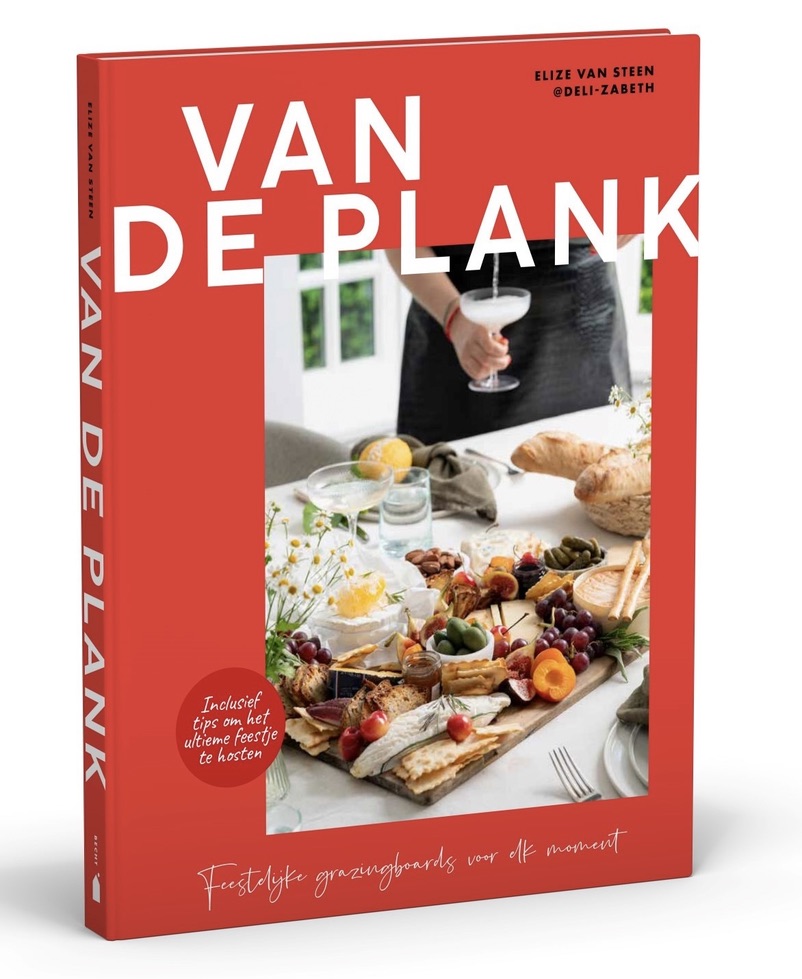 WORK WITH ME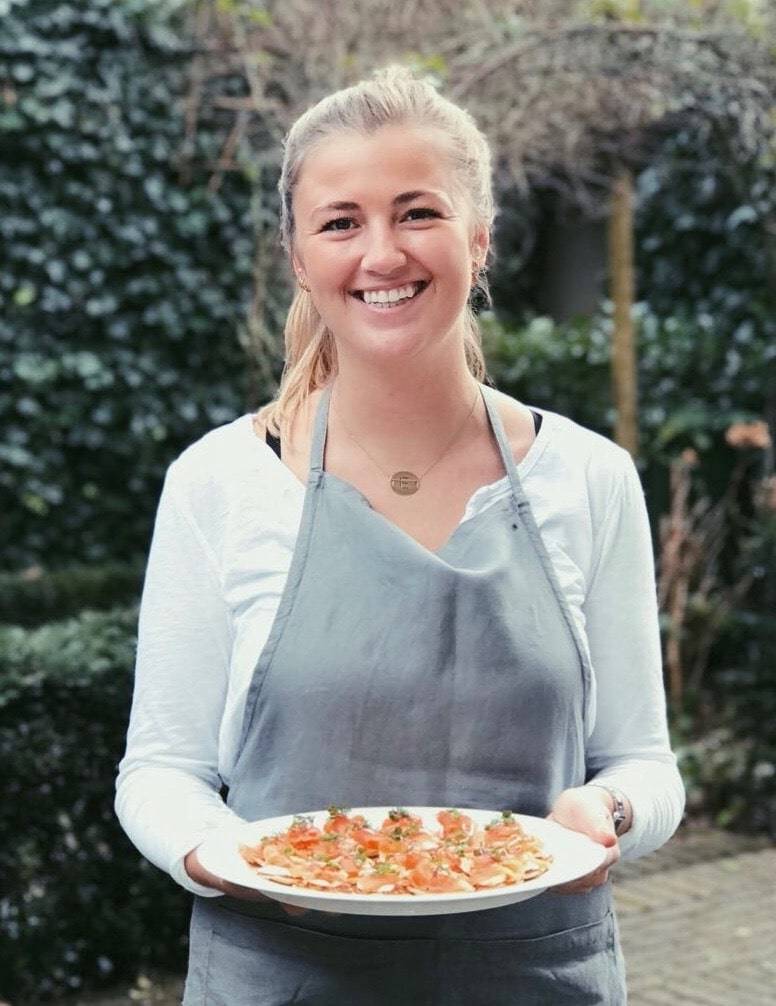 Together, we can create outstanding food experiences. I'm experienced in multiple fields and would love to tell you more about it. Click on the button below to read more about my work and to get in touch!
WORK WITH ME