Recipes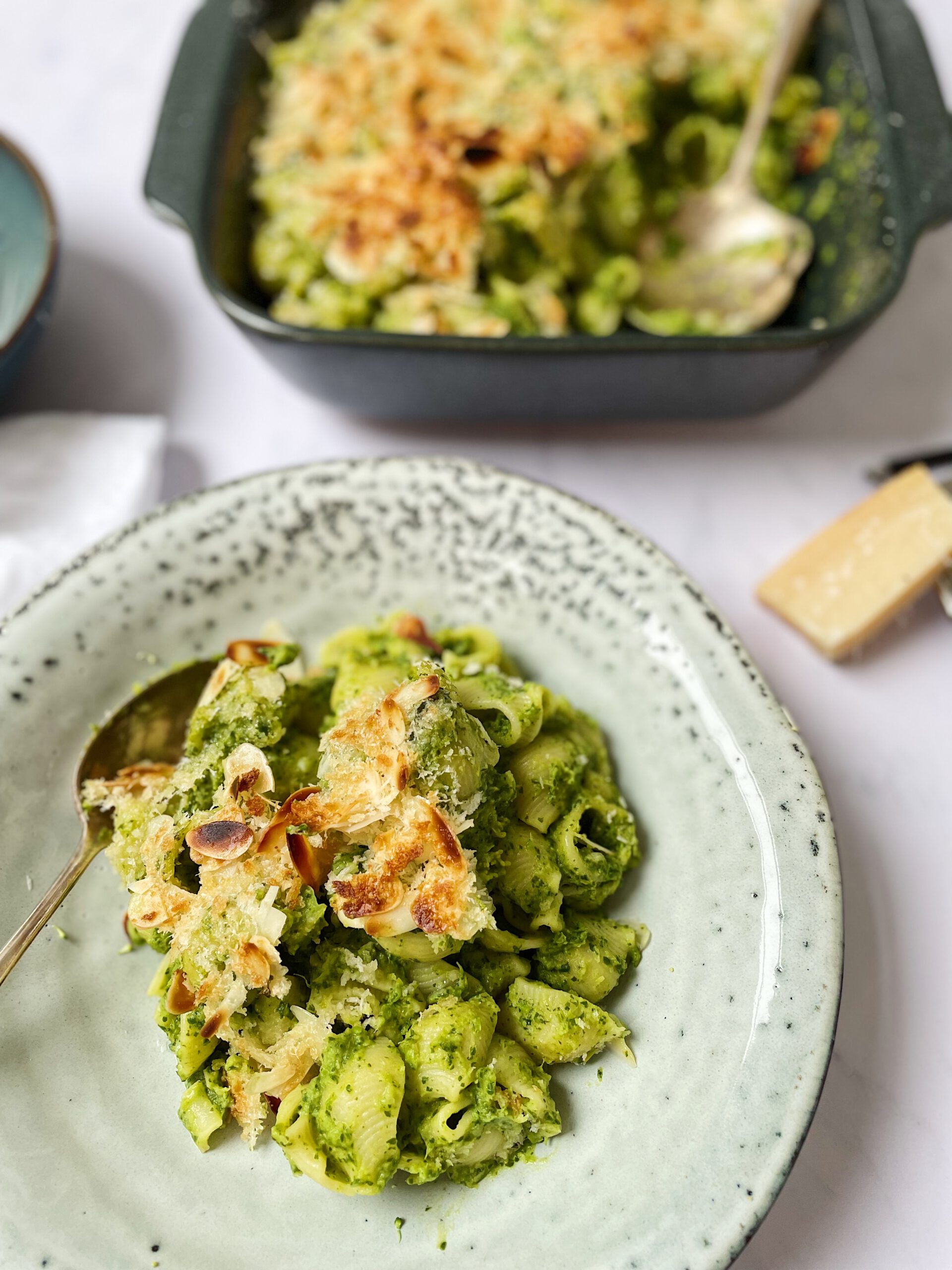 Super green pasta gratin
Season :All Servings :2-3 Diet :Vegetarian Time :30-40 minutes Difficulty :Medium
This super green pasta gratin is inspired by the classic mac and cheese but transformed into a healthy version!
INGREDIENTS
1 leek
250 gr. broccoli 
75 gr. kale or spinach
150 gr. peas
1 clove of garlic
A few sprigs of thyme
1 tsp. white miso
Zest of half a lemon 
200 gr. pipe rigate pasta
30 gr. panko or breadcrumbs
30 gr. almond shavings
40 gr. parmesan (plus extra to serve) 
Dash of double cream (optional)
PREPARATION
Slice the leeks into thin half rings. Heat a dash of olive oil in a casserole and fry the leeks for 5 minutes on a low heat until soft.
Meanwhile, finely chop the garlic and pick the thyme leaves from the sprigs. Add these to the casserole with a generous pinch of salt and pepper and fry for two minutes.
Peel and dice the stem of the broccoli and add this along with the kale, peas and the zest of a lemon and cook for a few minutes.
Meanwhile, bring a pan of water for the pasta to a boil and set the oven to the highest grill setting.
Cook the pasta al dente, adding the broccoli florets (cut into small florets) for the last 4 minutes.
Add a few ladles of the pasta cooking water plus the miso to the vegetables and puree with a hand blender or in a blender until you have a smooth sauce. Add some double cream to taste if you like (optional).
Drain the pasta and broccoli florets and mix with the green sauce. Spoon into a medium size bakingtray.
Mix together the grated Parmesan, panko and almond shavings and sprinkle over the baking dish. Finish with a dash of olive oil and place under the grill for a few minutes. Keep a close eye on it so it doesn't burn. Serve with some extra Parmesan (optional).
Recipe Video :
YOU MIGHT ALSO LIKE
ORDER MY EBOOK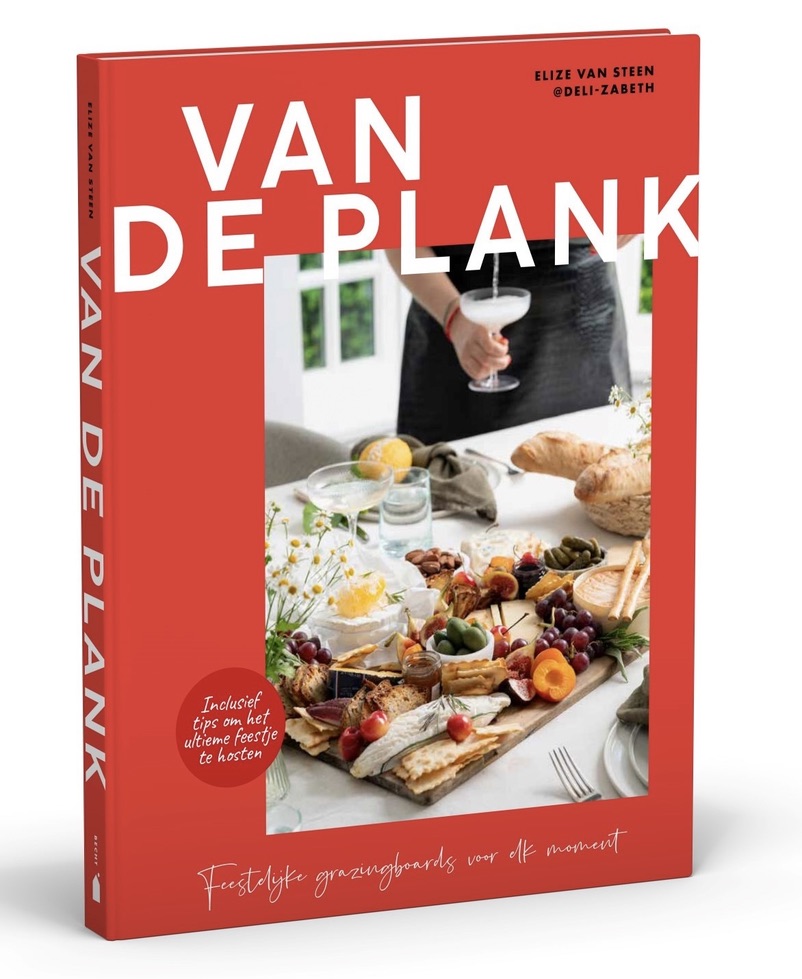 WORK WITH ME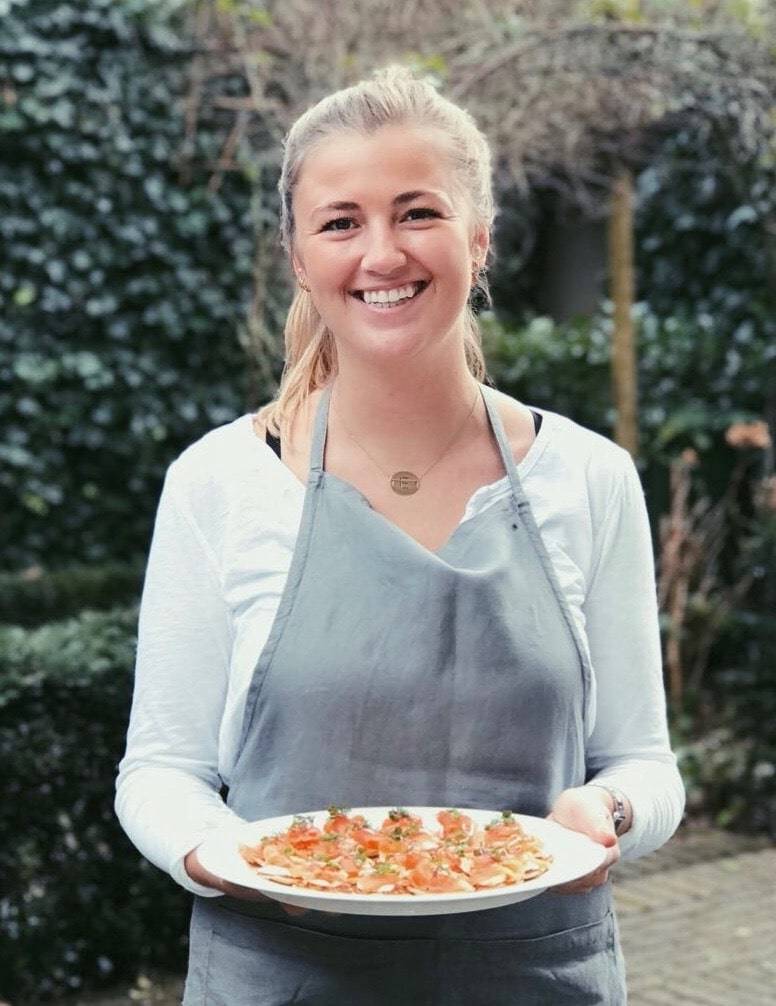 Together, we can create outstanding food experiences. I'm experienced in multiple fields and would love to tell you more about it. Click on the button below to read more about my work and to get in touch!
WORK WITH ME