Recipes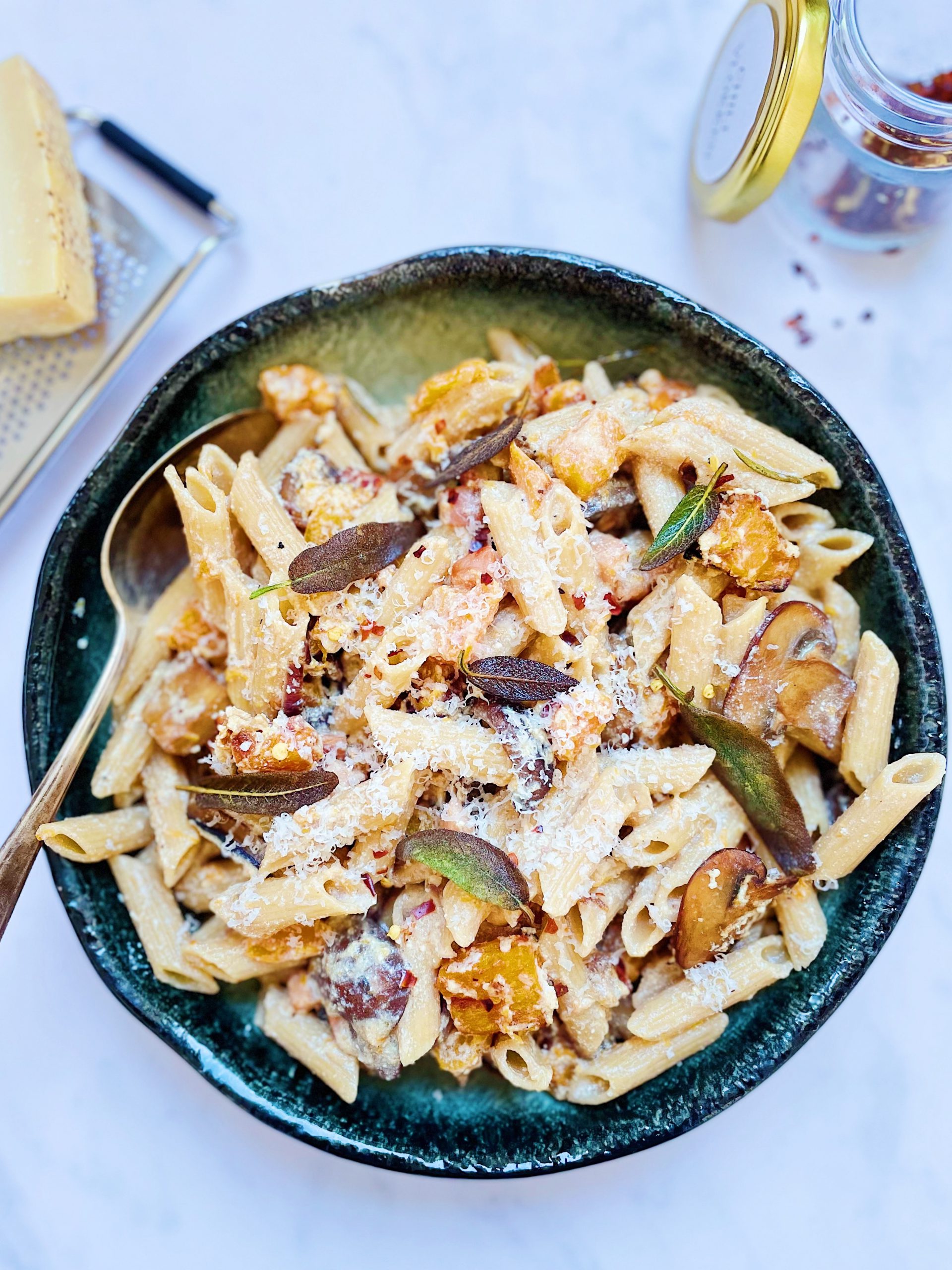 Squash, mushroom and ricotta pasta with bacon and fried sage
Season :Autumn/ Winter Servings :4 Diet :X, (Vegetarian option: swap the bacon, Glutenfree option: use gluten free pasta) Time :30-40 minutes Difficulty :Easy
All the Autumn flavours are combined in this rich comforting pasta. Perfect for a drizzly rainy day. If you want to make a vegetarian version, swap the bacon for vegan bacon, roasted walnuts or hazelnuts.
INGREDIENTS
400 gr. penne or rigatoni
800 gr. cubes butternut squash
4 sprigs of rosemary
Pinch of chili flakes
250 gr. diced bacon
2 red onions
Splash white wine vinegar
2 cloves of garlic
400 gr. mixed mushrooms
Small bunch of sage
250 gr. ricotta cheese
Parmesan cheese
PREPARATION
Preheat the oven to 200C.
Strip the rosemary from the sprigs and mix together with the cubes of butternut squash, a pinch of chilli flakes, salt, pepper and a splash of olive oil and spread out on a baking tray lined with baking paper. Bake for approximately 20-30 minutes.
Fry the diced bacon until crispy in a frying pan. Drain on kitchen paper and set aside.
Meanwhile, cut the red onions into halved rings and fry for 5 minutes in a frying pan over a medium heat until soft. Add a dash of white wine vinegar and let it evaporate. Chop the garlic and fry together with the red onions for 2 minutes.
Tear the mushrooms into strips and fry in olive oil salt and pepper in two batches. Do not stir too often so that the mushrooms can become crispy and golden brown on the outside.
Optional: heat a small layer of olive oil in a saucepan and when hot, add the sage leaves, fry for a few seconds and leave to drain on kitchen paper.
Bring water to a boil and cook the pasta according to the package. Save a glass of pasta cooking water.
Add all the mushrooms, red onion, bacon and pumpkin to a large pan and mix in the ricotta and a few spoonfuls of the pasta cooking water to make a creamy sauce.
Add the pasta to the sauce and mix together. Divide over 4 plates and serve with the fried sage and parmesan cheese
Recipe Video :
YOU MIGHT ALSO LIKE
ORDER MY EBOOK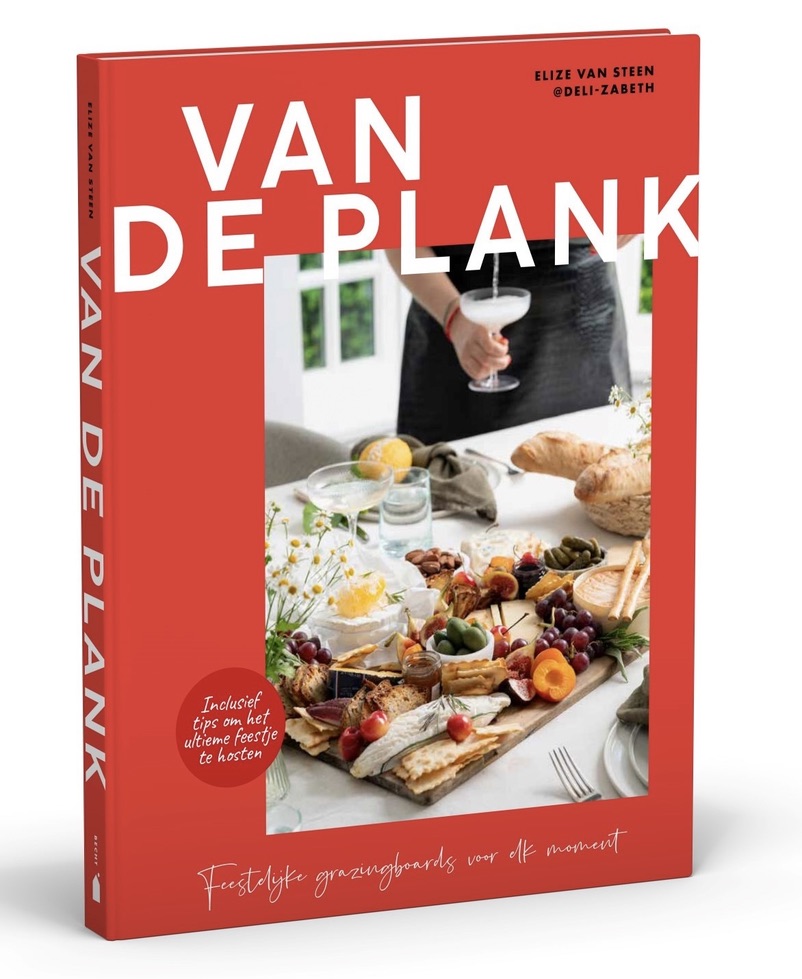 WORK WITH ME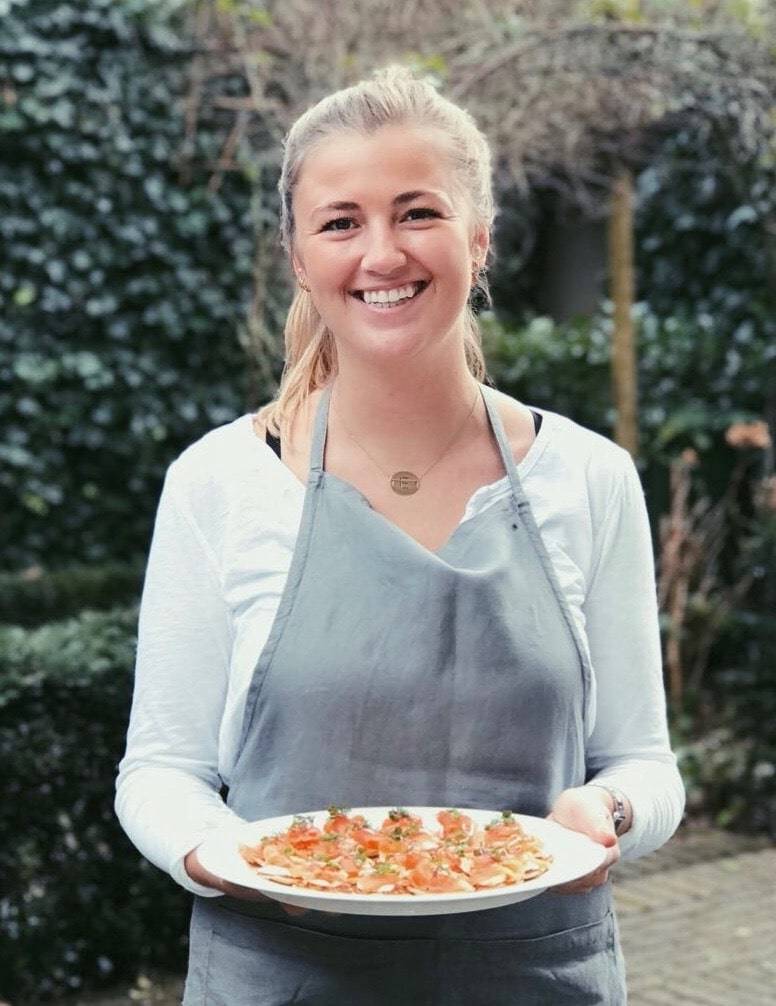 Together, we can create outstanding food experiences. I'm experienced in multiple fields and would love to tell you more about it. Click on the button below to read more about my work and to get in touch!
WORK WITH ME