Recipes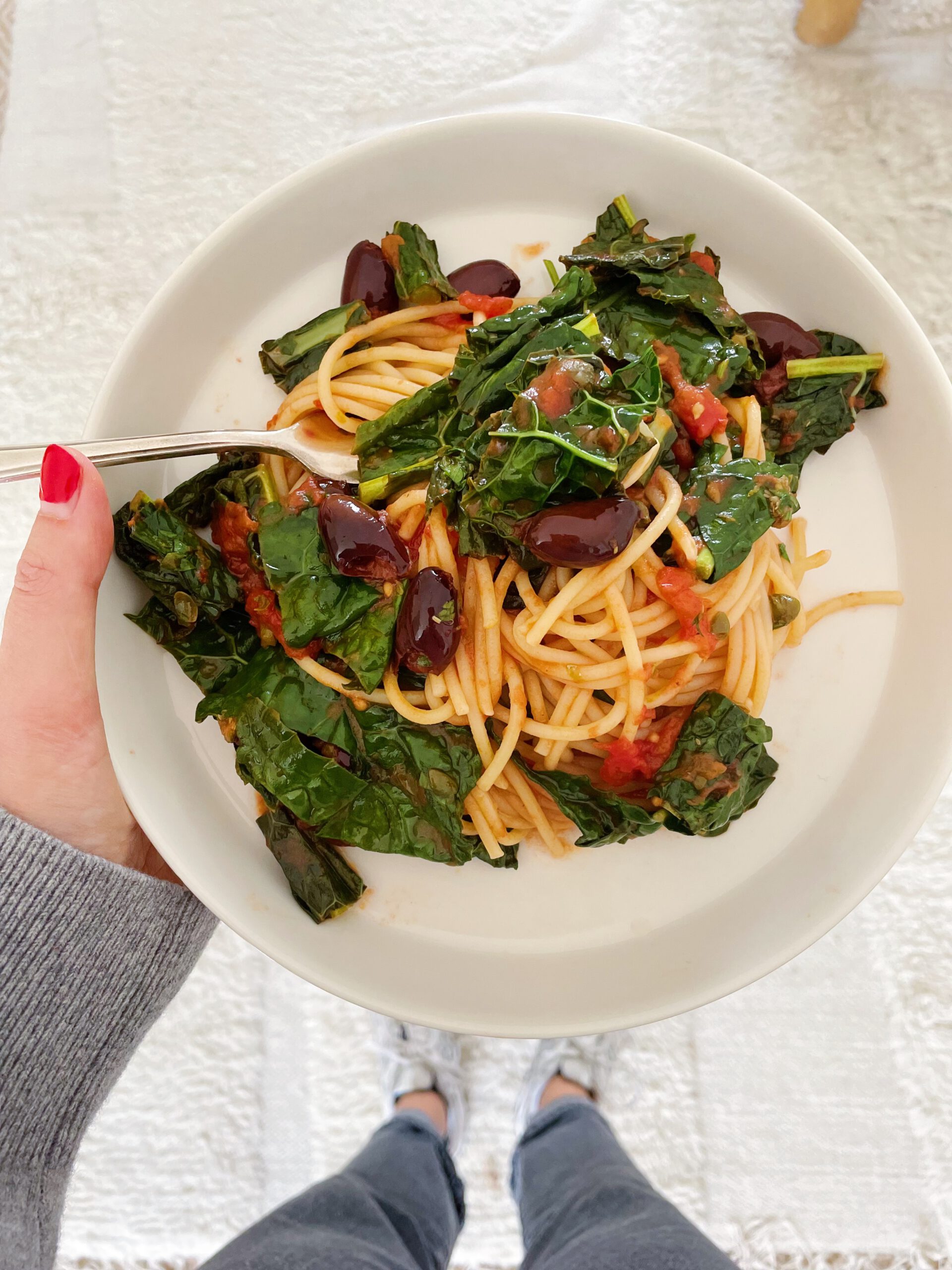 Spicy spaghetti alla puttanesca with cavolo nero
Season :Autumn/ Winter Servings :4 Diet :X (vegetarian if you omit the anchovy) Time :15 minutes Difficulty :Easy
Inspired by @tipvanjet's spaghetti alla puttanesca, I made this delicious spicy winter version! Oh yes, and this dish is also on the table within 15 minutes.
INGREDIENTS
300 gr. pasta (spaghetti)
2 tbsp. capers
1 tsp. anchovy paste
2 cloves of garlic
2 tins of peeled tomatoes
100 gr. cavolo nero
1 lemon
pinch of chilli flakes
100 gr. whole black olives (remove the stone)
15 gr. parsley
salt and pepper
olive oil
PREPARATION
Bring a large pan of water with a generous pinch of salt to the boil.
Crush the garlic with a knife and remove the skin. Heat a good splash of olive oil in a large frying pan and add the garlic, chilli flakes and anchovies, fry gently for 2 minutes.
Coarsely chop the capers and add them together with the tins of peeled tomatoes. Crush the tomatoes with a potato masher.
Meanwhile, cook the spaghetti al dente according to the package.
For the last 5 minutes while the pasta is cooking, add the coarsely chopped cavolo nero, olives, lemon zest and a squeeze of juice to the tomato sauce and season with pepper and salt.
Add the spaghetti and a small dash of cooking liquid to the sauce, mix well and simmer for another 1 to 2 minutes. Sprinkle some coarsely chopped parsley over the pasta and divide between 4 plates and serve!
YOU MIGHT ALSO LIKE
ORDER MY EBOOK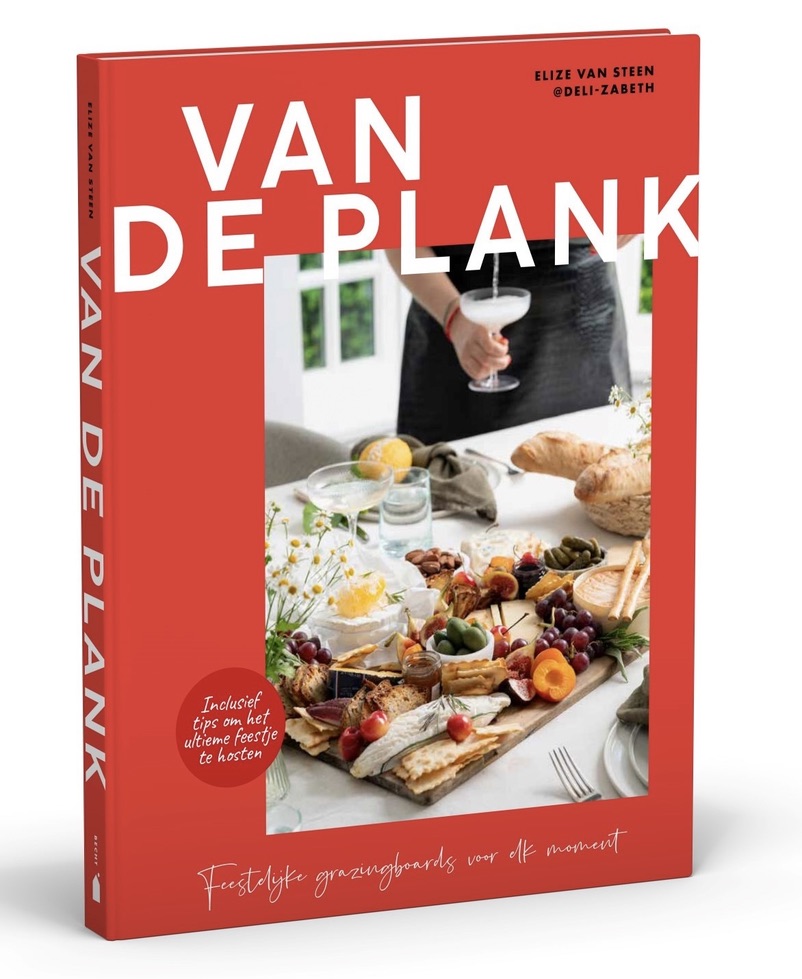 WORK WITH ME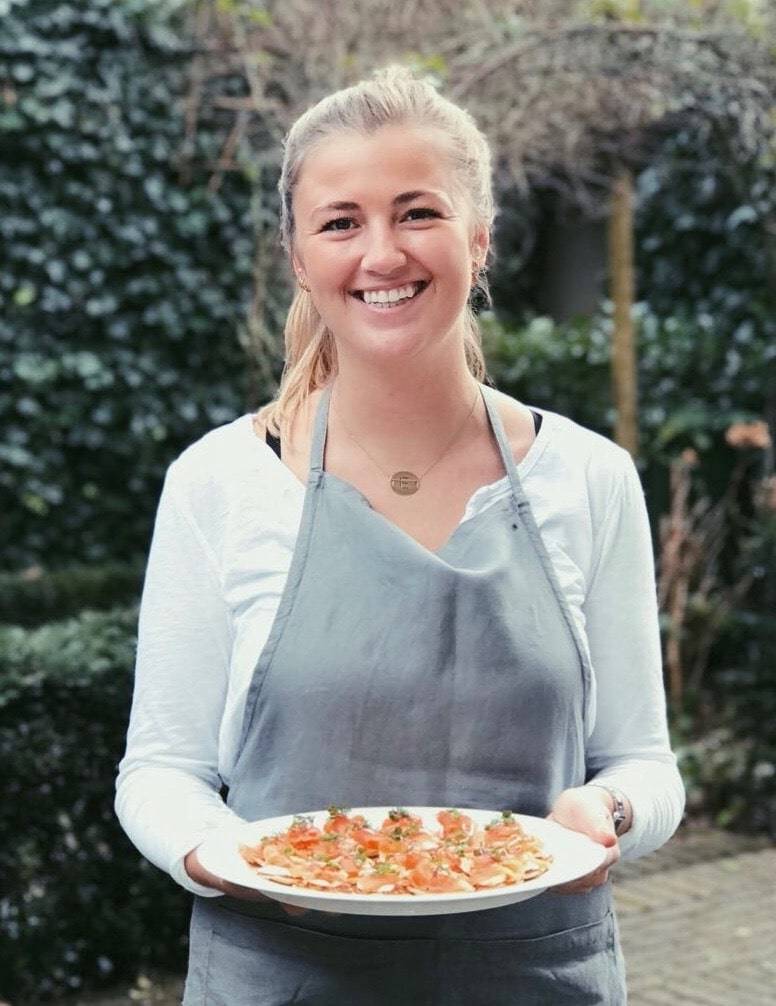 Together, we can create outstanding food experiences. I'm experienced in multiple fields and would love to tell you more about it. Click on the button below to read more about my work and to get in touch!
WORK WITH ME