Recipes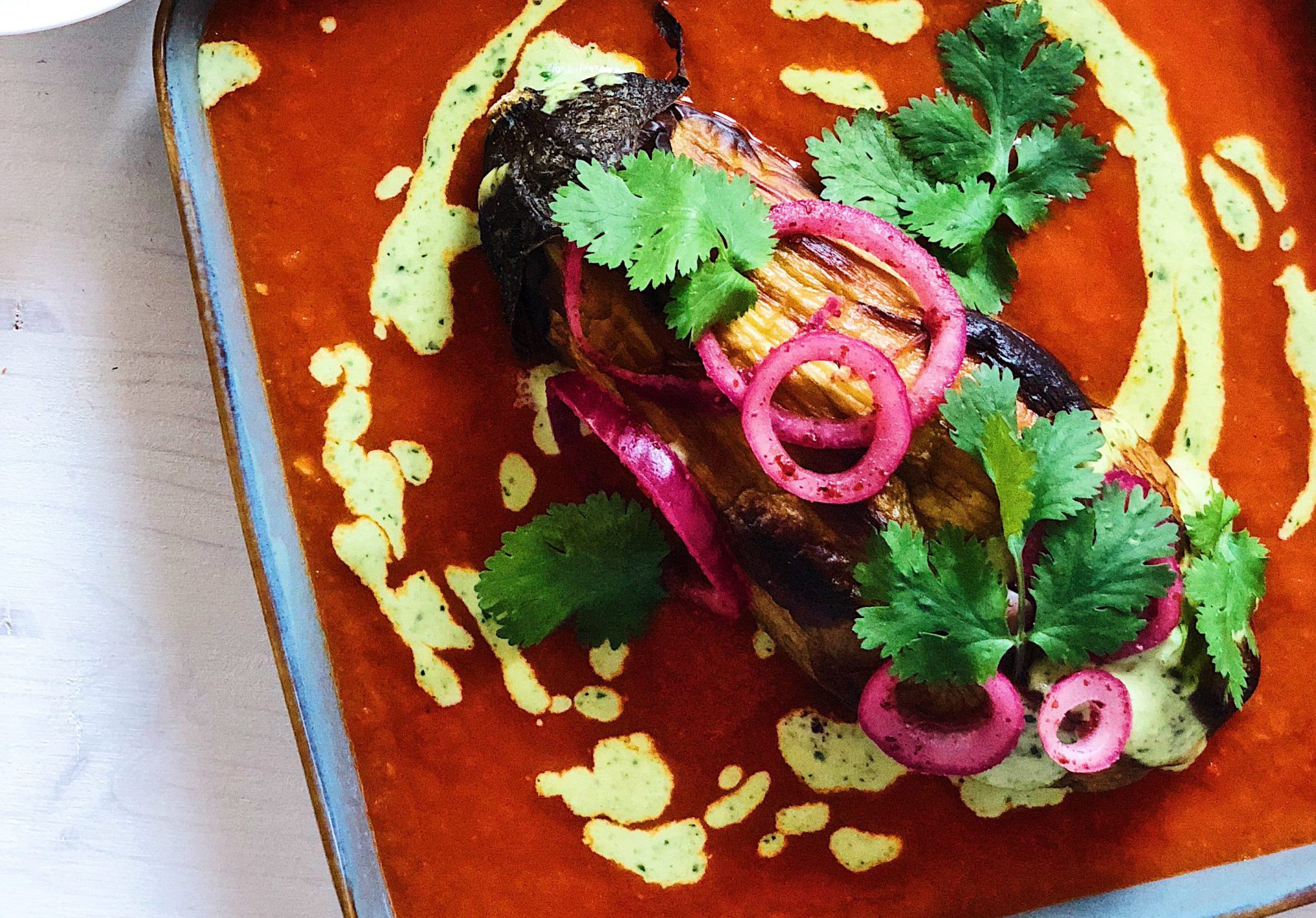 Roasted aubergine in tomato sauce with green tahini
Season :All Servings :4 Diet :Vegan, gluten free (swap the couscous for quinoa) Time :50 minutes Difficulty :Medium
This is one of my favourite recipes and it is completely vegan!
INGREDIENTS
4 aubergines
300 gr. couscous
Handful of almonds
Bunch of coriander or parsley
1 red chilli pepper
2 cloves of garlic
2 red onions
400 ml. tinned tomatoes
6 fresh tomatoes
Salt and pepper
1 tsp. of sugar
Green tahini sauce
160 gr. tahini
1 lemon
A big handful of coriander
1 roasted garlic clove
Salt and pepper
Pickled sumac onions
3 red onions
6 tbsp. of white wine vinegar
Pinch of salt
2 tsp. sumac
PREPARATION
Preheat the oven to 250C.
Start with the sumac onions, mix all the above ingredients together and let the onions marinate for at least 30 minutes.
Peel the aubergines with a potato peeler and drizzle over some olive oil, salt and pepper. Bake in the oven until cooked through and caramelised on the outside but still have some texture (check it with a skewer), about 30-45 minutes.
Wrap a garlic clove with some olive oil and salt in tin foil and roast in the oven for 10 minutes, you can do this while the aubergines are in the oven as well. Use it later for the tahini sauce.
To make the tomato sauce, chop the chilli pepper, onion and garlic and fry in olive oil until soft. Add the tinned tomatoes, tomatoes, sugar and a pinch of salt and pepper and let it simmer for about 30 minutes. Then blitz in a food processor or blender until smooth.
To make the green tahini sauce, blitz the ingredients in a food processor or blender together and add water until a smooth consistency. Taste and add more seasoning if necessary.
Serve with some fluffy couscous, chopped roasted almonds and coriander! Enjoy!
ORDER MY EBOOK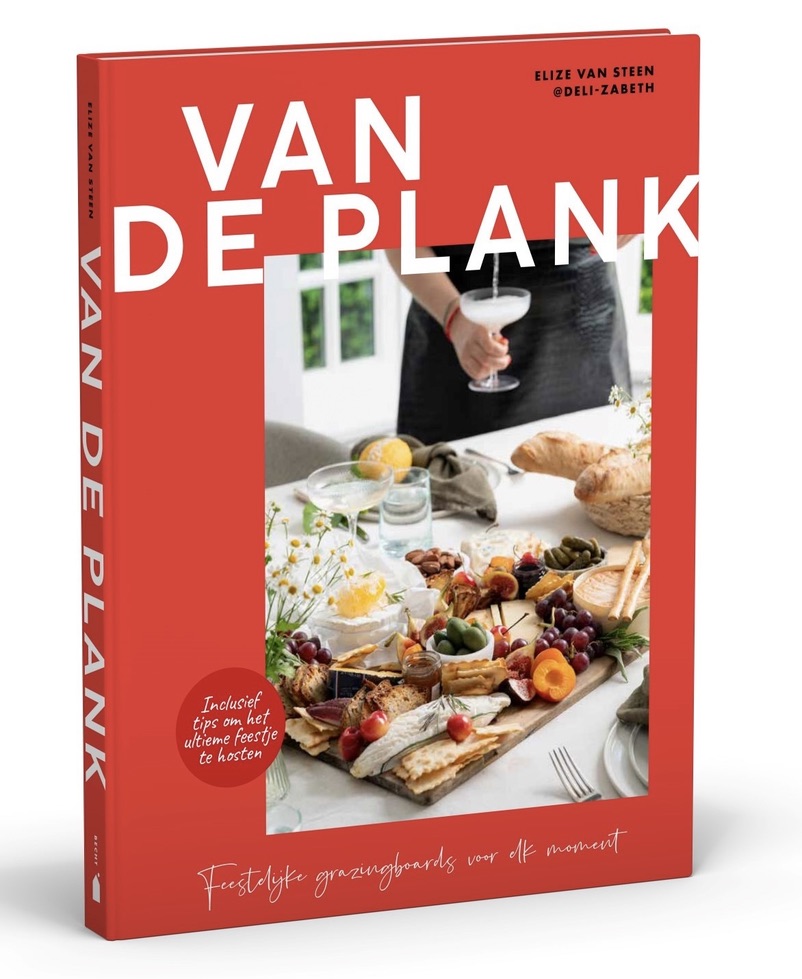 WORK WITH ME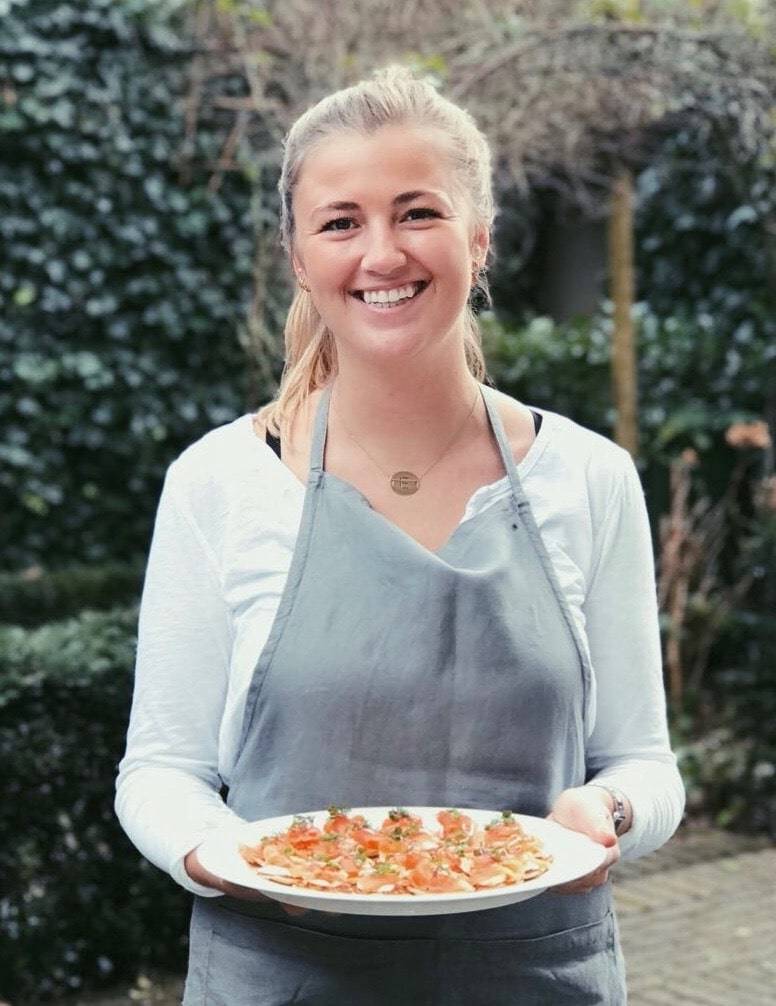 Together, we can create outstanding food experiences. I'm experienced in multiple fields and would love to tell you more about it. Click on the button below to read more about my work and to get in touch!
WORK WITH ME