Recipes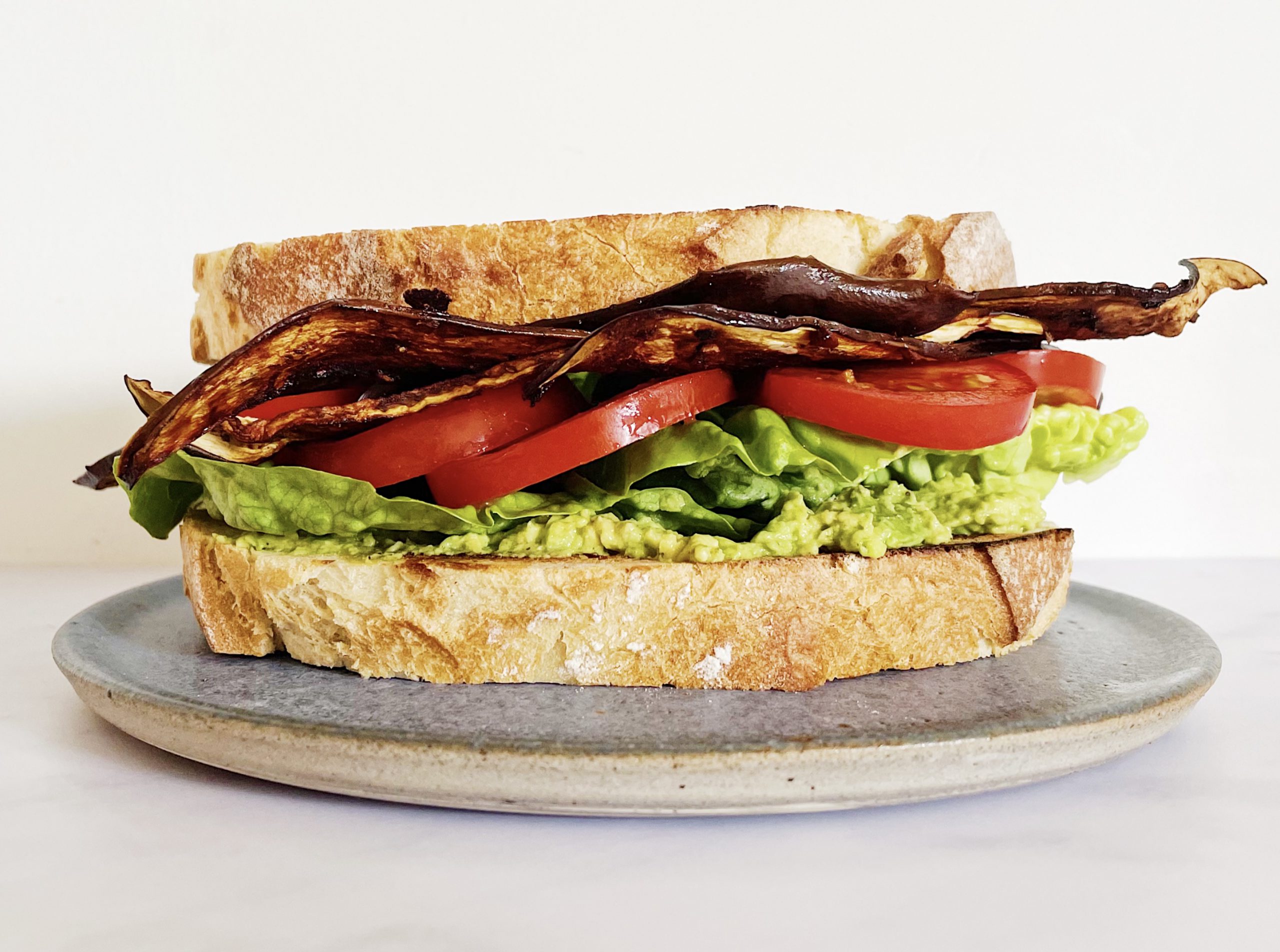 Aubergine BLT Sandwich
Season :All Servings :4 Diet :Vegan Time :50 minutes Difficulty :Easy
In need of sandwich inspiration for Sunday Brunch? Look no further because you will love this twist on the classic BLT sandwich. It is easy to make, it just takes some time in the oven. Make some bloody Mary's to serve with the sandwich and your Sunday brunch is sorted! The aubergine bacon is also delicious on top of salads, in bowls or as a pasta crunch topping.
INGREDIENTS
1/2 aubergine
1 tbsp. olive oil
1 tbsp. soy sauce
1 tbsp. honey or maple syrup
1 clove garlic
1 tbsp. Worcestershire sauce (vegan)
1 tsp. smoked paprika powder
Pinch of salt and pepper 
4 tomatoes
1 little gem
2 avocado's
1/2-1 lemon
4 tbsp. mayonnaise
8 slices of sourdough
PREPARATION
Preheat the oven to 120C and line the baking tray with baking paper.
Slice the aubergine in very thin strips (or use a mandolin) and divide on the baking tray.
Mix the olive oil, soy sauce, honey (or maple), finely chopped garlic, Worcestershire sauce, smoked paprika powder and a pinch of salt and pepper together in a small bowl and brush over the aubergine strips. Make sure all sides are coated. Bake in the oven for 20 minutes, turn the aubergine and bake for another 20 minutes or longer until crisp.
Meanwhile slice the tomatoes and wash the little gem leaves.
Mash the avocado's with lemon juice and a pinch of salt and pepper.
Toast the slices of sourdough. Divide the avocado mash over 4 slices, add the little gem, tomato slices and aubergine bacon and add a spoon of mayonnaise on the other 4 slices to top the sandwich.
YOU MIGHT ALSO LIKE
ORDER MY EBOOK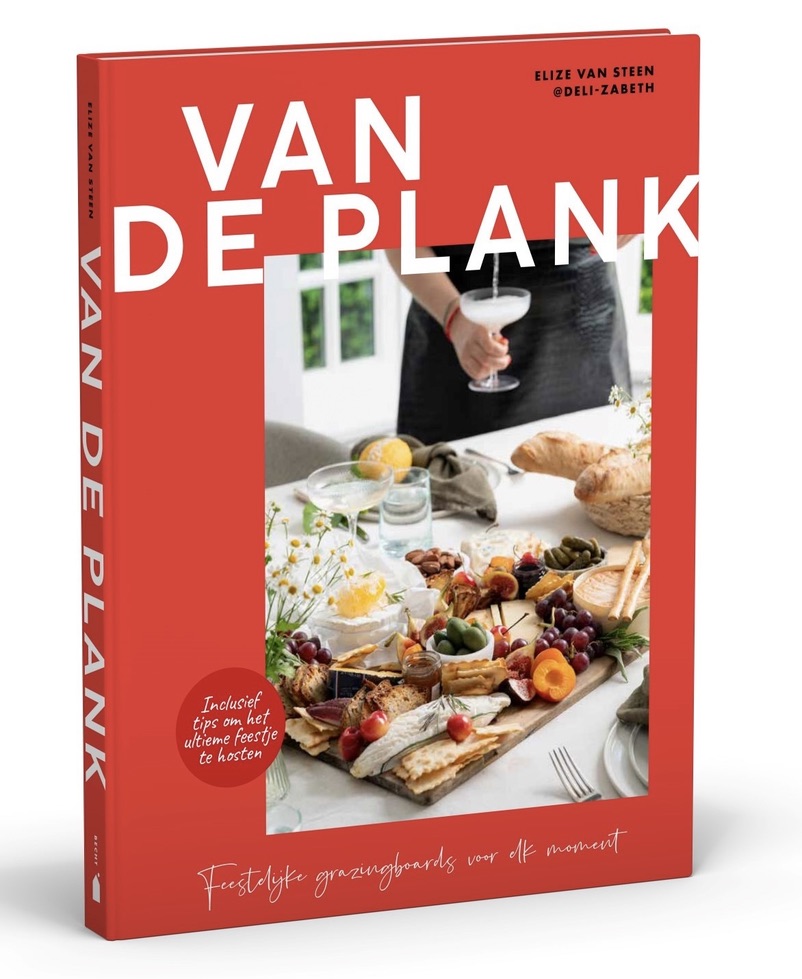 WORK WITH ME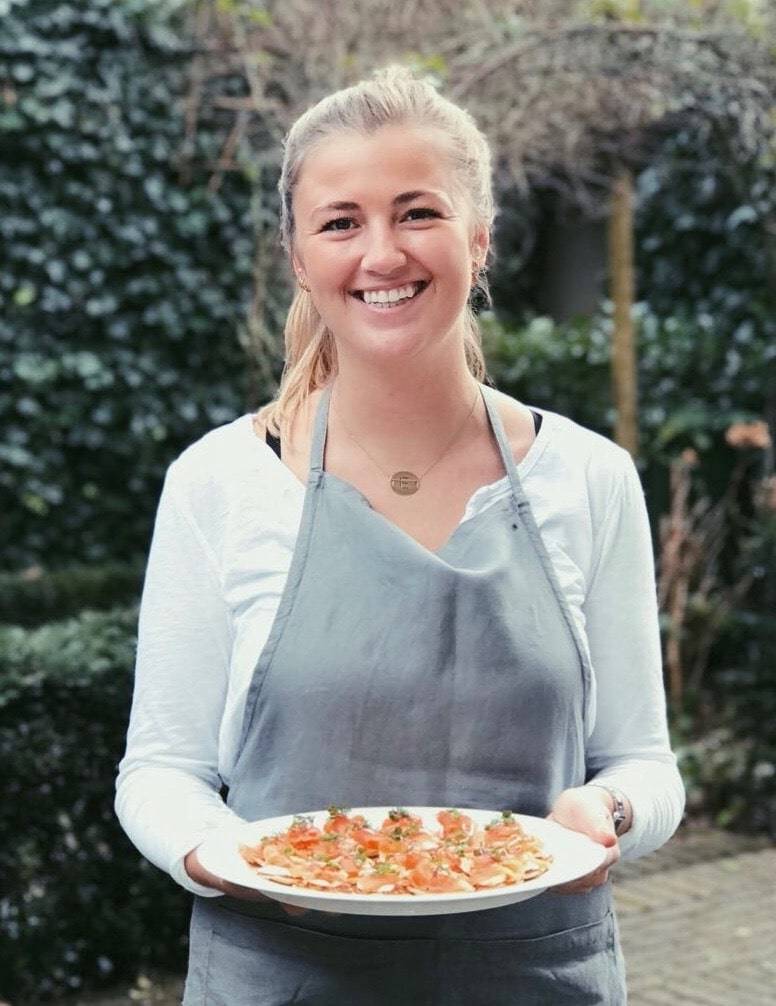 Together, we can create outstanding food experiences. I'm experienced in multiple fields and would love to tell you more about it. Click on the button below to read more about my work and to get in touch!
WORK WITH ME