Recipes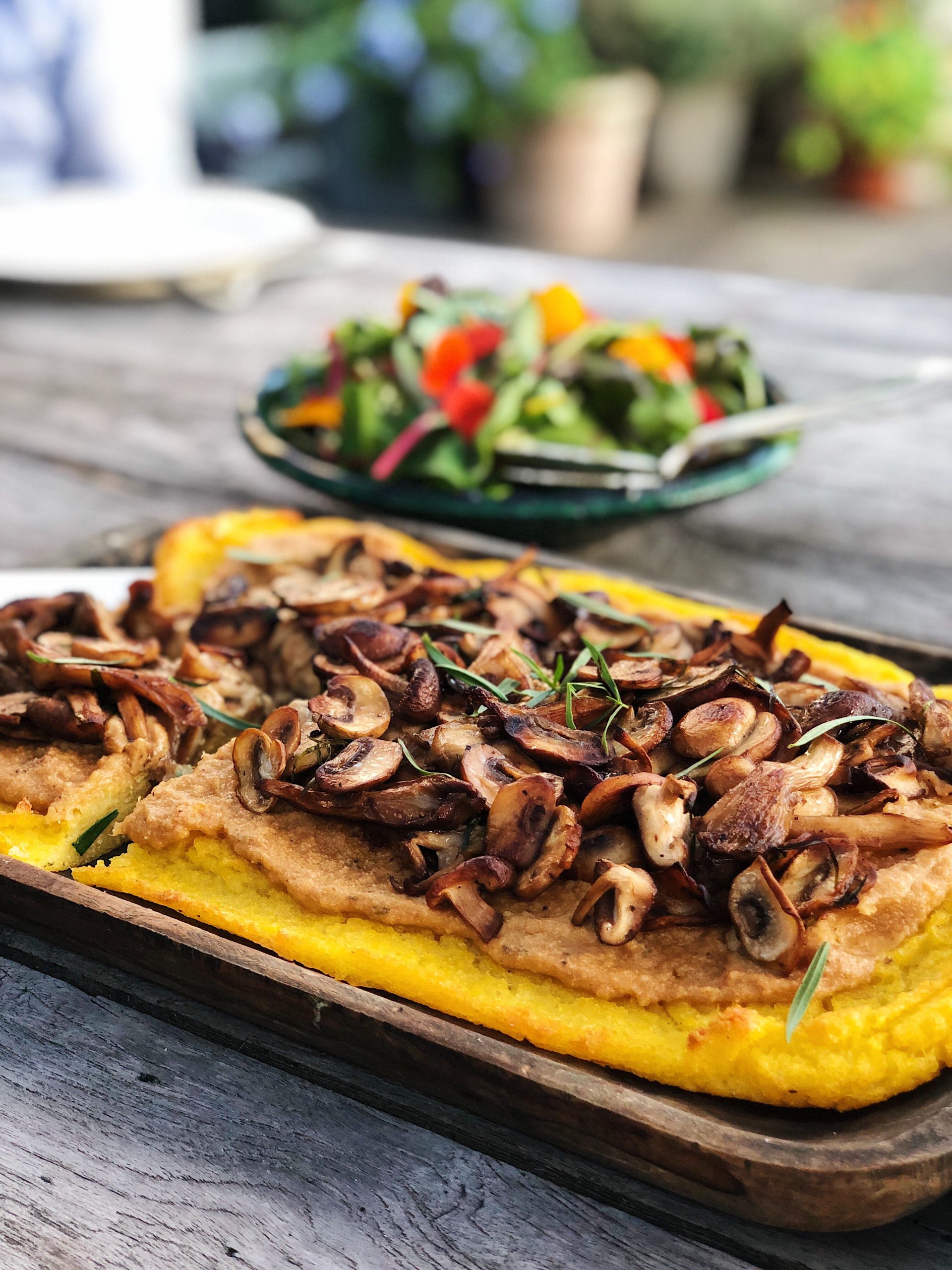 Polenta pizza with mixed tarragon mushrooms
Season :Autumn Servings :4-6 Diet :Vegetarian, gluten free Time :90 minutes (plus overnight soaking, for a quicker version swap the cashew sauce for mozzarella) Difficulty :Medium
Polenta is coarsely ground cornmeal and a product originated from North Italy. You can eat it like potato mash, make polenta fries or use it as a pizza base like I did in this recipe. If you want a quicker version swap the cashew sauce for good quality mozzarella.
INGREDIENTS
200 gr. instant polenta
75 gr. parmesan cheese
1 litre of vegetable stock
Caramelised onion and cashew sauce
1 sliced medium onion
2 sprigs of thyme
1 clove of garlic
Splash of white wine vinegar
2 big handfuls of raw cashew nuts
Vegetable stock
Mixed mushrooms
500 gr. of mixed mushrooms (like chestnut, oyster, portobello)
Few sprigs of tarragon
PREPARATION
Start with the cashew sauce, soak the cashew nuts in a bowl of water for a couple of hours (you can do this the night before).
Cook the polenta according to the package and when cooked add the parmesan, black pepper and some olive oil and whisk until combined, then check if it needs more seasoning.
Add baking parchment on an oven tray and spread out the cooked polenta into a rectangular shape about 3cm thick. Let it cool completely, cover with cling film and store in the fridge until needed.
Meanwhile on a low heat sauté the onion (they need to get soft and brown, not crispy), then add the thyme leaves, chopped garlic, salt and pepper and after a couple of minutes the vinegar and stir until evaporated. Drain the cashew nuts, add the onion mixture and a few tbsp. of vegetable stock and mix together in a blender. The sauce should be thick, but if needed add some more stock to make a smooth sauce. Check for seasoning and set aside until needed.
If you want to make a quicker version swap the cashew sauce for cheese like mozzarella and add the onion and the garlic to the mushroom mixture.
Heat some olive oil in a frying pan and fry the mushrooms on a high heat, after a couple of minutes add some salt, pepper and the tarragon leaves and fry for 2 more minutes.
Assemble the pizza: You can prepare all the above steps a day before. Preheat the oven to 240C. Drizzle some olive oil over the polenta base and bake for 25 minutes until crispy on the outside. Remove from the oven and set the oven to grill. Spread the cashew sauce over the polenta base and top with the mushrooms. Put the pizza under the grill for 5-10 minutes and serve hot with a fresh simple green salad on the side!
ORDER MY EBOOK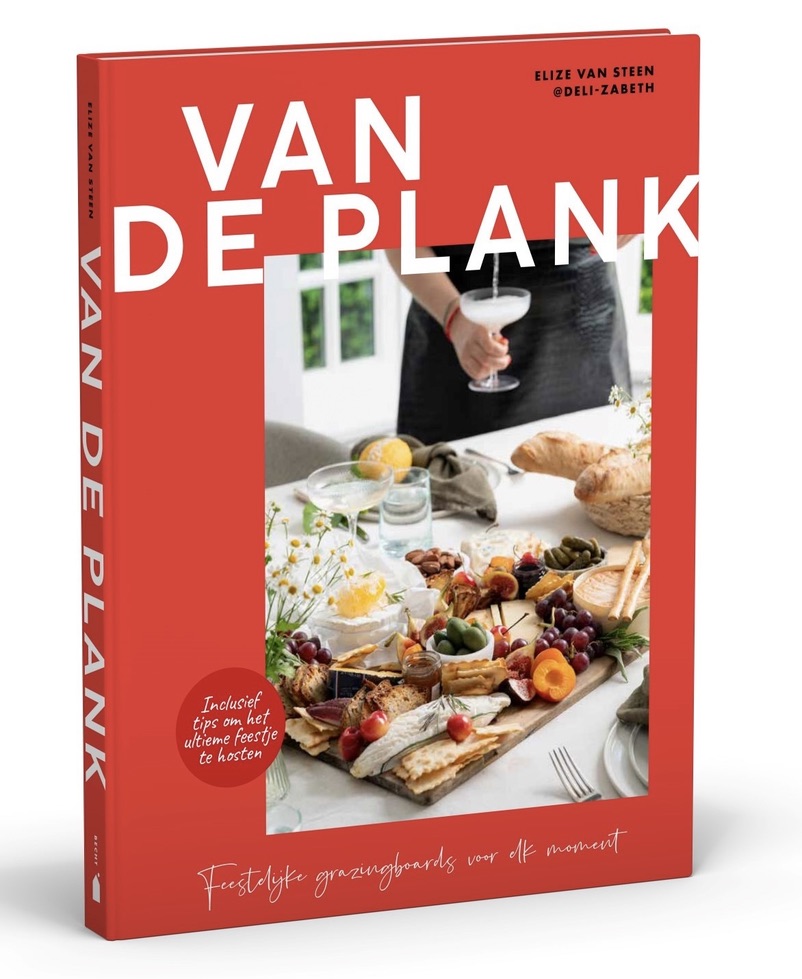 WORK WITH ME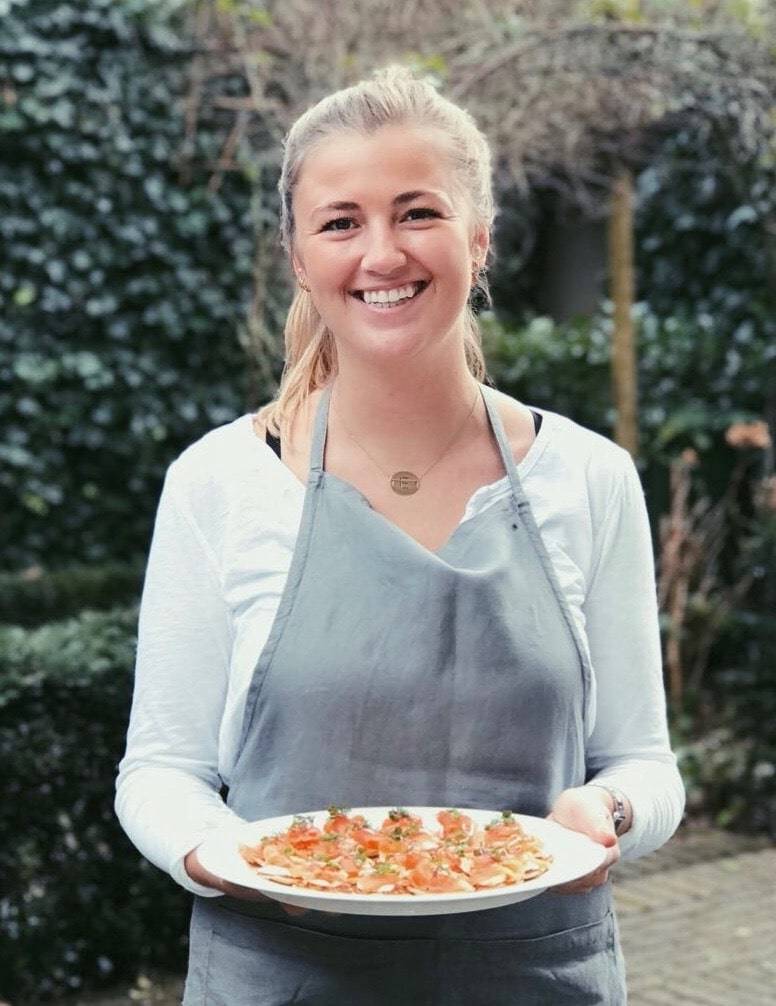 Together, we can create outstanding food experiences. I'm experienced in multiple fields and would love to tell you more about it. Click on the button below to read more about my work and to get in touch!
WORK WITH ME