Recipes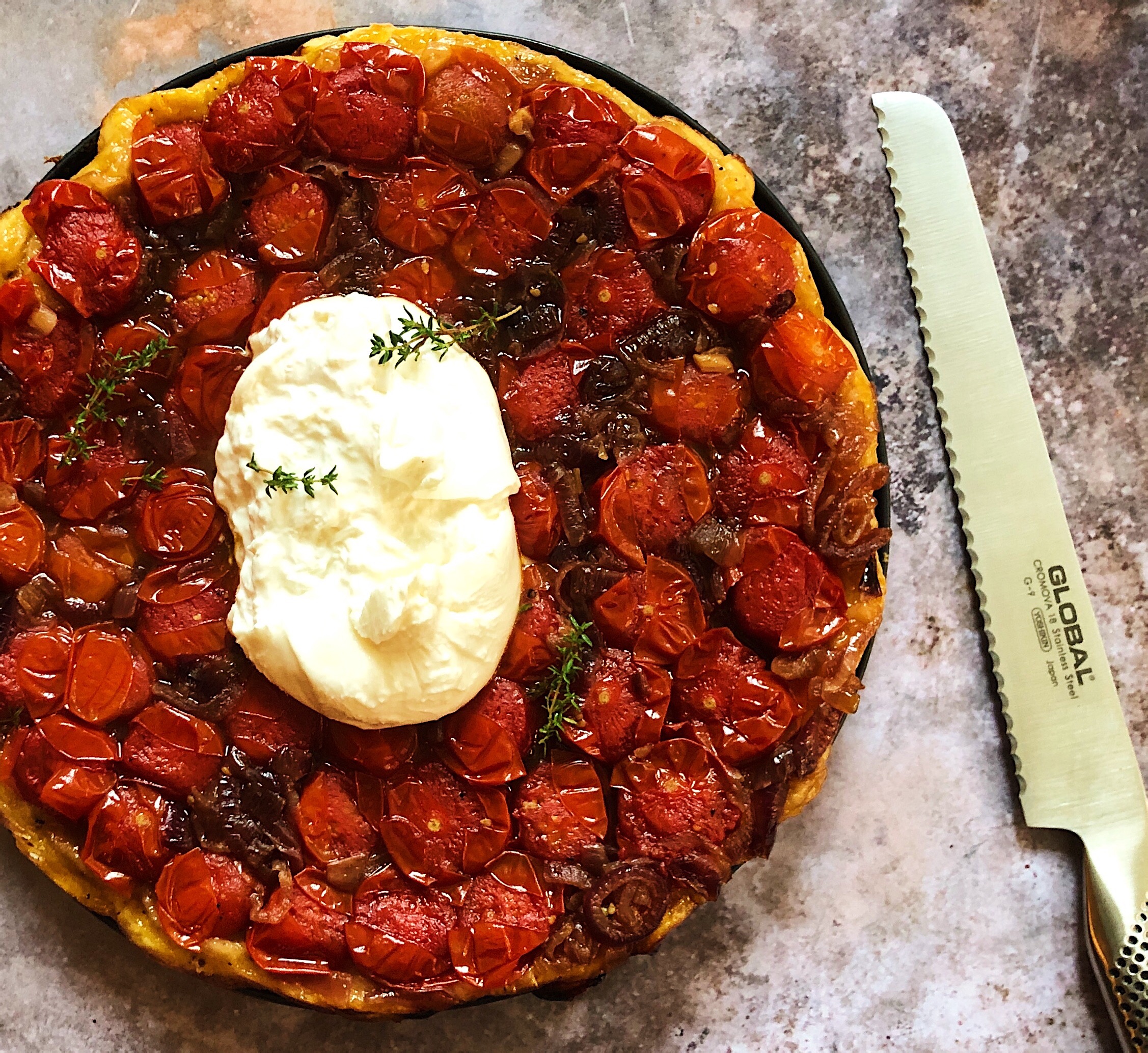 Caramelised Red Onion And Tomato Tart Tatin
Season :Summer / Autumn Servings :4 Diet :Vegetarian Time :60 minutes Difficulty :Medium
A savoury version of the classic tart tatin. I love the sweet and salty combination with some creamy burrata on top! Good quality tomatoes are key for this tart because that's where the flavour is! Serve with a crunchy green salad with a tangy mustard vinaigrette on the side.
INGREDIENTS
Package of puff pastry
75 gr. butter
2 large red onions
2 tsp. of sugar
1 clove of garlic
Drizzle of balsamic vinegar
750 gr. cherry tomatoes (good quality)
Few sprigs of thyme
1 burrata
PREPARATION
Preheat the oven to 200C.
Heat 50 gr. of butter and a tablespoon of olive oil in a frying pan until the butter has melted. Halve the red onions and slice into thin slices. Fry the onion over a medium heat for about 10 minutes until soft, stirring often. Stir in 1 tsp. of sugar and fry for 5 more minutes until caramelized.
For the tomatoes, heat the last 25 gr. of butter and a tablespoon of olive oil in a 25 cm frying pan (which can be transferred into the oven), stir in 1 tsp. of sugar and garlic and fry for a minute. Then add the cherry tomatoes with a few thyme sprigs and fry for about 5-10 minutes on a medium heat until they burst open and the juices are cooked down a bit. Add the caramelized onion, a drizzle of balsamic vinegar and season with salt and pepper.
Roll out the pastry until it's slightly bigger than the top of the pan. Lay it over the onion and tomato mix and tuck any excess down the sides.
Bake in the oven for 30-40 minutes until golden. Cool for 5 minutes, invert a plate over the top and upturn the tart onto it. Scatter with extra thyme, flaky sea salt and black pepper and serve with a burrata on top.
Extra tips: Make sure the tomatoes burst open and release some juice to cook down but don't overcook because it will become soup. They still have to hold its shape. Use small good quality cherry tomatoes. Since tomato season is over, it's harder to find flavourful tomatoes. An extra pinch of salt and sugar can lift the flavour a bit. Don't use too much excess puff pastry around the sides. Just enough to loosely tuck the tomatoes and onions in. Don't press the pastry onto the sides of the pan because you want some space to release the steam. Let the tart rest for 5 minutes when it's done before flipping the pan upside down. Serve the tart immediately, if you wait to long, the puff pastry gets to moist of the tomato juices
ORDER MY EBOOK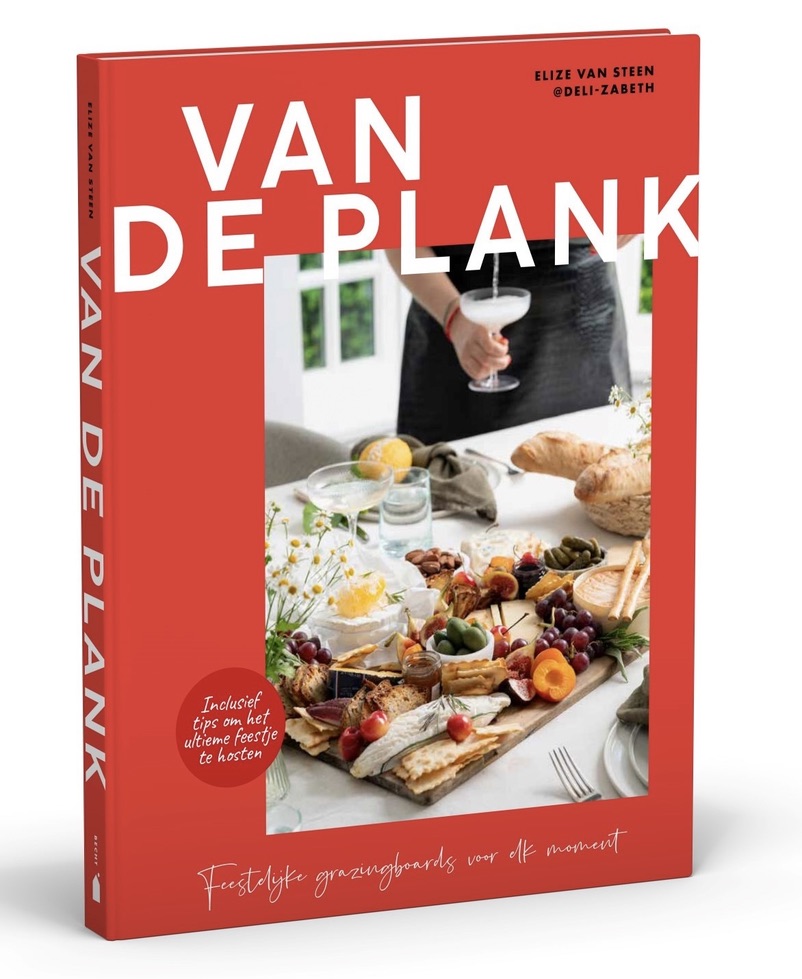 WORK WITH ME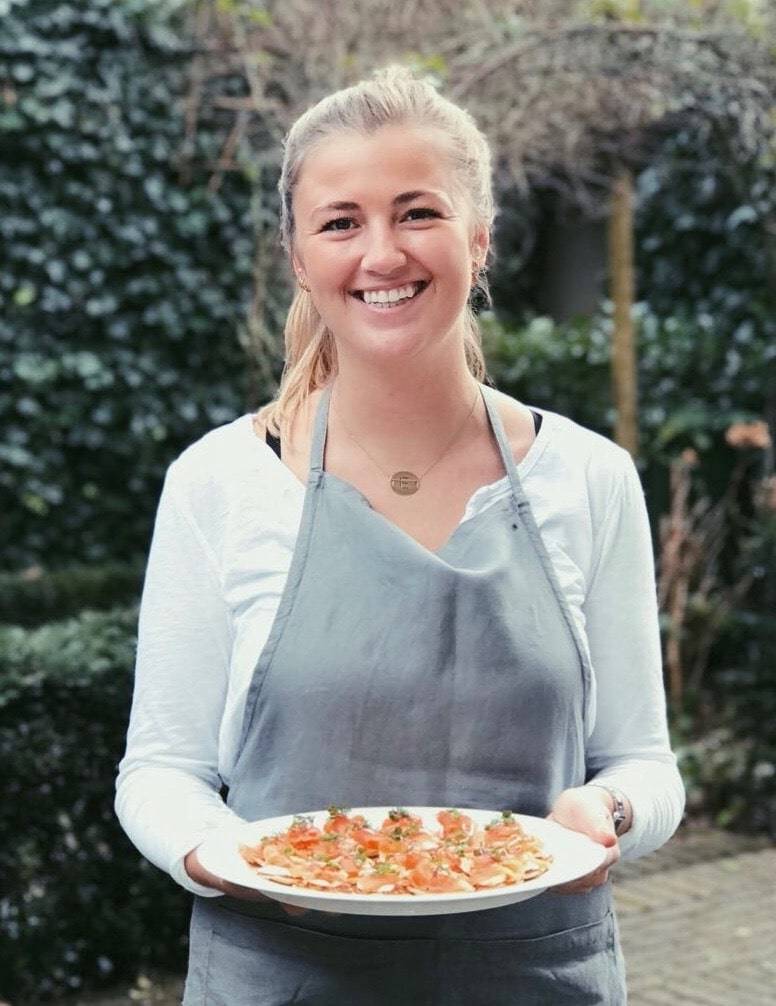 Together, we can create outstanding food experiences. I'm experienced in multiple fields and would love to tell you more about it. Click on the button below to read more about my work and to get in touch!
WORK WITH ME