Recipes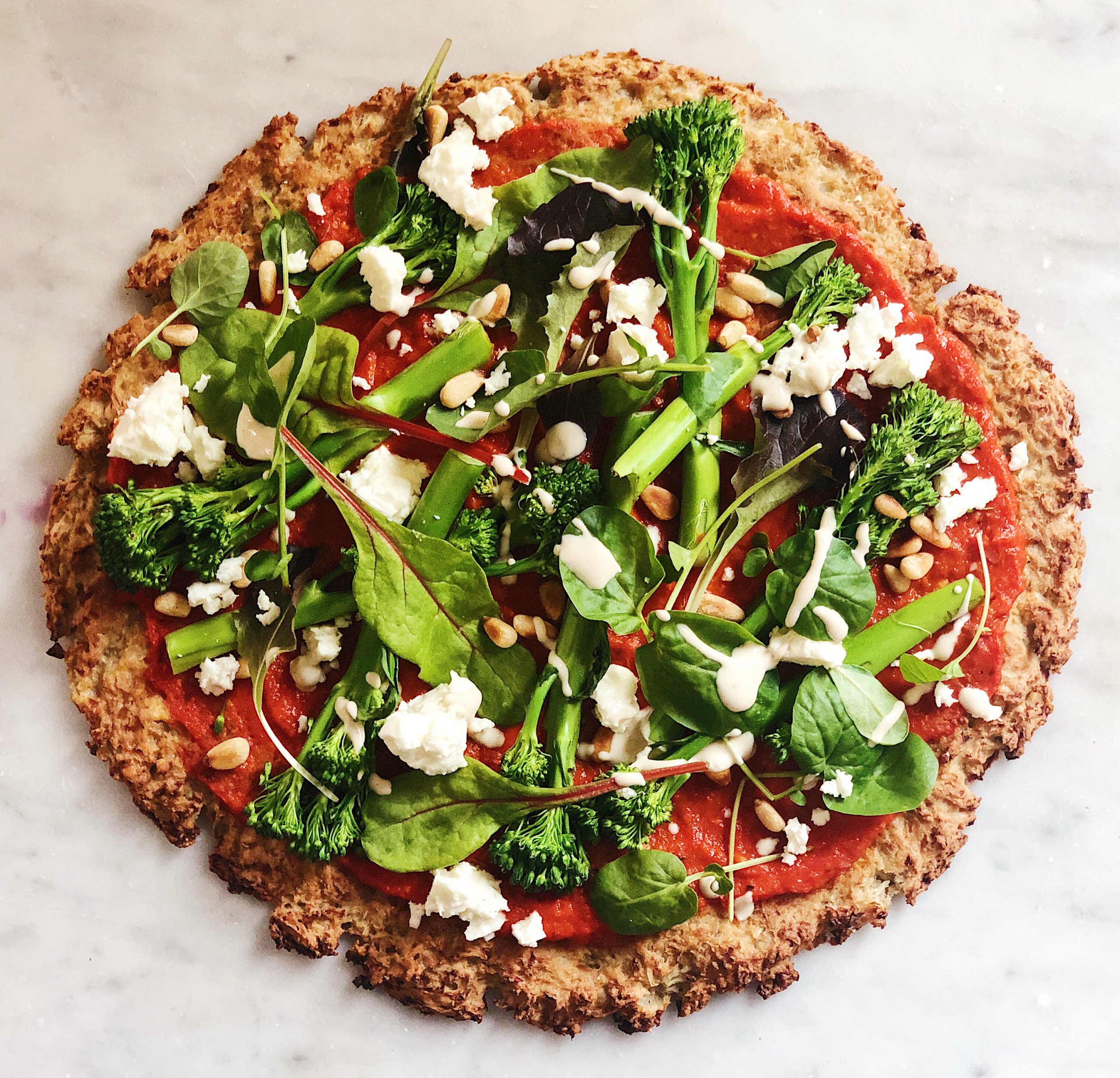 Cauliflower Pizza
Season :All Servings :makes 3 pizza's Diet :Vegetarian, Gluten free Time :50 minutes Difficulty :Medium
A Middle-Eastern inspired pizza with a cauliflower crust, roasted red pepper sauce, tender stem broccoli, tahini sauce, feta and pine nuts.
INGREDIENTS
400 gr. cauliflower rice in the microwave for 3 minutes
100 gr. buckwheat flour
50 gr. parmesan
1 egg
1 tsp. salt
100 gr. mixed lettuce
Feta
Handful of roasted pine nuts
250 gr. of tenderstem broccoli
Red pepper sauce
A jar of roasted red peppers
3 roasted garlic cloves
6 sun dried tomatoes
1 tsp. of harissa
2 shallots finely chopped
Tahini dressing
2 tbsp. of tahini
Juice of half a lemon
Few tbsp. of water until it has a creamy consistency
PREPARATION
Preheat the oven to 250C. 2. Mix the ingredients for the cauliflower base together and divide the mixture in two. Spread out on a baking sheet, in a round form and bake it in the oven for 20 minutes.
Next make the red pepper sauce. Fry the shallots until soft and then add the garlic and fry for another minute or two. Then add the rest of the ingredients. Blend together with a hand mixer.
Lower the heat in the oven to 200C. Spread the sauce over the baked crust, add the tender stem broccoli and bake in the oven for a couple more minutes.
Meanwhile make the tahini dressing. When the pizza comes out of the oven finish it with the above toppings and a drizzle of tahini dressing! Toppings: • 100 gr. mixed lettuce • Feta • Handful of roasted pine nuts • 250 gr. of tender stem broccoli
ORDER MY EBOOK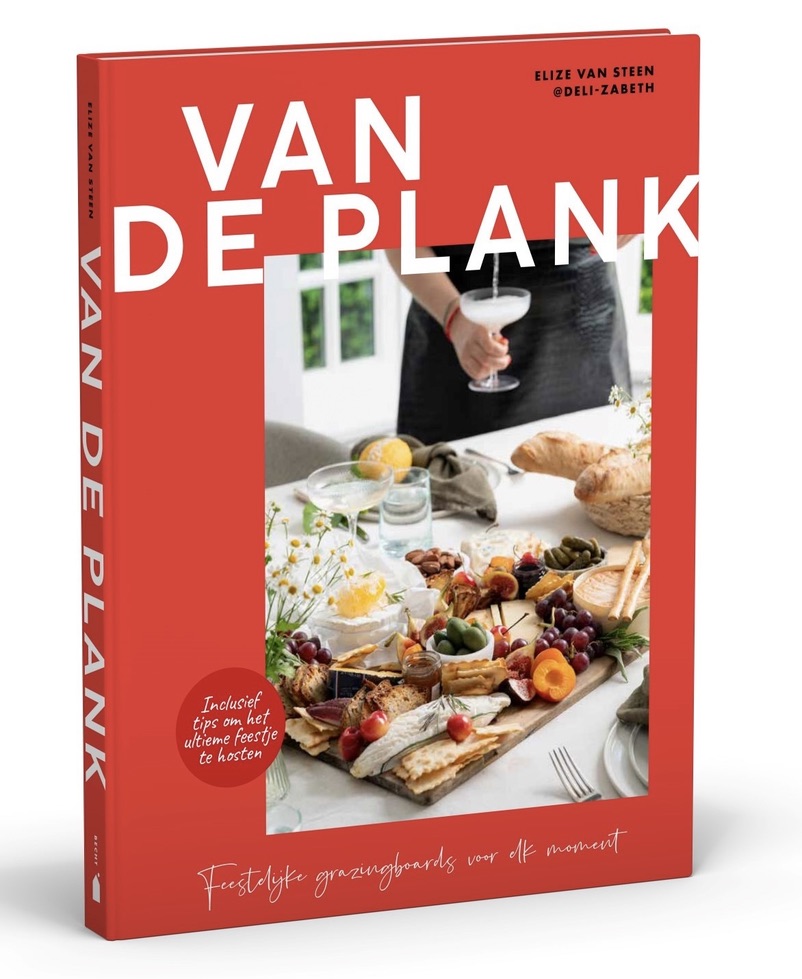 WORK WITH ME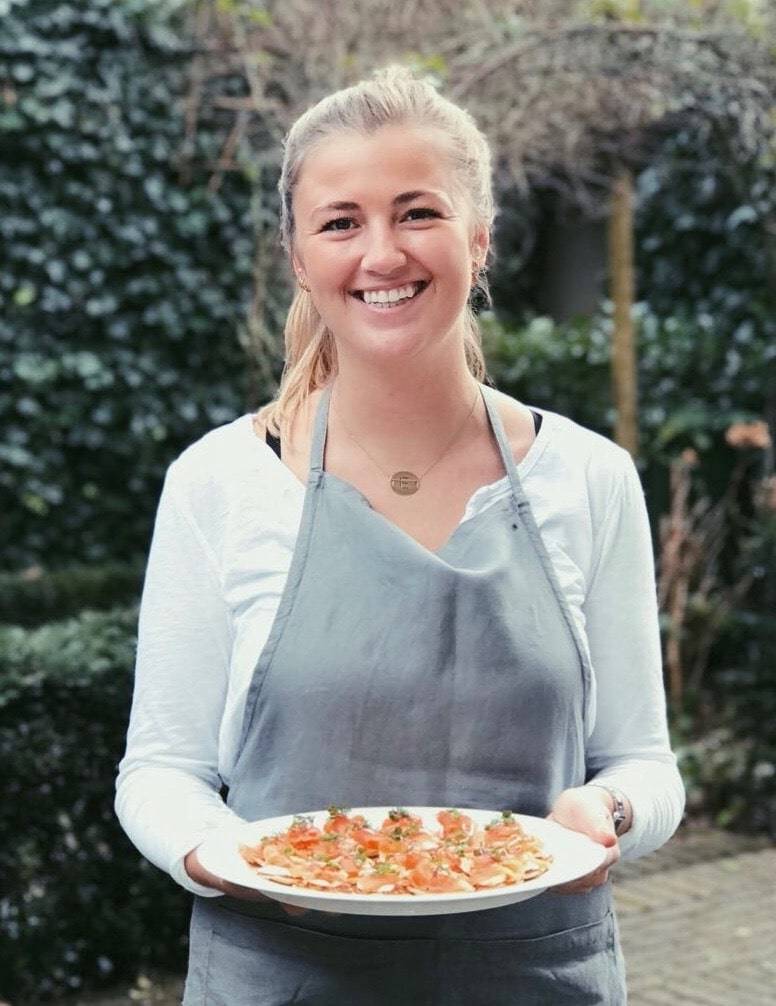 Together, we can create outstanding food experiences. I'm experienced in multiple fields and would love to tell you more about it. Click on the button below to read more about my work and to get in touch!
WORK WITH ME