Recipes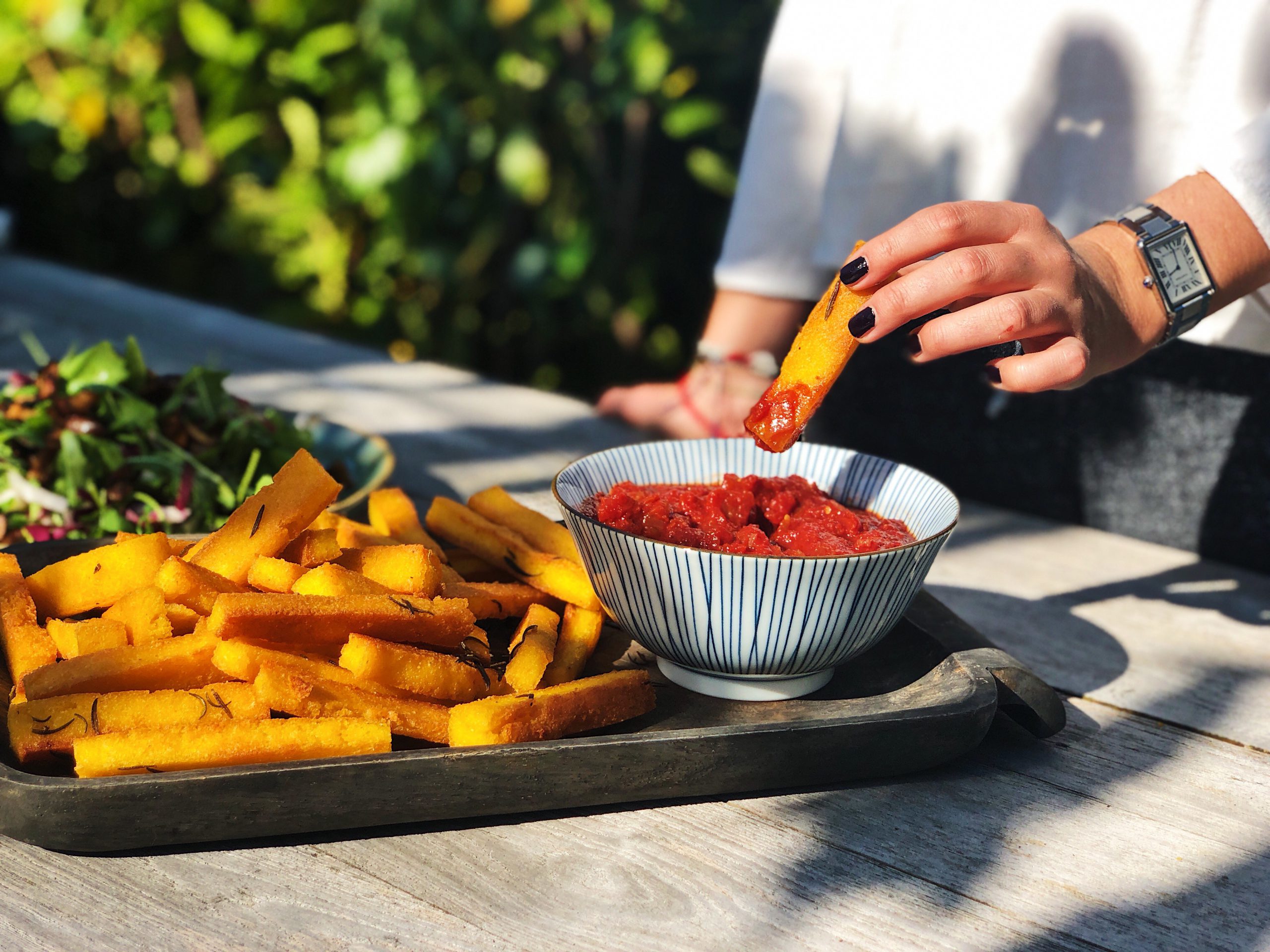 Parmesan polenta fries with tomato and onion chutney
Season :All Servings :4 as a side Diet :Vegetarian, gluten free Time :60 minutes (plus 1-2 hours of chilling in the fridge) Difficulty :Medium
This recipe takes some time but when you've tried it once, you will make it again and again! It is a great recipe to prepare in advance and finish just before serving dinner. Serve with a steak or with a mushroom salad if you want a vegetarian dinner.
INGREDIENTS
400 ml. of vegetable stock
150 gr. of quick cook polenta
80 gr. of parmesan
1 tbsp. of chopped rosemary
Tomato and onion chutney
2 large red onion
1 red chilli pepper
2 tbsp. of brown sugar
75 ml. of red wine vinegar
250 gr. of small ripe tomatoes
2 tins of tomatoes
PREPARATION
Cook the polenta according to the package. Add the grated parmesan, a good pinch of salt and pepper and the chopped rosemary and add the mixture to a baking tray to let it set in the fridge until cool.
Meanwhile make the tomato and onion chutney. Finely slice two big red onions and a chili pepper and bake until soft and golden. Add two tbsp of brown sugar, 75 ml of red wine vinegar, 250 gr small ripe tomatoes, 2 tins of tomatoes, a good pinch of salt and pepper and let it simmer until it's thick and reduced.
When the polenta is cooled, slice it in fries and heat up extra virgin olive oil in a pan and bake the polenta fries until crispy on each side, this takes some time so be patient, it's worth it!
Serve the polenta fries warm with the tomato and onion chutney on the side.
ORDER MY EBOOK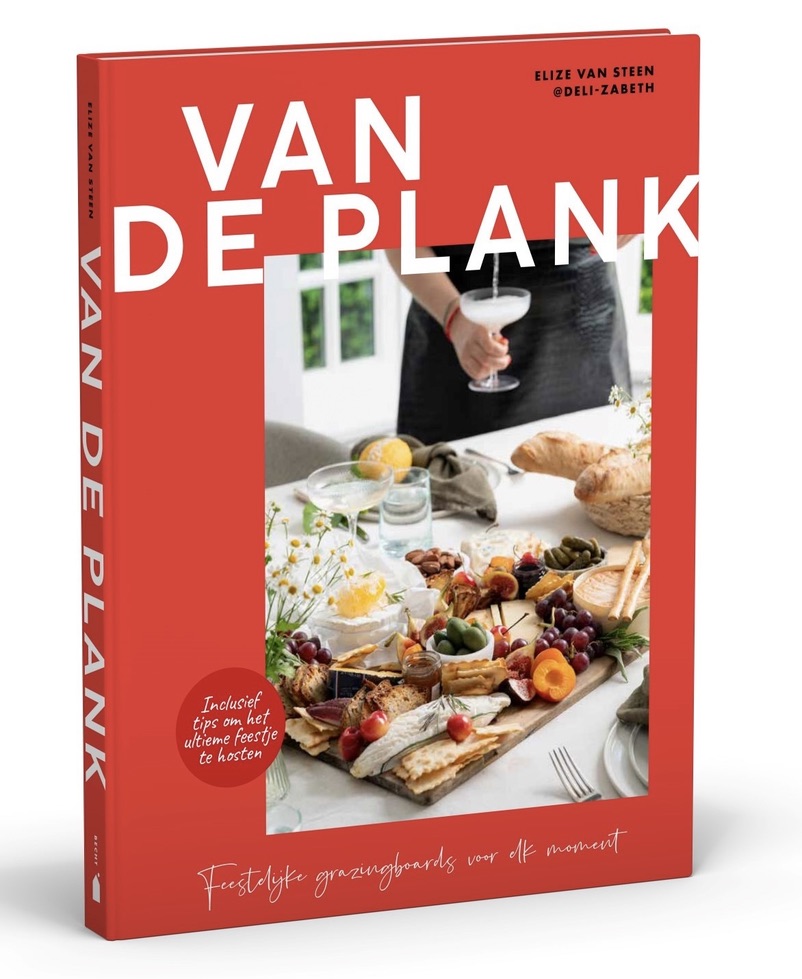 WORK WITH ME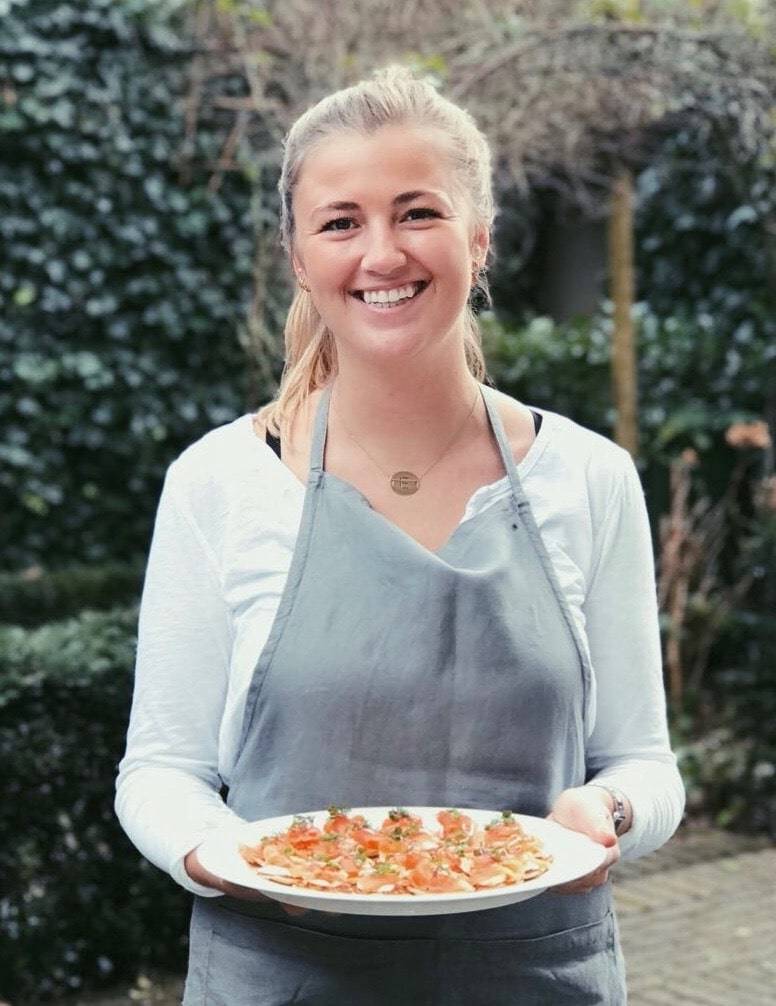 Together, we can create outstanding food experiences. I'm experienced in multiple fields and would love to tell you more about it. Click on the button below to read more about my work and to get in touch!
WORK WITH ME