Recipes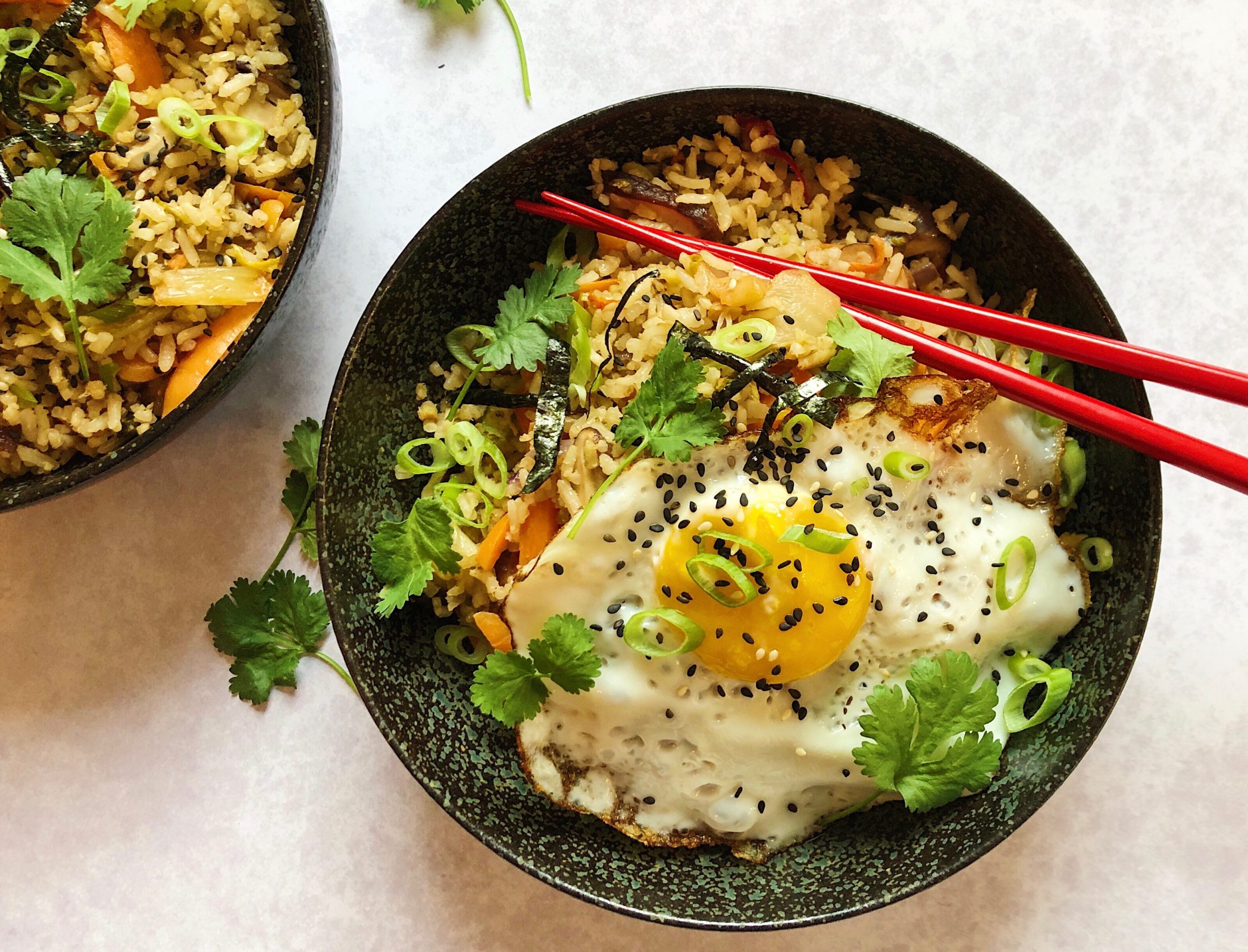 Kimchi fried rice
Season :All Servings :2 Diet :Vegetarian Time :30 minutes Difficulty :Easy
Who is having kimchi fried rice for dinner tonight? Such a quick and easy comfort food! Kimchi is a spicy Korean side dish created from salted, fermented vegetables, usually cabbage and radishes. It gets its unique kick from a paste made of chili powder, garlic, ginger, red pepper and sugar and its recognizable tang from fish sauce.
INGREDIENTS
1 onion, finely chopped
2 cloves of garlic, finely chopped
10 gr. finely chopped ginger
200 gr. chopped kimchi
2 tbsp. of kimchi juice
200 gr. shi take, sliced
150 gr. carrot sticks
2 spring onions, finely sliced
150 gr. rice, cooked and cooled
2 tbsp. soy sauce
1 tbsp. sesame oil
Optional: 1 tsp. of gochujang paste
Toppings
Coriander
Sesame seeds
Nori sheets, sliced
Fried eggs
Optional: Fried bacon, prawns or chicken
PREPARATION
Start with prepping all your ingredients, make sure everything is chopped, sliced etc. and ready to go!
Heat a drizzle of neutral oil like sunflower in a wok or frying pan and fry the onions, garlic and ginger (and gochujang paste if using) for a couple of minutes on a medium high heat.
Next add the kimchi plus juice, the shi take and carrot, fry for 2 to 3 minutes.
Lastly, add the rice, soy sauce and sesame oil and fry for 3 to 5 minutes on a high heat, stirring or shaking the pan or wok continuously. Taste if it needs more soy sauce or kimchi!
Meanwhile fry the eggs sunny side up in another frying pan in some neutral oil and season with salt.
Serve the fried rice immediately while still very hot with the egg, coriander, roasted sesame seeds and nori!
Recipe Video :
ORDER MY EBOOK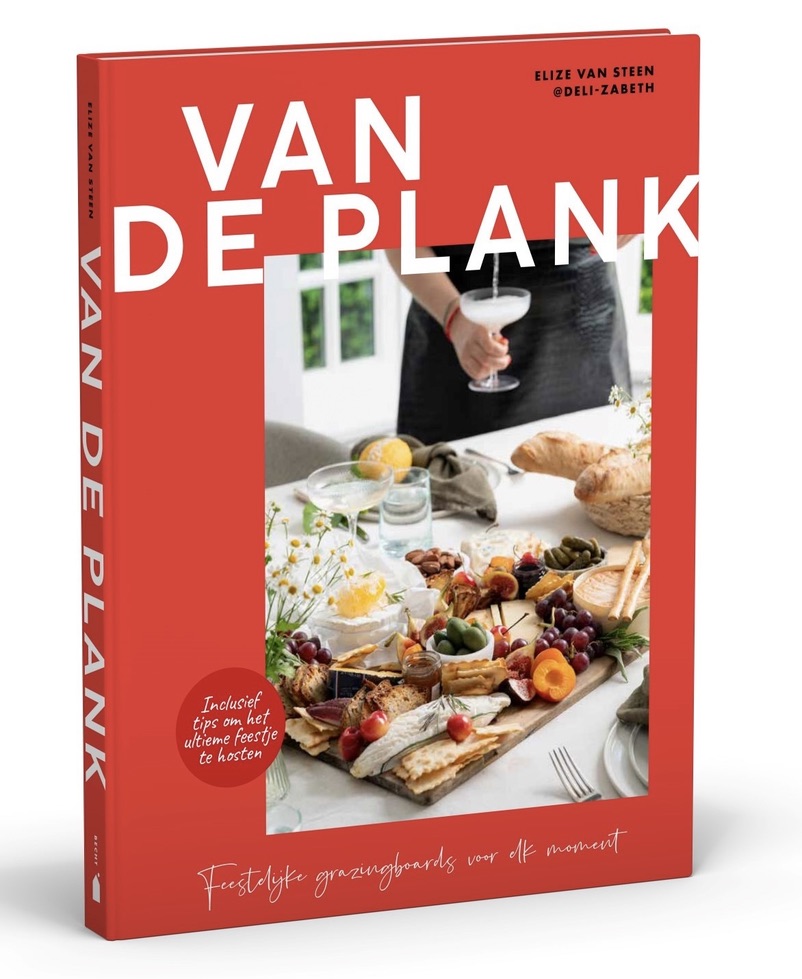 WORK WITH ME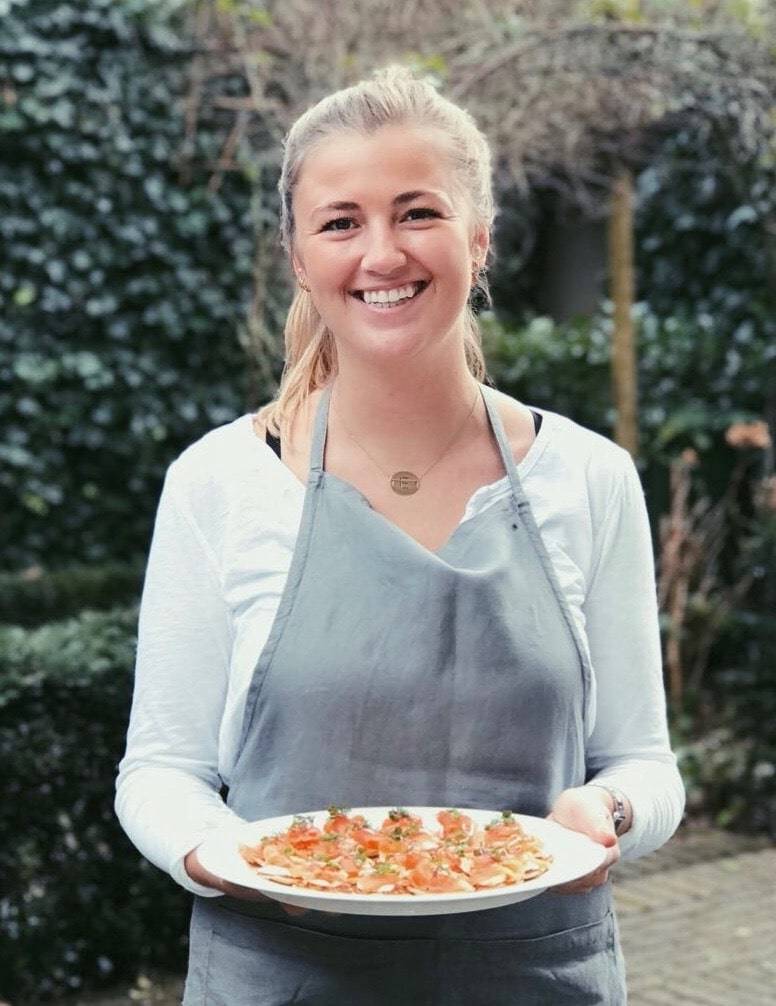 Together, we can create outstanding food experiences. I'm experienced in multiple fields and would love to tell you more about it. Click on the button below to read more about my work and to get in touch!
WORK WITH ME