Recipes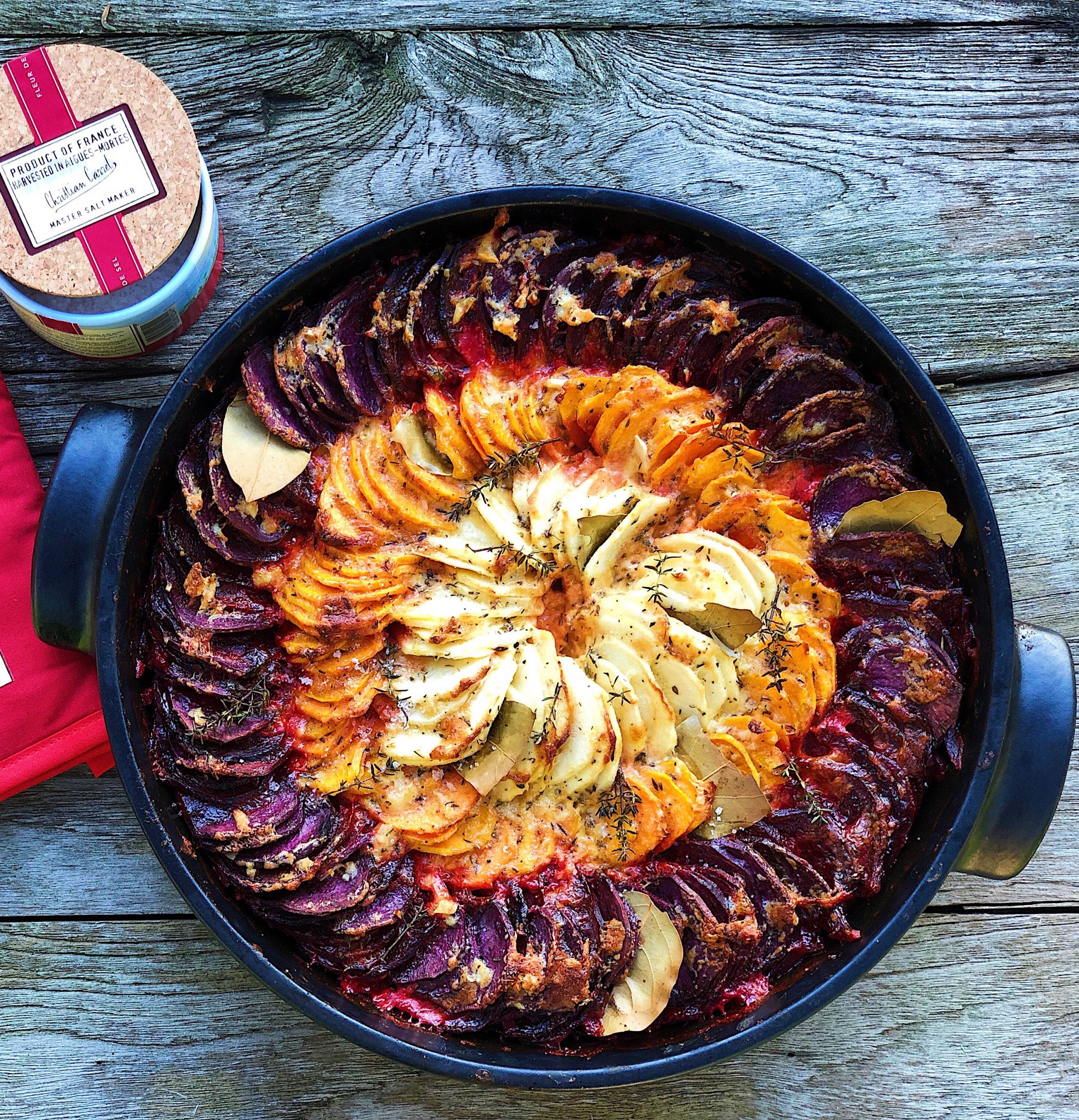 Colourful root vegetable gratin
Season :Winter Servings :6 as a side Diet :Vegetarian, gluten free Time :2 hours (mostly oven time) Difficulty :Medium
This is such a pretty oven dish! Great for your Christmas dinner as a side dish next to the turkey or a lovely roast meat. You do need a mandolin or food processor for this recipe.
INGREDIENTS
3 beetroots
2 purple sweet potatoes
3 orange sweet potatoes
2 parsnips
400 ml. of cream
100 gr. of parmesan
2 crushed cloves of garlic
Handful of thyme
Few bay leaves
Salt and pepper
PREPARATION
Preheat the oven at 200C. Peel the root vegetables and slice finely on a mandolin or in a food processor.
Mix the rest of the ingredients (apart from the bay leaves and fleur the sel) together. Divide the beetroot, purple and orange sweet potatoes and parsnips over different bowls. Add a few tablespoons of the cream mixture to root vegetables and lay them neatly in an oven dish.
Poor the rest of the cream mixture evenly over the vegetables, add the bay leaves and cover the oven dish with tin foil.
Bake for around 75 minutes and remove the foil to bake for another 10 minutes. Sprinkle over the fleur the sel and serve hot!
ORDER MY EBOOK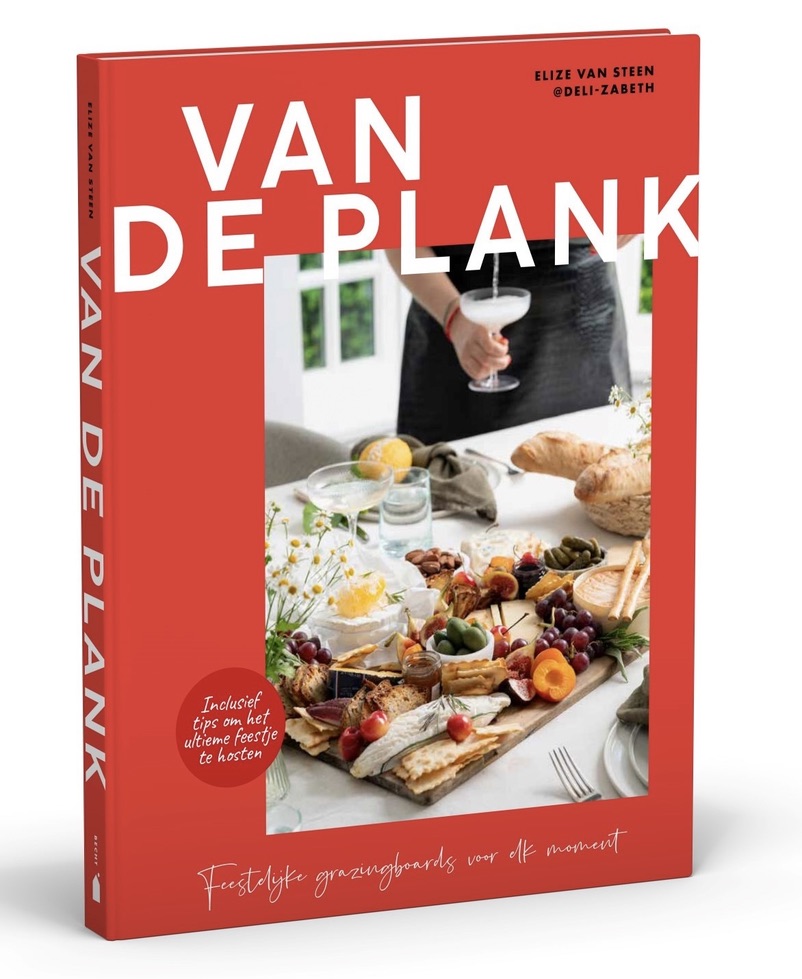 WORK WITH ME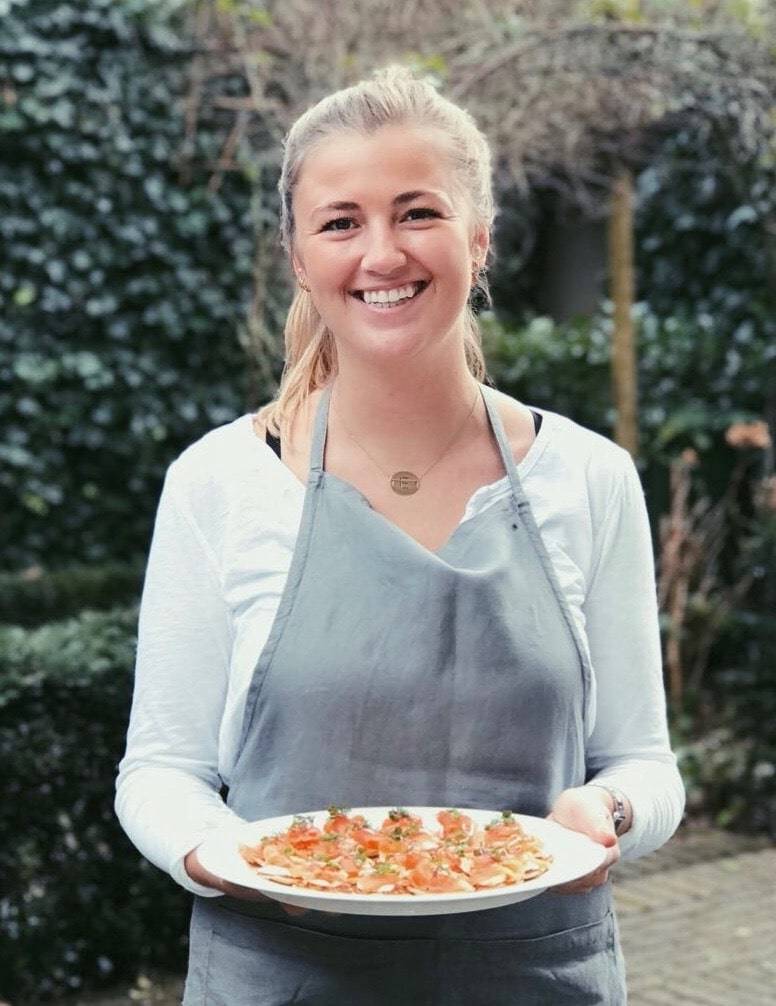 Together, we can create outstanding food experiences. I'm experienced in multiple fields and would love to tell you more about it. Click on the button below to read more about my work and to get in touch!
WORK WITH ME