Recipes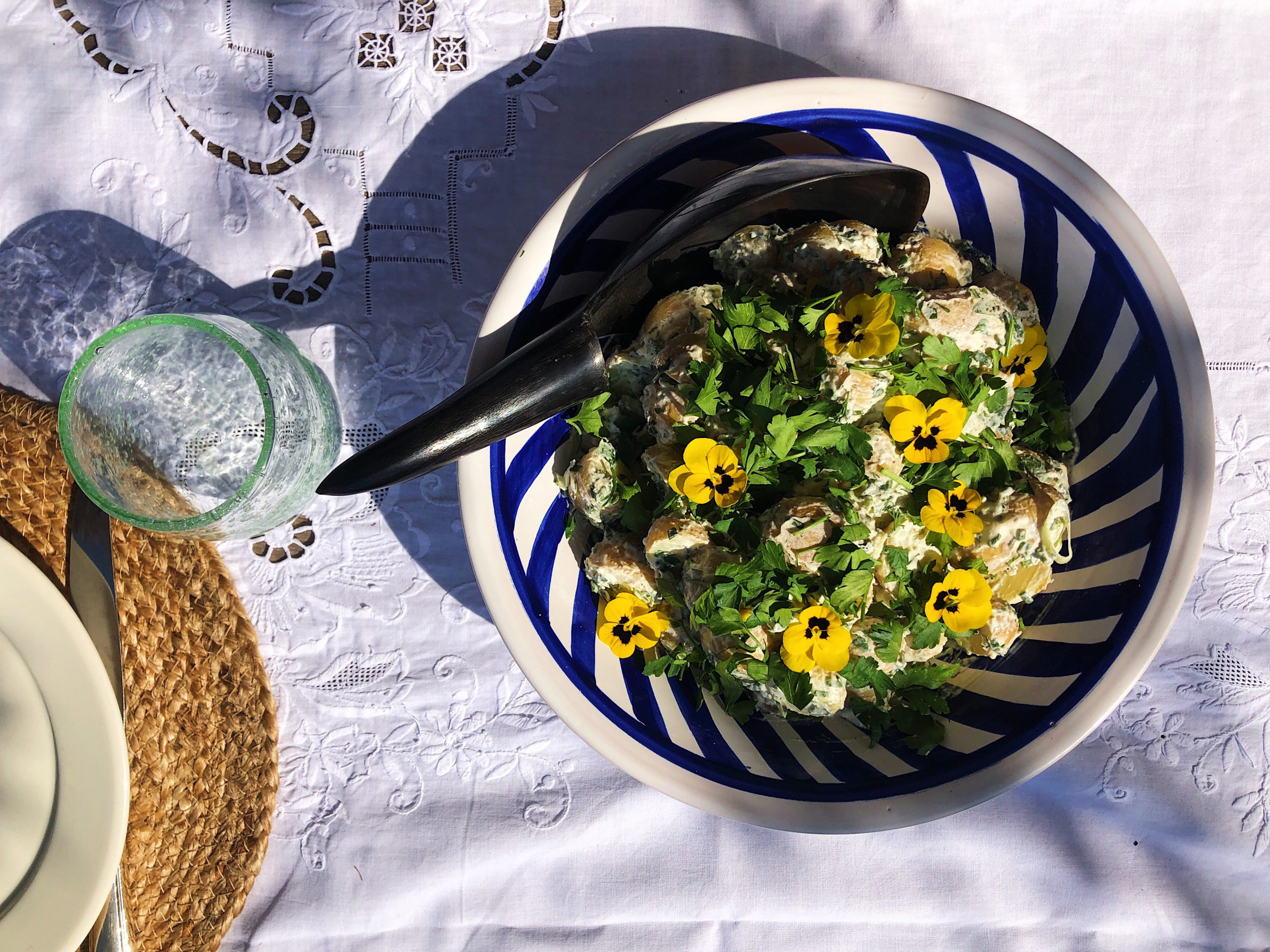 New potato salad with horseradish, sour cream and tarragon oil
Season :Spring/ Summer Servings :4-6 as a side Diet :Vegetarian, gluten free Time :30-40 minutes Difficulty :Medium
Potato salad is kind of old school but I love this version! The horseradish gives the salad a nice little kick and all the herbs and spring onions makes it really fresh.
INGREDIENTS
1 kg. of new potatoes
Handful of tarragon leaves
4 tbsp. of extra virgin olive oil
4 tbsp. of sour cream or crème fraiche
1-2 lemons (the juice)
3-4 tbsp. of horseradish
3 spring onions
Half a bunch of chives
Large handful of chopped parsley
PREPARATION
Boil a kilo of new potatoes, with their skin, in salted boiling water until cooked and let it come to room temperature.
Meanwhile make the tarragon oil by blending up the tarragon leaves with 4 tablespoons of extra virgin olive oil in a blender. Sieve the mixture through a cloth to get a smooth green tarragon infused oil. (you can also use just extra virgin olive oil and skip this step).
Cut the potatoes in half and drizzle over some tarragon oil.
Mix the sour cream, horseradish, the zest and juice of a lemon and some salt and pepper in a separate bowl. Mix this through the potatoes.
Thinly slice the spring onion, the parsley and chives and mix everything together. Check for seasoning, maybe it needs salt, pepper, lemon juice or horseradish. Serve at room temperature or cold.
ORDER MY EBOOK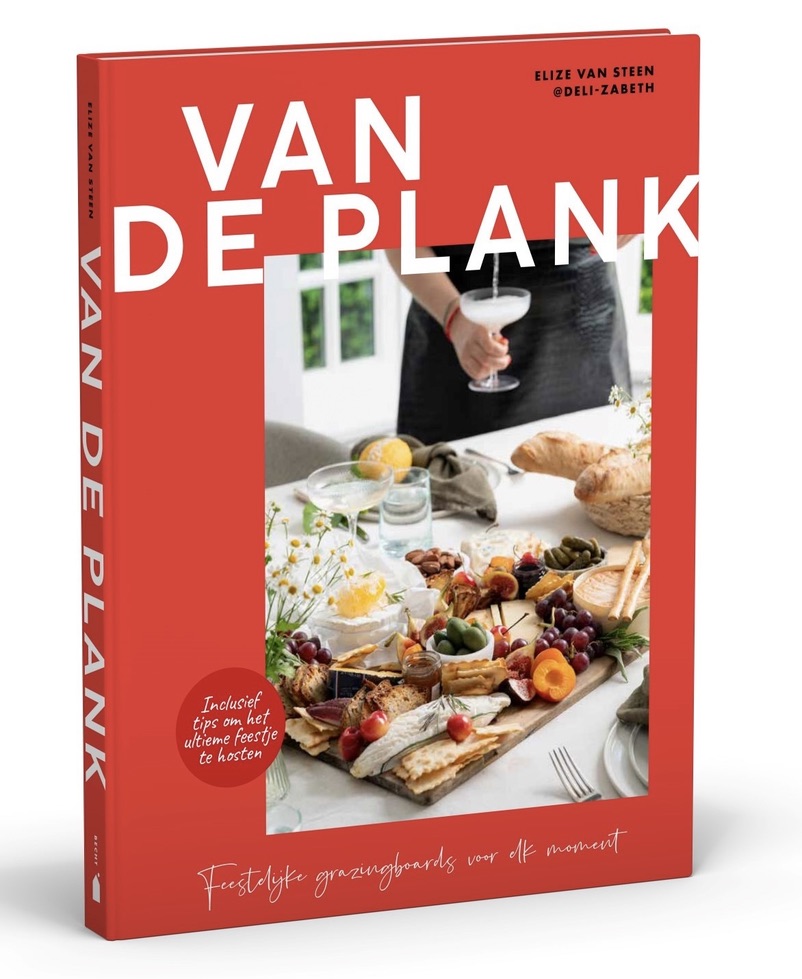 WORK WITH ME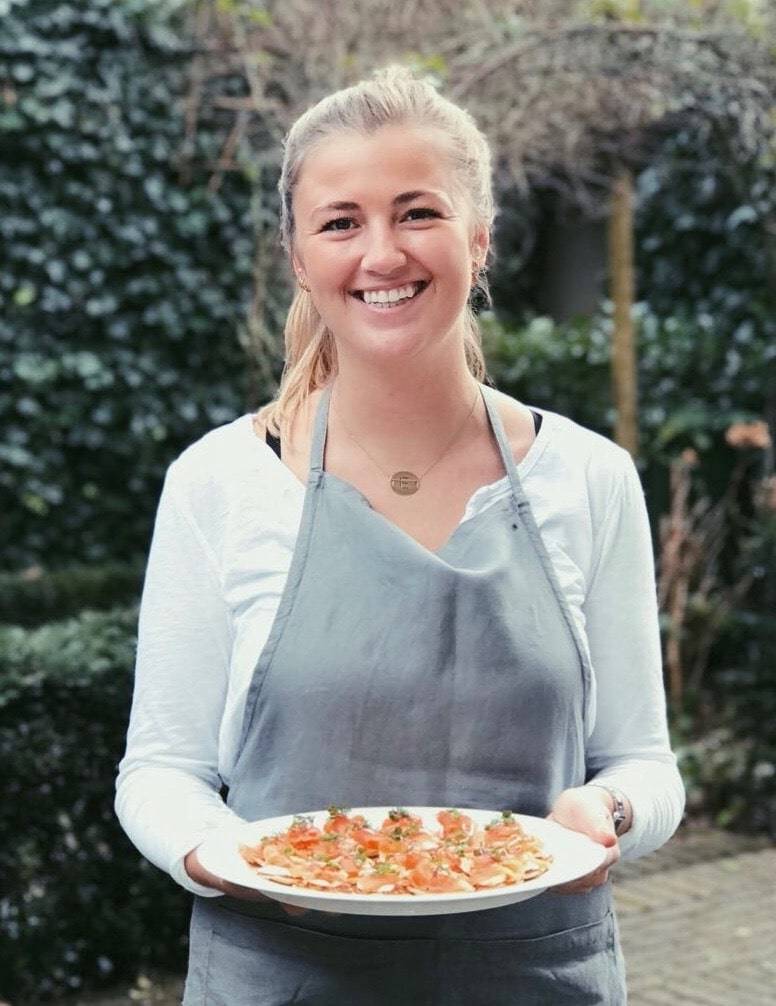 Together, we can create outstanding food experiences. I'm experienced in multiple fields and would love to tell you more about it. Click on the button below to read more about my work and to get in touch!
WORK WITH ME