Recept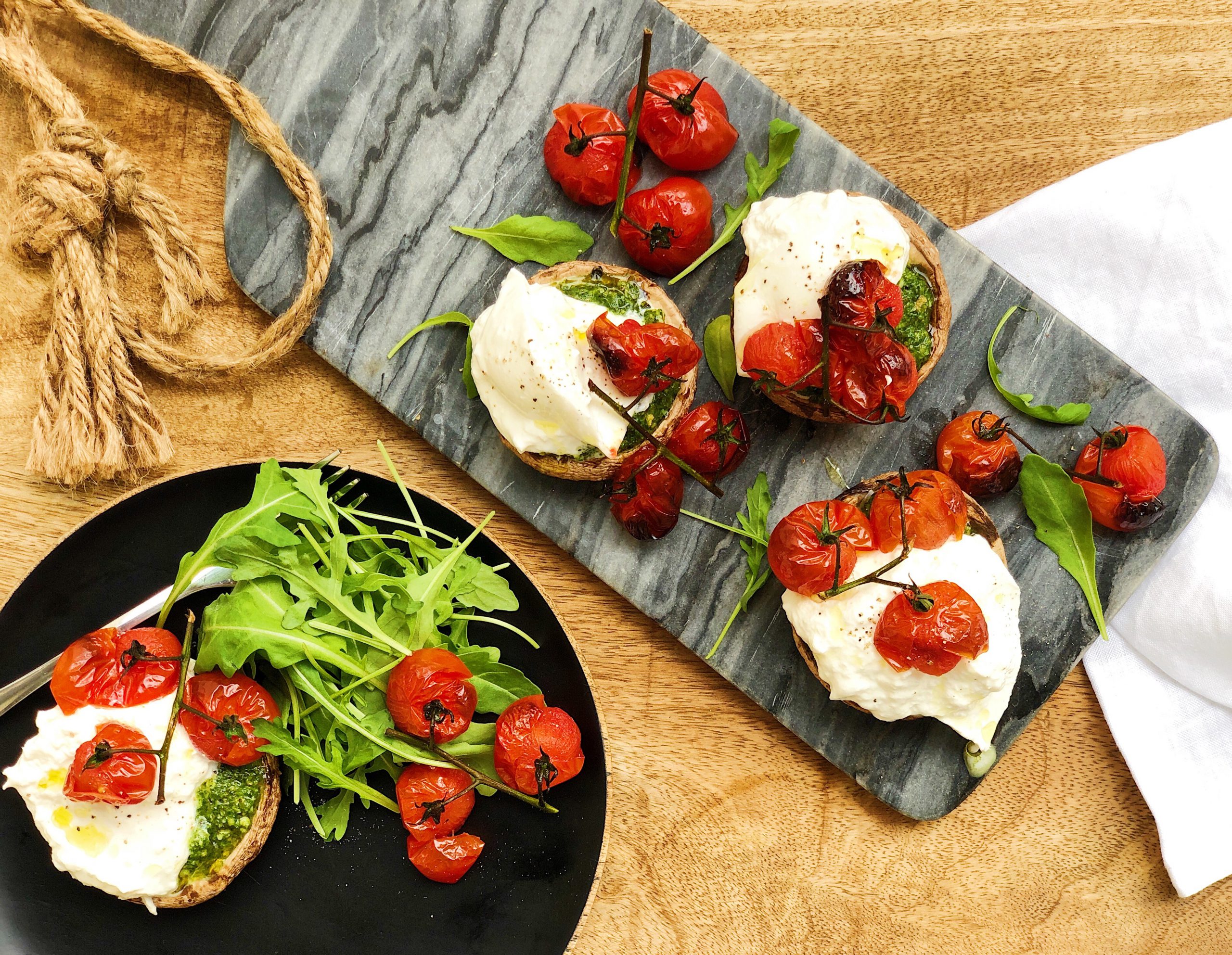 Pesto portobello mushrooms with roasted tomatoes and burrata
SEIZOEN :Spring/ Summer AANTAL :4 DIEET :Vegetarian, gluten free TIJD :20 minutes MOEILIJKHEIDSGRAAD :Easy
This dish is a great vegetarian starter and quick and easy to make.
INGREDIËNTEN
125 gr. rocket (plus extra to serve on the side)
Bunch of basil
70 gr. parmesan cheese (grated)
50 gr. roasted almonds (dry roast in a pan for 2 minutes)
1 lemon
1 clove of (roasted) garlic
Good quality extra virgin olive oil
4 portobello mushrooms
1 burrata
250 gr. good quality small tomatoes
BEREIDING
Set the oven grill on the highest setting.
Add the Portobello mushrooms and tomatoes to a baking tray and drizzle over some olive oil and a pinch of salt and pepper. Grill for about 10-12 minutes.
Meanwhile make the pesto by blending together the rocket, basil, parmesan, almonds, zest of a lemon and a tiny squeeze of the juice, garlic, a drizzle of extra virgin olive oil and a pinch of salt and pepper in a food processor or with a hand blender. Taste if it needs more seasoning.
Serve the Portobello mushrooms with a spoonful of pesto, the burrata and roasted tomatoes on top and some extra rocket on the side.
DEZE GERECHTEN VIND JE MISSCHIEN OOK LEKKER
BESTEL MIJN EBOOK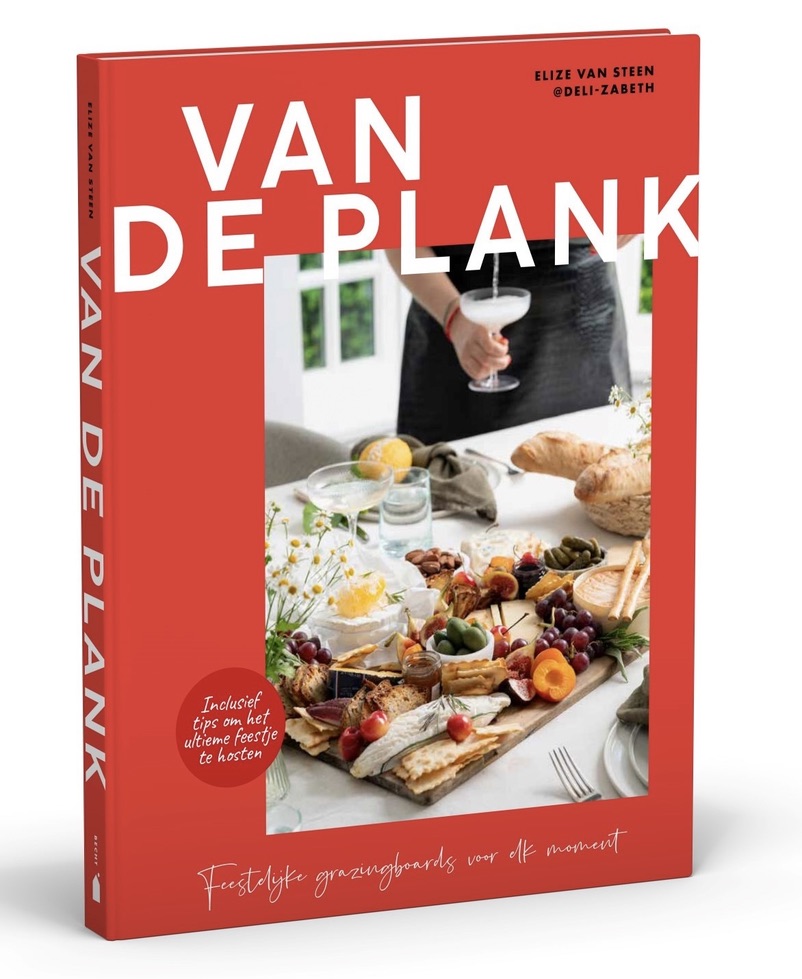 samenwerken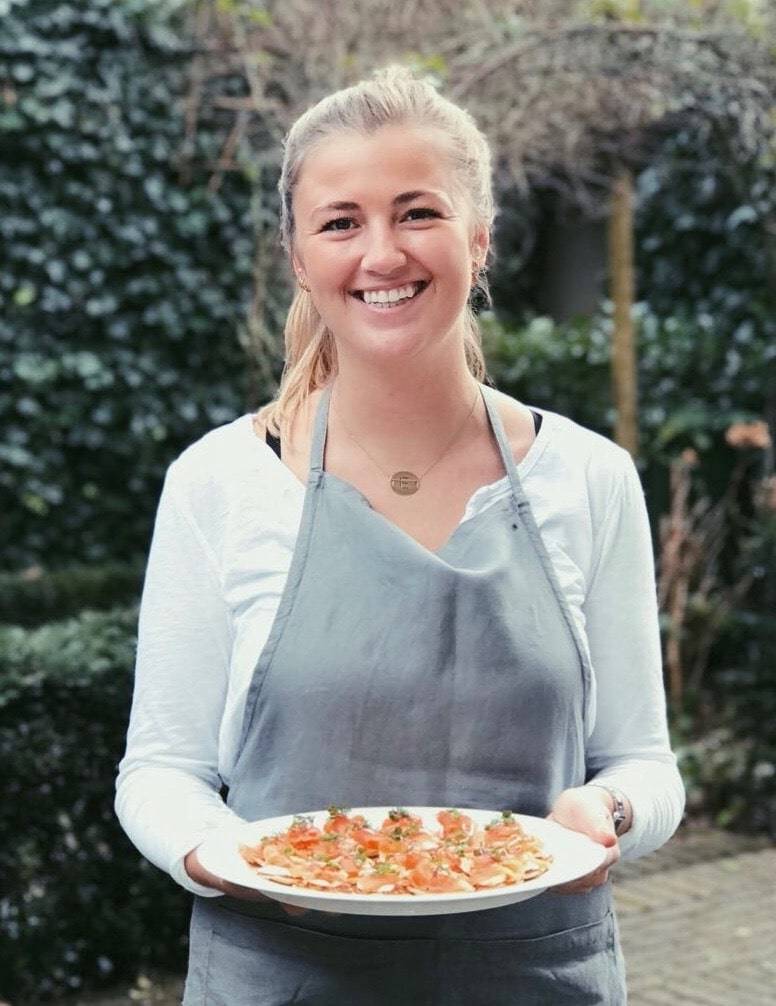 Samen kunnen we bijzondere voedselervaringen creëren. Ik heb ervaring op meerdere gebieden en vertel je er graag meer over. Klik op onderstaande button voor meer informatie.
samenwerken