Recept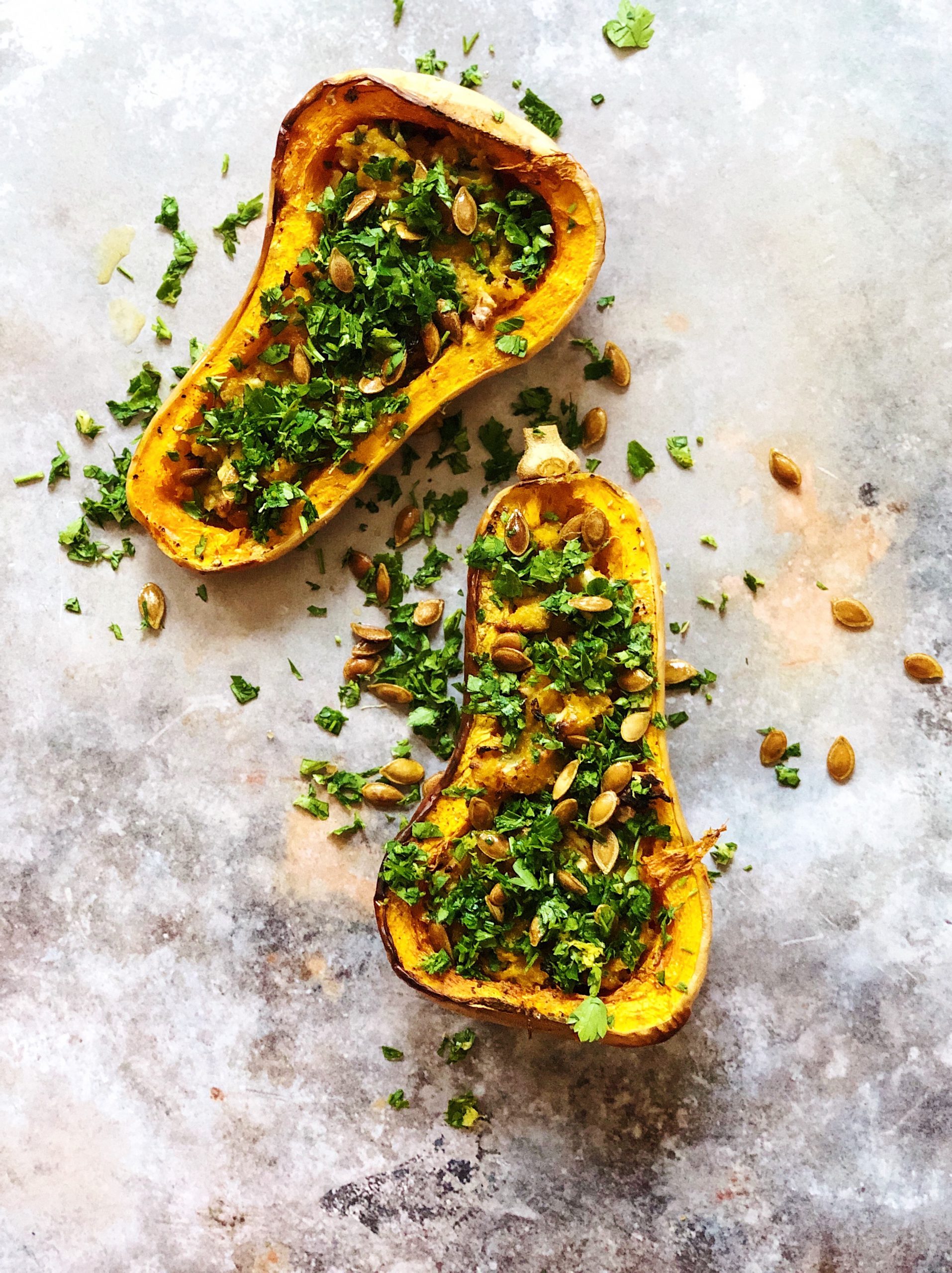 Blue Cheese And Walnut Stuffed Butternut Squash With Pumpkin Seed Gremolata
SEIZOEN :Autumn AANTAL :4 DIEET :Vegetarian TIJD :60 minutes MOEILIJKHEIDSGRAAD :Easy
This recipe is pure comfort food! Serve with a lovely green salad on the side and a good glass of red wine.
INGREDIËNTEN
1 large or 2 small butternut squashes
1 clove of garlic
1 tsp. of thyme
70 gr. walnuts
150 gr. strong blue cheese (Roquefort f.e.)
1 tsp. of honey
1 bunch of parsley
Zest of 1 lemon
Green lettuce
BEREIDING
Preheat the oven to 190C.
Give the butternut squash a good wash, cut in half and scrape out all the seeds (reserve them for later).
Finely chop the garlic and divide over the squash halves together with a drizzle of olive oil, the thyme and a good pinch of salt and pepper and bake for about 30-45 minutes or until completely soft.
Meanwhile remove the strings around the pumpkin seeds and give them good wash. Divide the seeds over a baking tray with a drizzle of olive oil, a pinch of salt and optional some chili flakes. Roast for about 10-20 minutes until golden brown in the oven. You can do this add the same time as the squash is in the oven. Leave to cool completely and add the lemon zest and chopped parsley.
Once the butternut squash is soft, scoop out the flesh (leaving about 1 cm on the side) and mix this together with the crumbled blue cheese and roughly chopped walnuts. Add the mixture back to the squash and drizzle the honey over the top. Roast for another 15 minutes.
When your squash is ready, cut it in quarters (if you have a large butternut squash) and scatter over the pumpkin seed gremolata.
TIP: serve with some crunchy green salad leaves and a mustard vinaigrette.
DEZE GERECHTEN VIND JE MISSCHIEN OOK LEKKER
BESTEL MIJN EBOOK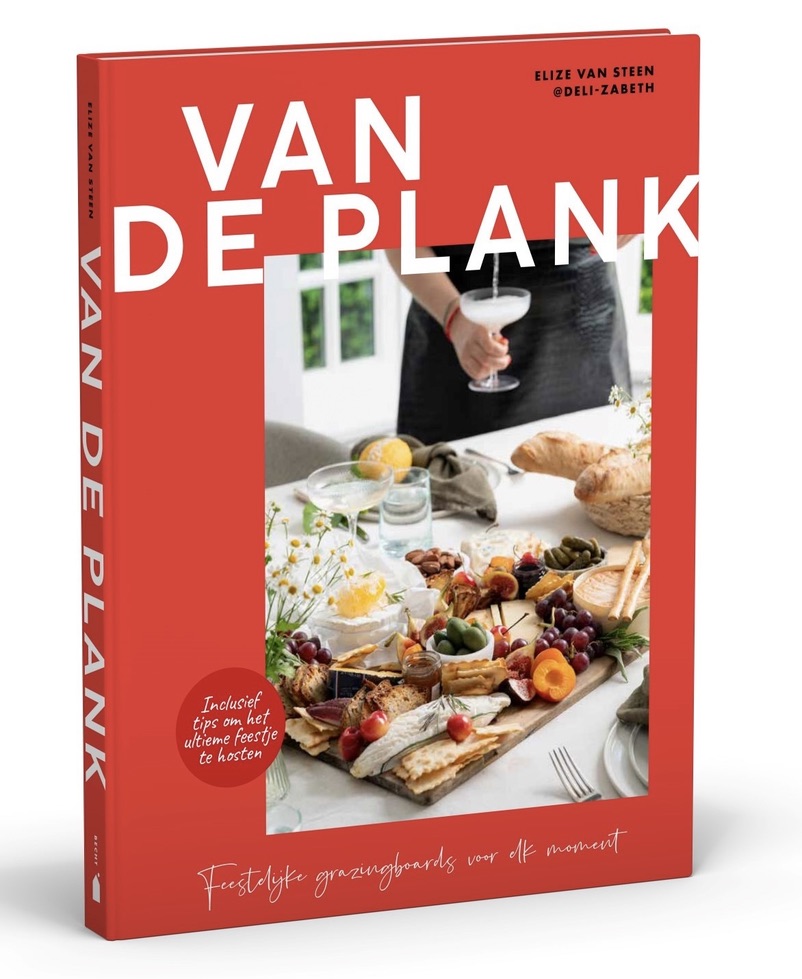 samenwerken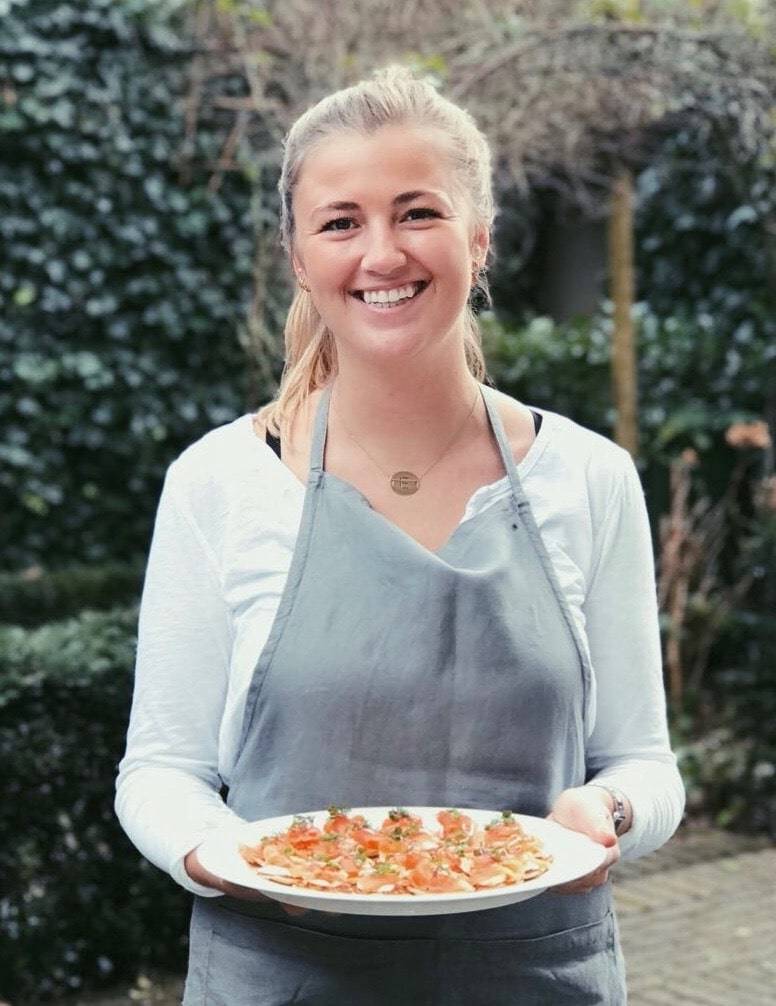 Samen kunnen we bijzondere voedselervaringen creëren. Ik heb ervaring op meerdere gebieden en vertel je er graag meer over. Klik op onderstaande button voor meer informatie.
samenwerken