Recipes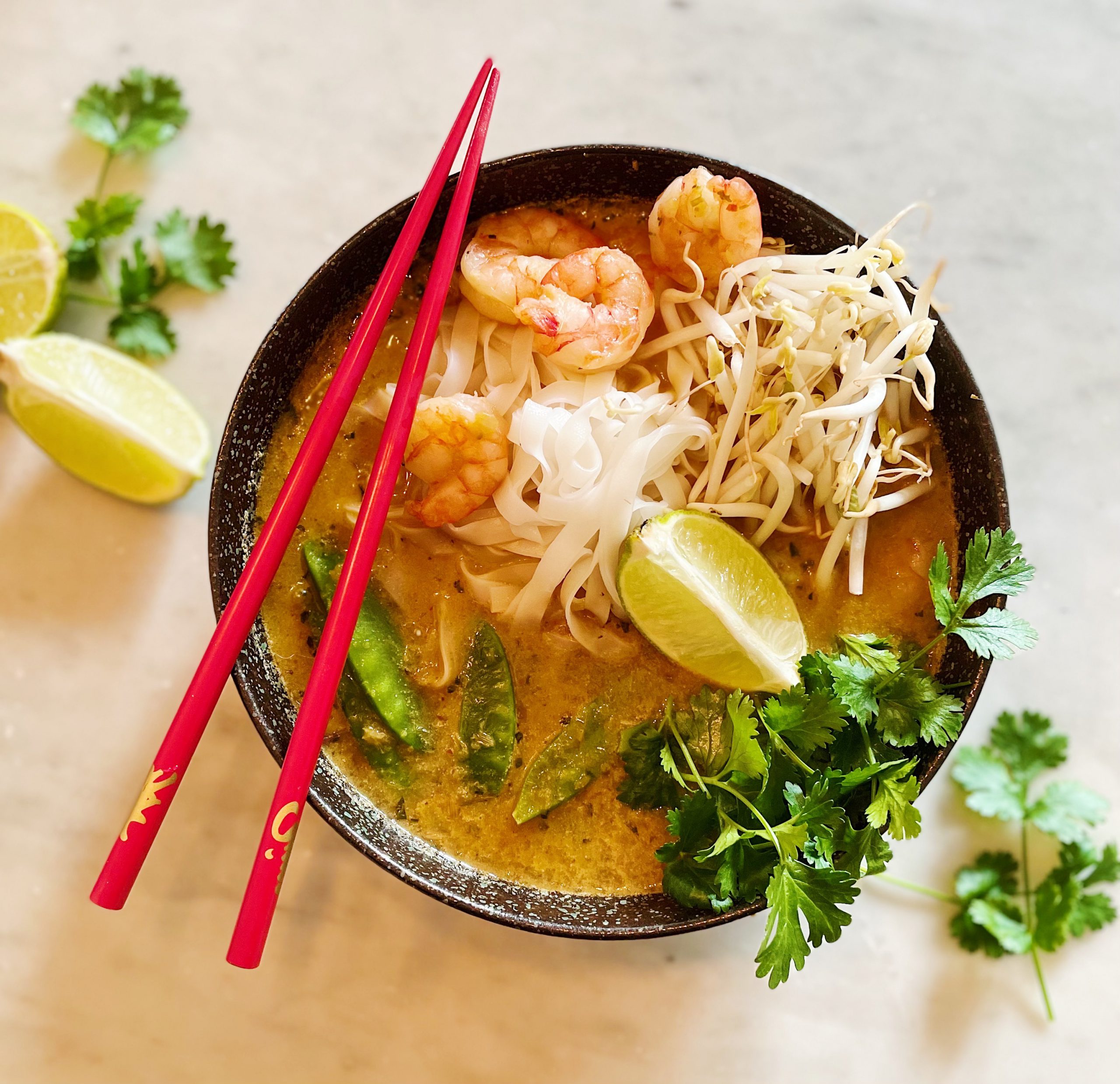 Thai prawn noodle soup
Season :All Servings :2 Diet :Gluten free Time :30 minutes Difficulty :Easy
This is such a quick and comforting recipe! It is really healthy and filling and can be eaten at all times!
INGREDIENTS
1 red onion, quartered
1 stalk of lemon grass, roughly chopped
2 cm. piece of ginger
Bunch of coriander
1 tbsp. of red curry paste
1 tbsp. of sunflower oil
1 tin coconut milk
1 tbsp. brown sugar
2 tbsp. fish sauce
250 gr. prawns
200 gr. sugar snaps
100 gr. bean sprouts
Rice noodles
1 lime
PREPARATION
Add the red onion, lemongrass, ginger, coriander stalks, red curry paste and sunflower oil to a food processor and blend until it becomes a fine paste. Note: If you do not have a food processor, finely chop all the above ingredients and blend the soup with a hand blender at a later stage.
Add the paste (or the above chopped ingredients + curry paste if you do not have a food processor) to a pan and fry for a couple of minutes on a medium heat. Add the coconut milk, a tin filled with water and the brown sugar and let it come to a boil. Simmer the soup for 5 minutes. Note: If you made the paste by hand, this is the point to blend the soup with a hand blender until smooth.
Meanwhile make the rice noodles according to the package and rinse with cold water once cooked.
Add the prawns and sugar snaps and simmer for 5 minutes. Finish with the fish sauce and lime, taste and if necessary adjust by adding more salt, lime juice etc.
Serve the soup in shallow bowls with the rice noodles, bean sprouts and coriander leaves on top!
YOU MIGHT ALSO LIKE
ORDER MY EBOOK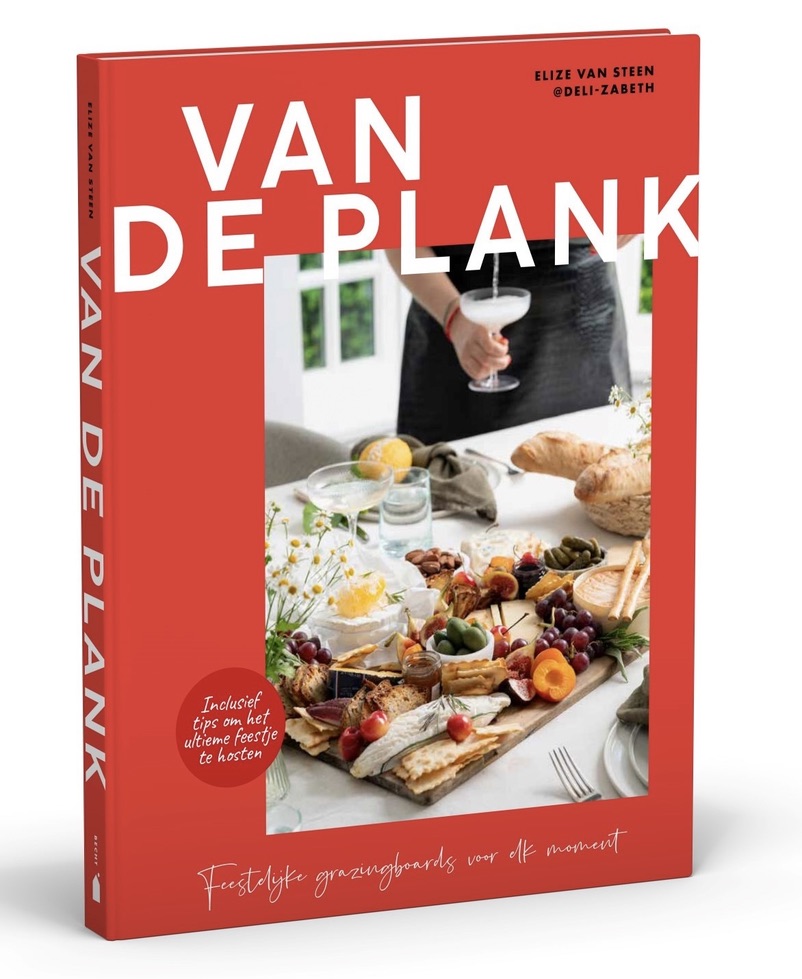 WORK WITH ME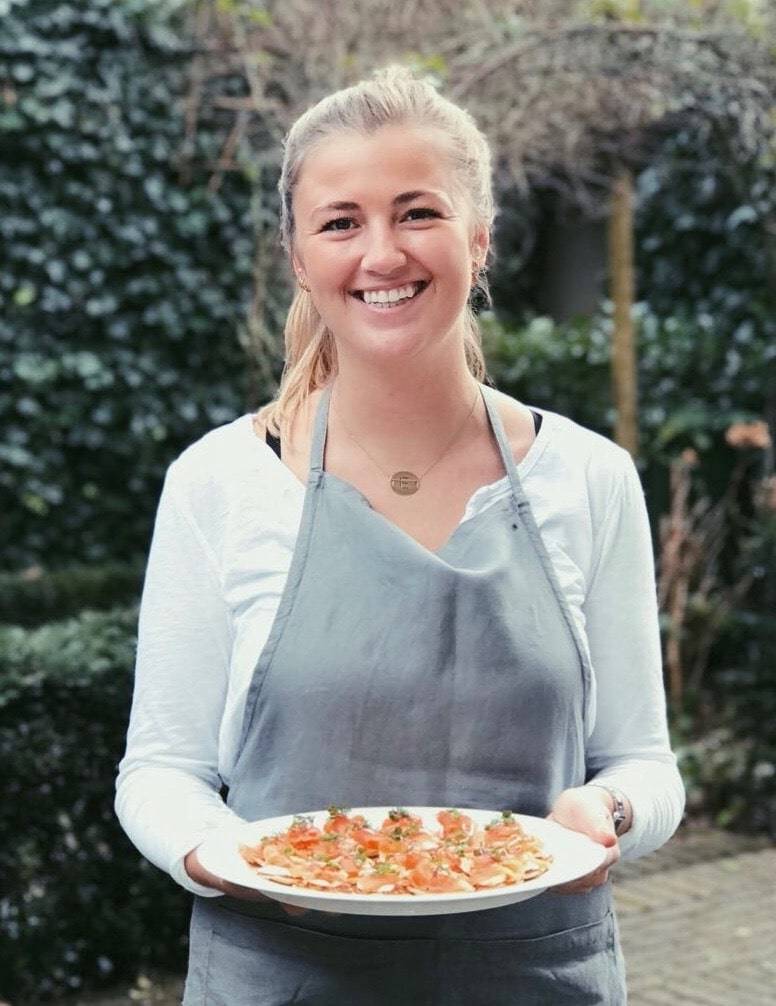 Together, we can create outstanding food experiences. I'm experienced in multiple fields and would love to tell you more about it. Click on the button below to read more about my work and to get in touch!
WORK WITH ME