Recipes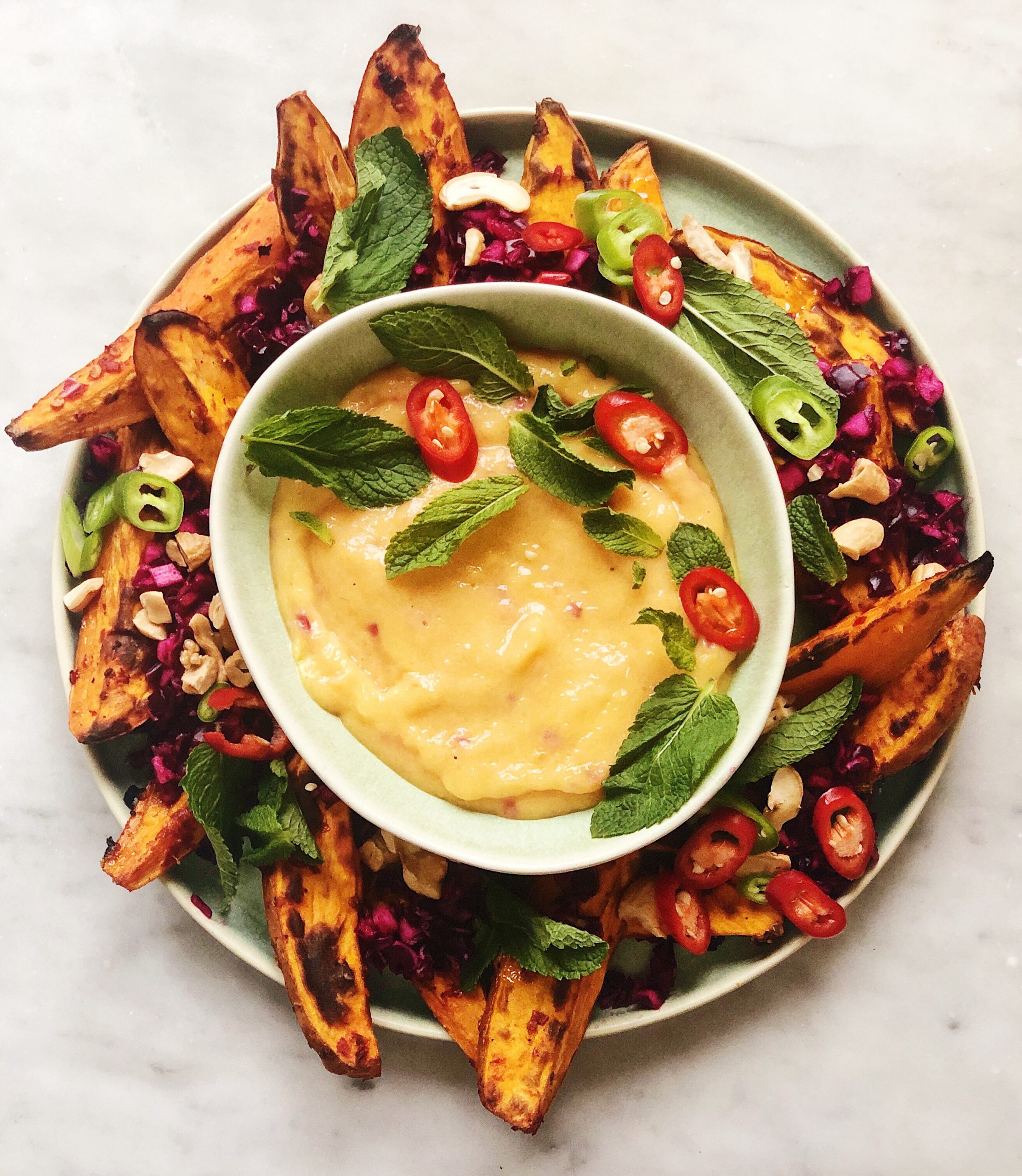 Sweet potato fries with a mango dipping sauce
Season :All Servings :4 as a side Diet :Vegan, gluten free Time :40-50 minutes Difficulty :Easy
This dish is great to eat as a snack with a beer but you can also turn it into dinner with baked chicken fillet or drumsticks for example!
INGREDIENTS
5 medium sweet potatoes
2 cloves of crushed garlic
1-2 tbsp. of sambal oelek (or sriracha)
2 tbsp. of olive oil
Mango dipping sauce
1 shallot finely sliced
1 ripe mango
¼ of a tin (100 ml.) of coconut milk
1 red chili pepper (deseeded)
Juice of ½-1 lime
½ a teaspoon of turmeric powder
Toppings
¼ of a red cabbage finely chopped
Juice of a lime
Handful of roasted cashews
Handful of mint leaves
PREPARATION
Preheat the oven on 220C.
Mix the crushed garlic, sambal, olive oil and salt and pepper. Slice your sweet potatoes in wedges and mix with the sambal mixture until everything is coated in the marinade.
Bake in the oven on a baking tray with baking parchment for 30-45 minutes until cooked on the inside and crispy on the outside.
To prepare the mango dipping sauce, fry a shallot and chili pepper until soft in a frying pan with some olive oil and blend it together with the mango, coconut milk, lime juice, turmeric and salt until smooth, taste to check seasoning, maybe it needs more salt, lime juice etc.
Next you will make the toppings, massage some red cabbage in lime juice and salt for a couple of minutes so that it will soften a bit. Dry roast the cashews for a minute or 2 in a frying pan, tossing regularly.
Sprinkle the red cabbage over the roasted sweet potato wedges, together with the chopped roasted cashews and mint leaves.
ORDER MY EBOOK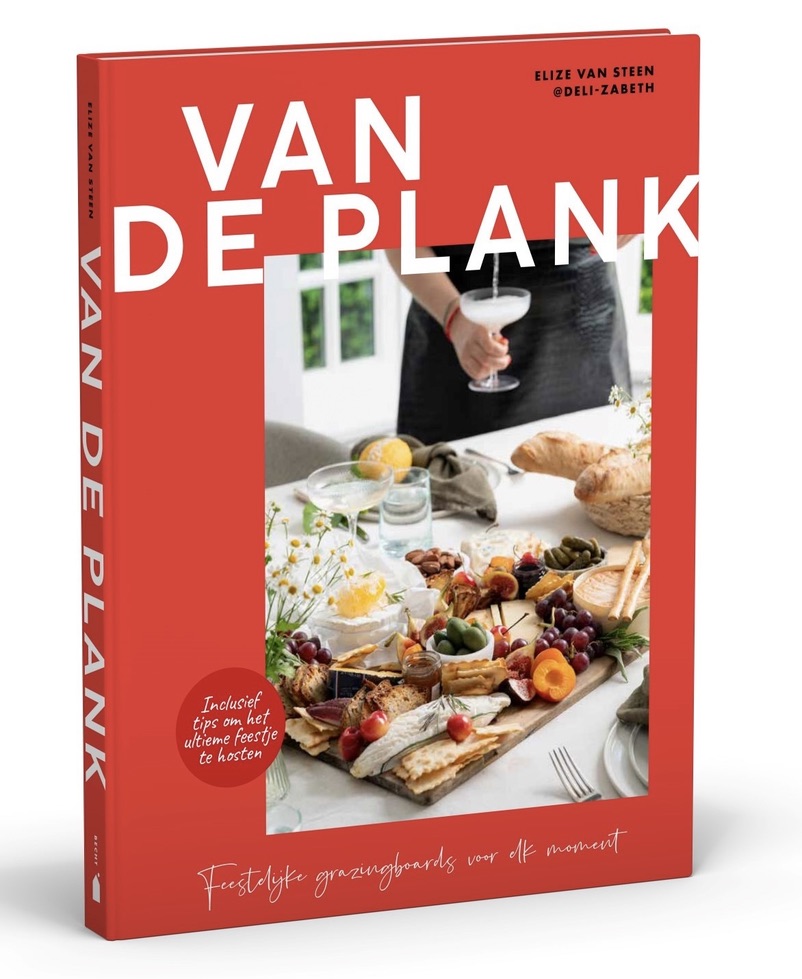 WORK WITH ME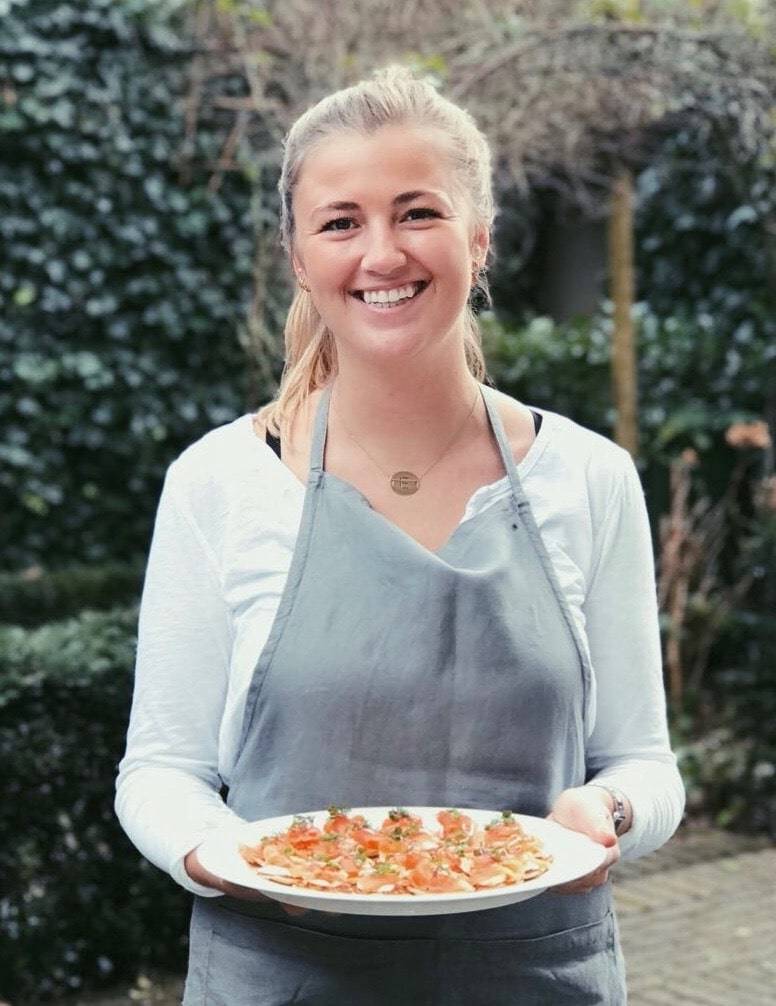 Together, we can create outstanding food experiences. I'm experienced in multiple fields and would love to tell you more about it. Click on the button below to read more about my work and to get in touch!
WORK WITH ME