Recipes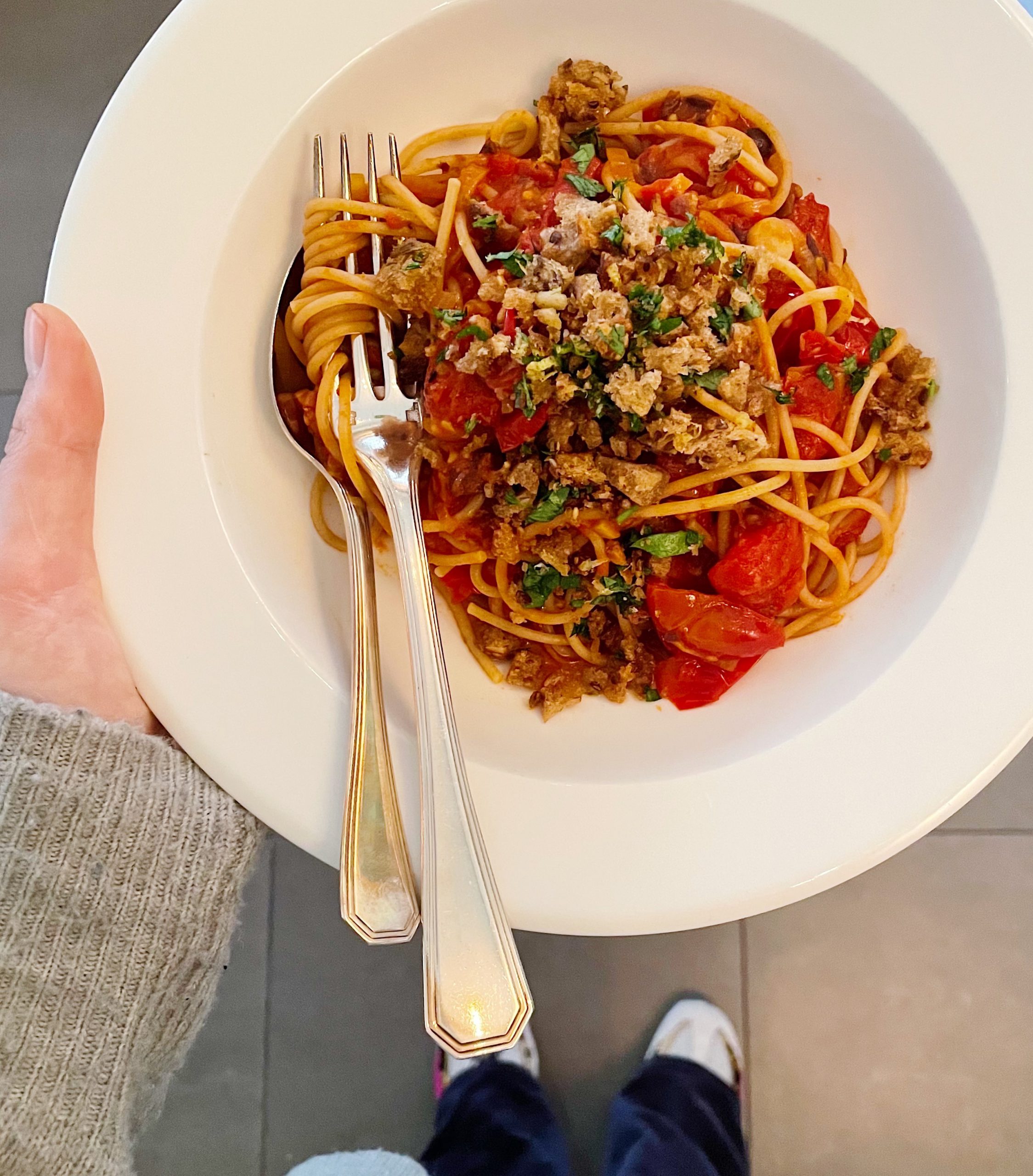 Shallot and tomato pasta
Season :All Servings :2 Diet :X Time :40 minutes Difficulty :Easy
Just add a simple green salad and dinner is ready!  Double the ingredients for the tomato sauce and you have an extra batch you can freeze, so that next time you virtually need no preparation.
INGREDIENTS
2 large or 3 medium shallots
3 anchovies
1 clove of garlic
500 gr. cherry tomatoes (buy good quality!)
1 tsp. oregano
3 tsp. tomato puree
Pinch chili flakes
Handful of Kalamata olives
2 slices of sourdough bread
Handful of parsley
Zest of 1 lemon
150-200 gr. spaghetti
PREPARATION
Start by slicing the shallots in half and then cut into thin slices. Heat some olive oil in a pan and slowly caramelise the shallots with the oregano and chili flakes on a medium low heat for 15 minutes. Add the garlic, anchovies and tomato puree and fry for another 5 minutes.
Meanwhile slice the cherry tomatoes and roughly chop the olives. Add them to the pan and cook for another 10 minutes or until the tomatoes are soft. Add salt and pepper to taste.
Make breadcrumbs from the sourdough bread by pulsing it in a food processor or by finely chopping the bread. Heat a good glug of olive oil in a pan and fry the breadcrumbs with a generous pinch of sea salt flakes until crunchy. Remove from the heat and let it cool slightly. Add the lemon zest and chopped parsley and your pasta topping is done!
Cook the spaghetti according to the package. Save some pasta water for later.
Add the spaghetti to your sauce and add a little bit of the pasta water to make it smooth, glossy and saucy. Divide over two plates and sprinkle over some of your breadcrumb topping and dinner is ready!
YOU MIGHT ALSO LIKE
ORDER MY EBOOK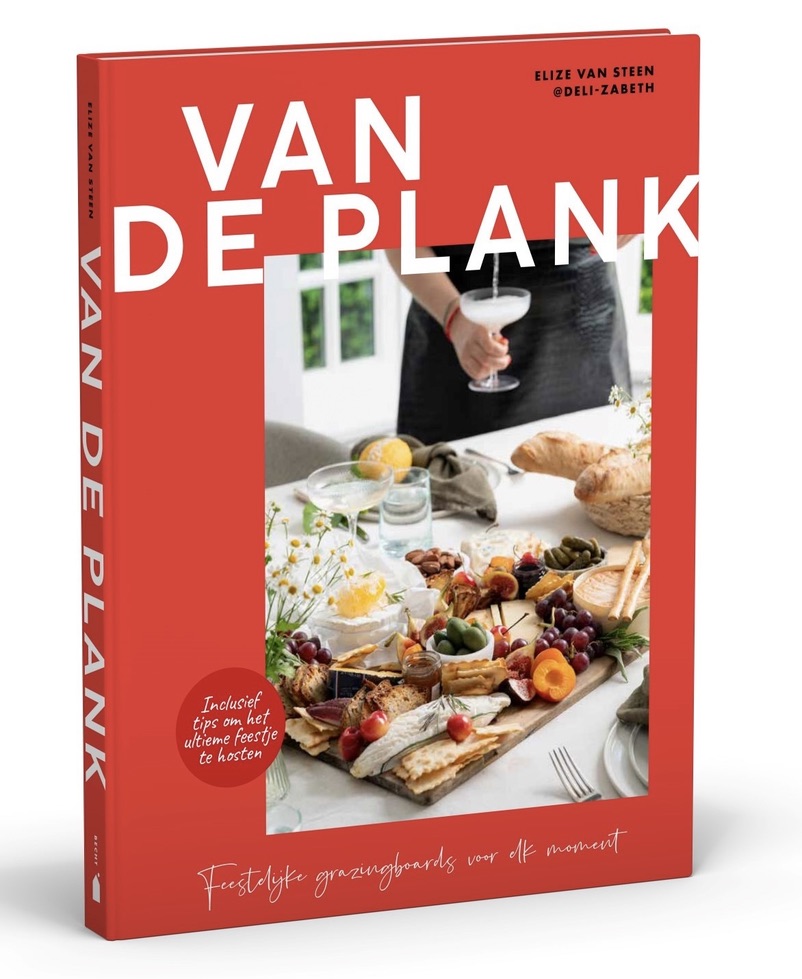 WORK WITH ME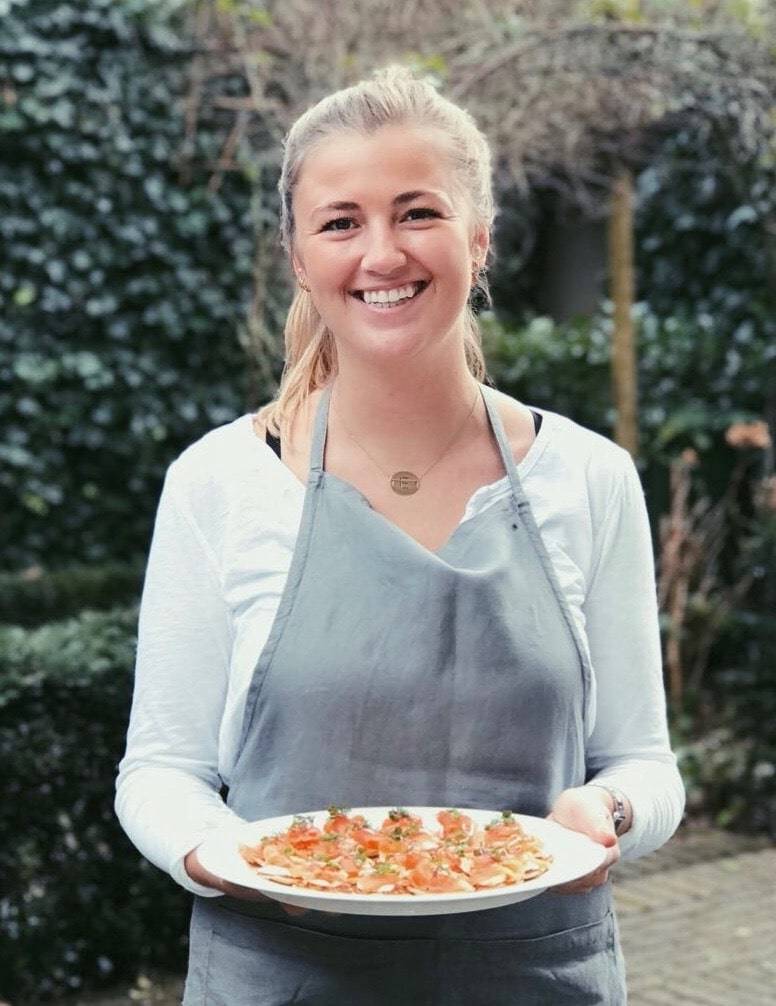 Together, we can create outstanding food experiences. I'm experienced in multiple fields and would love to tell you more about it. Click on the button below to read more about my work and to get in touch!
WORK WITH ME