Recipes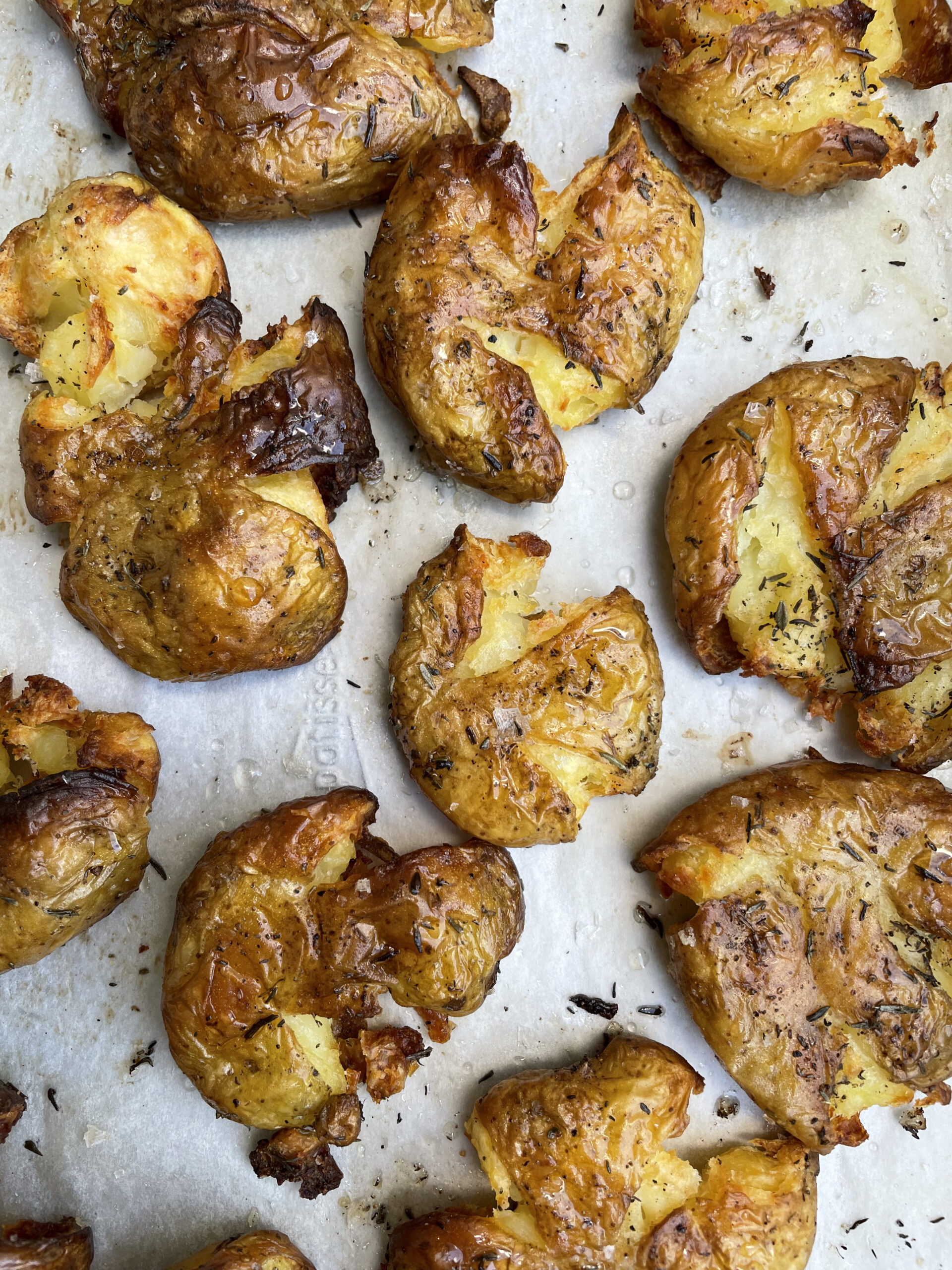 Salt and vinegar baked potatoes
Season :All Servings :2 Diet :Vegan, gluten free Time :70 minutes (mostly oventime) Difficulty :Medium
These really are the most delicious baked potatoes! The apple cider vinegar and salt give these creamy potatoes a kick and I'm sure that once you have tasted these, you'll never want to eat another potato again!
INGREDIENTS
600 gr. Opperdoezer round potatoes or other firm potatoes
Salt
Apple cider vinegar
Olive oil
(Dried) thyme
Pepper
PREPARATION
Wash the potatoes well and add to a pan. Put the potatoes under cold water and add a teaspoon of salt and 200 ml apple cider vinegar and bring to the boil. Simmer for 15 minutes, drain, transfer the potatoes to an ice bath and dry well.
Meanwhile, preheat the oven to 230 C.
Mix 2 tablespoons of olive oil, 2 teaspoons of apple vinegar, 1/2 teaspoon of thyme and a generous pinch of salt and pepper to the potatoes.
Crush the potatoes gently and spread them out on a baking tray lined with baking paper.
Bake for 30 minutes, then turn over and bake for a further 10 minutes until golden brown and crisp.
If you like, brush with a little extra apple cider vinegar and a pinch of salt and serve.
ORDER MY EBOOK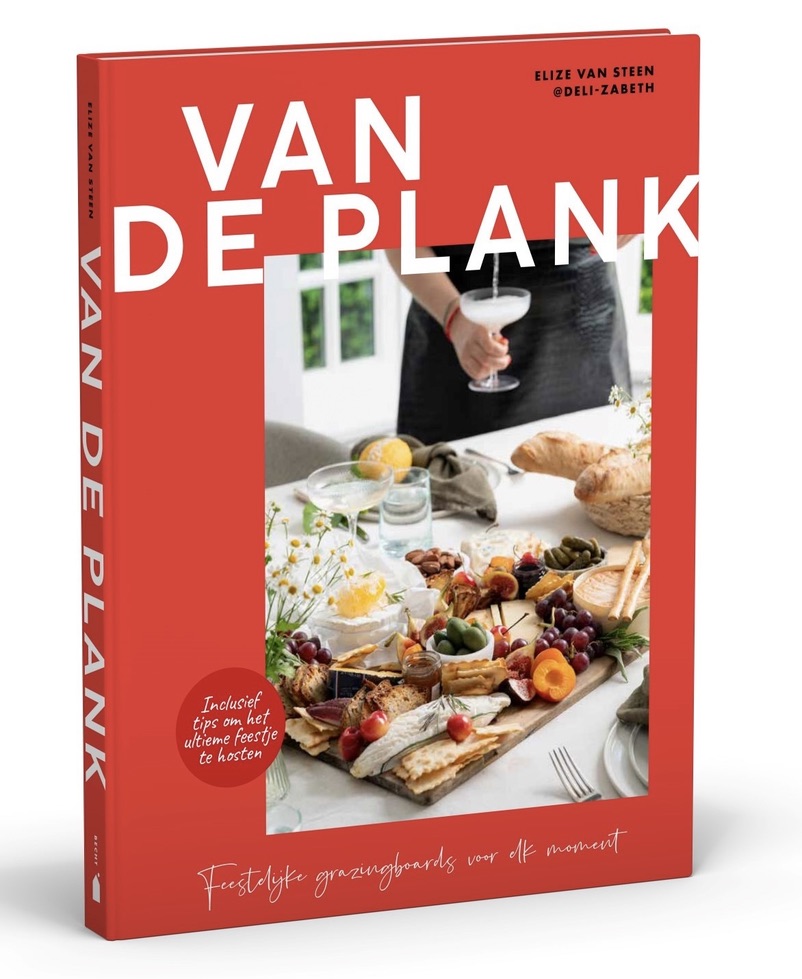 WORK WITH ME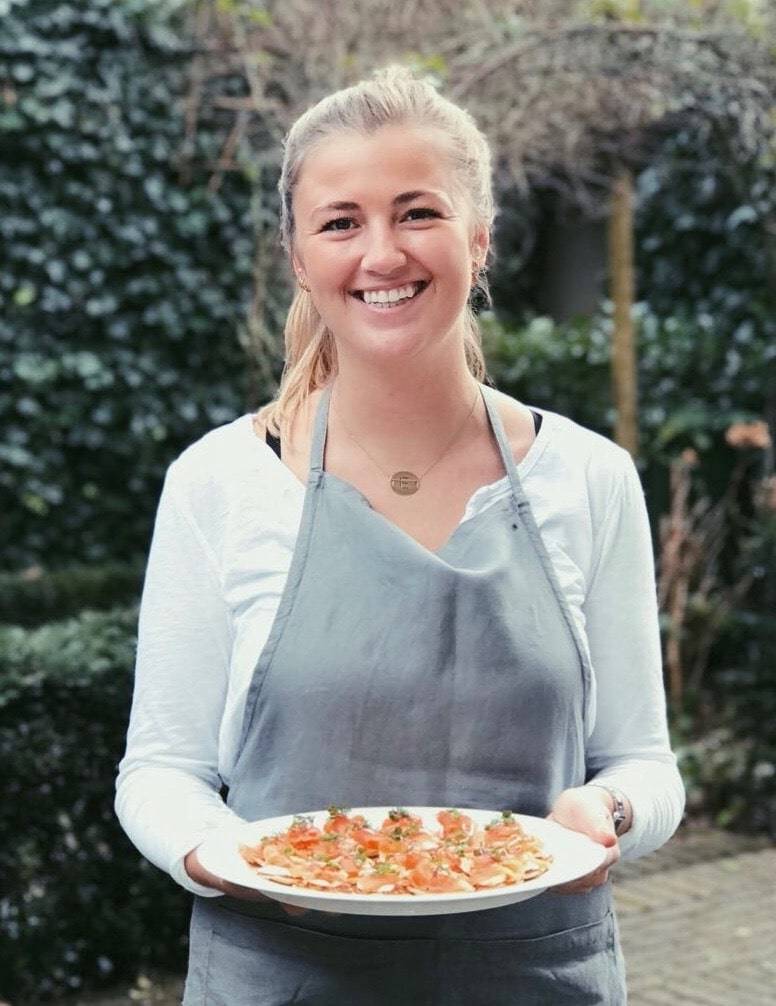 Together, we can create outstanding food experiences. I'm experienced in multiple fields and would love to tell you more about it. Click on the button below to read more about my work and to get in touch!
WORK WITH ME