Recipes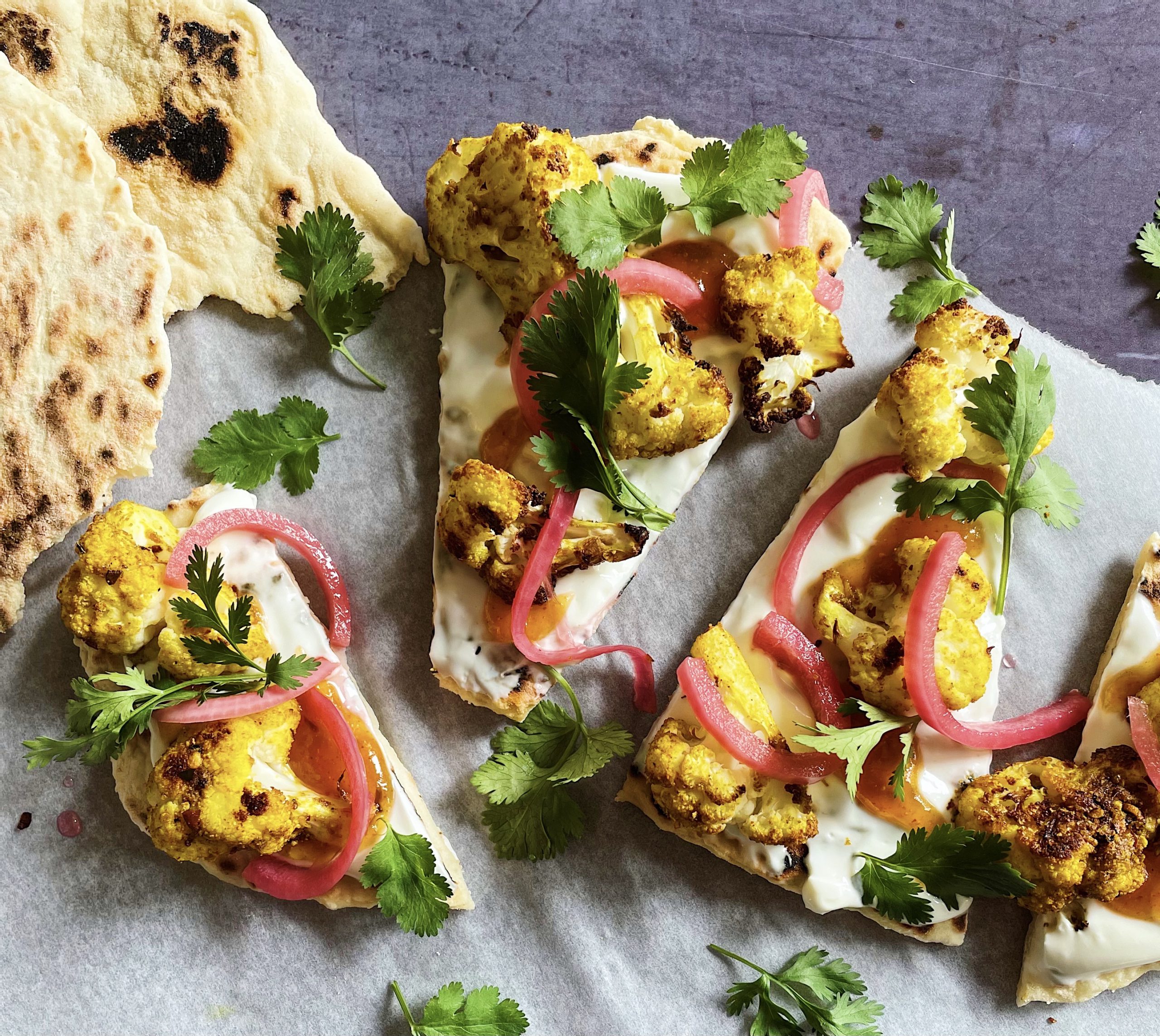 Quick homemade naan bread with curried cauliflower, yoghurt and pickled red onion
Season :All Servings :2 Diet :Vegetarian Time :30 minutes Difficulty :Medium
Homemade naan bread is so delicious and I have a really easy recipe with only 3 ingredients! If you are short on time, store-bought naan bread can be used as well. The recipe is inspired by Indian flavours, the toppings are sweet, sour, fresh and spicy which makes it the perfect combination.
INGREDIENTS
1 red onion
200 ml. apple cider vinegar
300 gr. Greek yoghurt
100 gr. self-raising flour
1 tsp. of curry powder
Pinch of chilli flakes
1 clove of garlic
330 gr. cauliflower
Mango chutney
Coriander
PREPARATION
Preheat the oven to 200C. Line a baking tray with baking paper.
Finely slice a red onion into halve moons and mix together with the apple cider vinegar, a pinch of salt and sugar. Leave to stand in the fridge until needed.
Finely chop or crush the garlic and mix together 1-2 tablespoon(s) of olive oil, a pinch of chili flakes, the curry powder and a pinch of salt and pepper. Chop the cauliflower in small florets, mix together with the curry paste and divide over the baking tray. Bake for about 15 minutes.
For the naan bread, mix 100 gr. of yoghurt and self-raising flour together with a pinch of salt and knead for a couple of minutes. Divide into two and roll out into a 1 cm thick bread.
Heat a cooking pan on high heat until smoking hot. Brush the excess flour from the naan bread and bake for 1 to 2 minutes on each side. leave to cool a bit.
To serve, spread a dollop of yoghurt onto the cooled naan bread. Divide little dollops of the mango chutney over the yoghurt and add the curried cauliflower, pickled onion and coriander.
ORDER MY EBOOK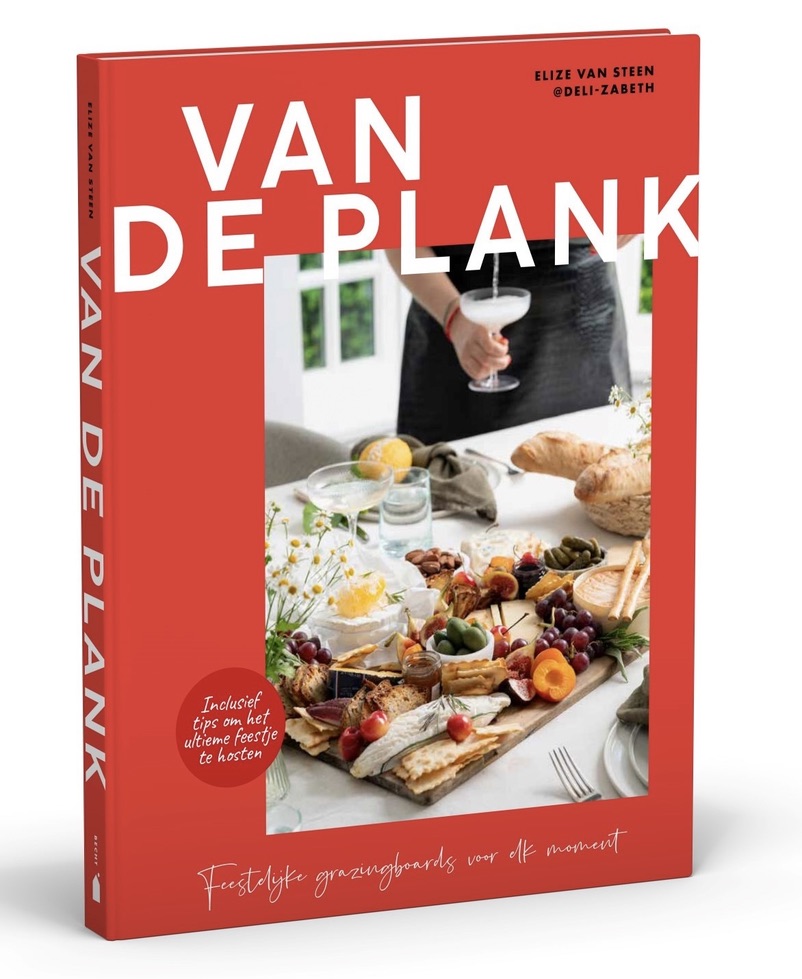 WORK WITH ME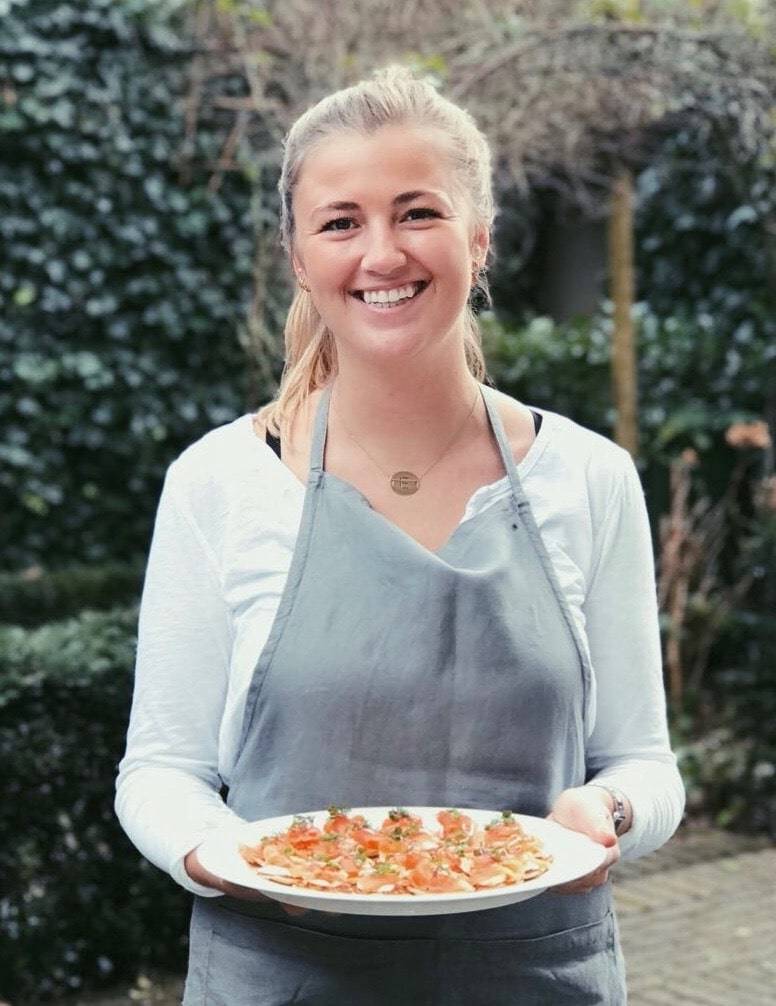 Together, we can create outstanding food experiences. I'm experienced in multiple fields and would love to tell you more about it. Click on the button below to read more about my work and to get in touch!
WORK WITH ME