Recipes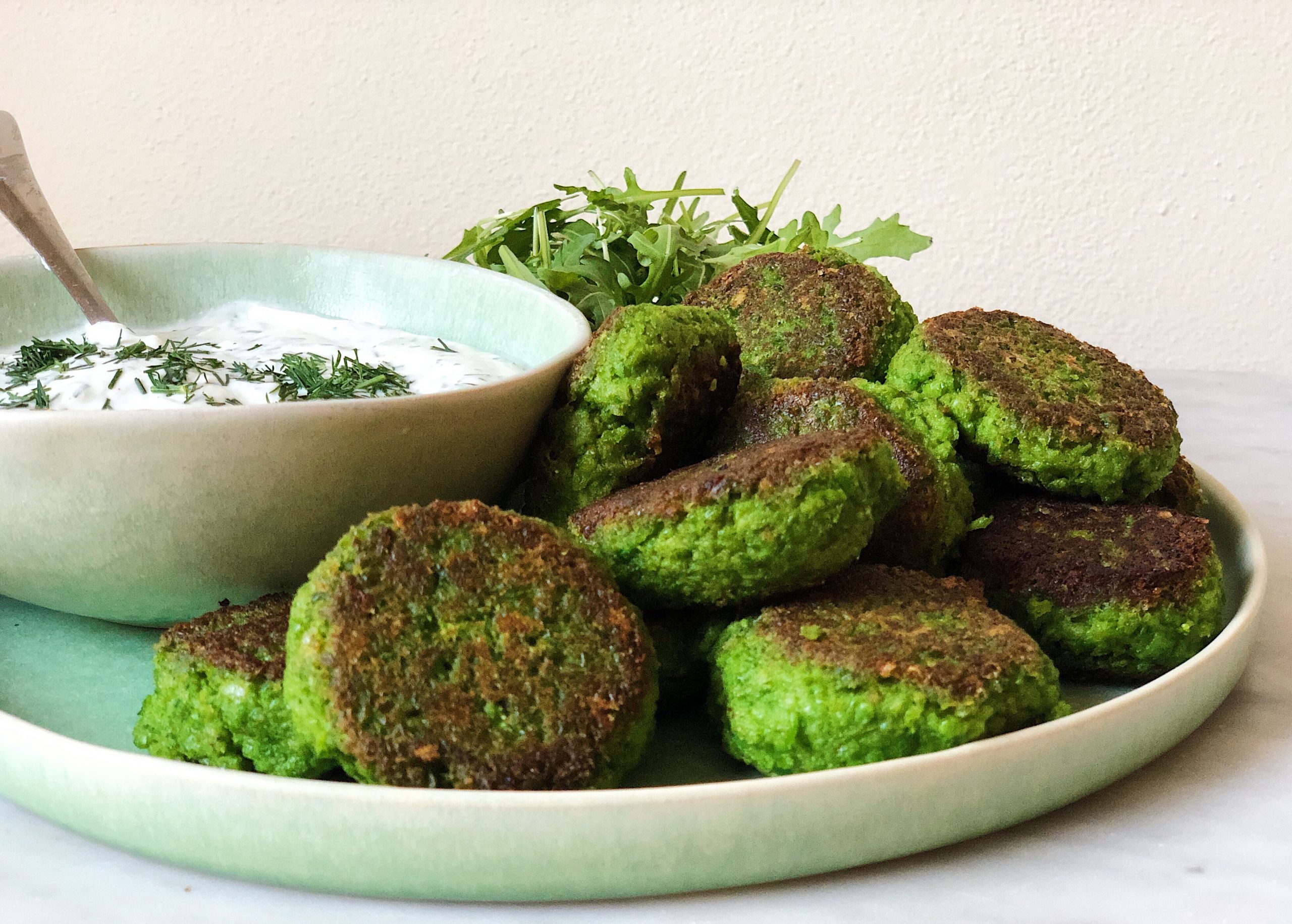 Green pea burgers with a dill and horseradish yoghurt sauce
Season :Spring/ Summer Servings :4 Diet :Vegetarian Time :30-40 minutes Difficulty :Easy
These little green burgers are great with some sweet potato fries and rocket on the side. The sweet pea burgers with parmesan are a great combo with the fresh dill and horseradish yoghurt sauce.
INGREDIENTS
450 gr. of frozen peas
100 gr. of grated parmesan
1-2 tbsp. of flour
Clove of garlic
1 egg
Neutral oil (like sunflower oil)
Dill and horseradisch yoghurt sauce
200 ml. or full-fat yoghurt
2 tbsp. of chopped dill
2-3 tsp. of horseradish paste
Juice of half a lemon
PREPARATION
For the burgers use a hand blender or a food processor to mix defrosted green peas, parmesan, the flour, a chopped garlic clove, an egg and salt and pepper together and make little green balls out of it. The mixture should keep some texture so don't blend until smooth but keep it chunky.
Heat a layer of neutral oil in a frying pan on medium heat and pop the balls in. Flatten them out with a spatula and after a couple of minutes flip to the other side for another 2-3 minutes. When finished, you can keep them warm in an 80C oven while making the next batch.
For the sauce simply mix the yoghurt, horseradish, dill, salt, pepper and lemon juice. Serve them as a snack or as dinner with a salad and sweet potato fries on the side!
ORDER MY EBOOK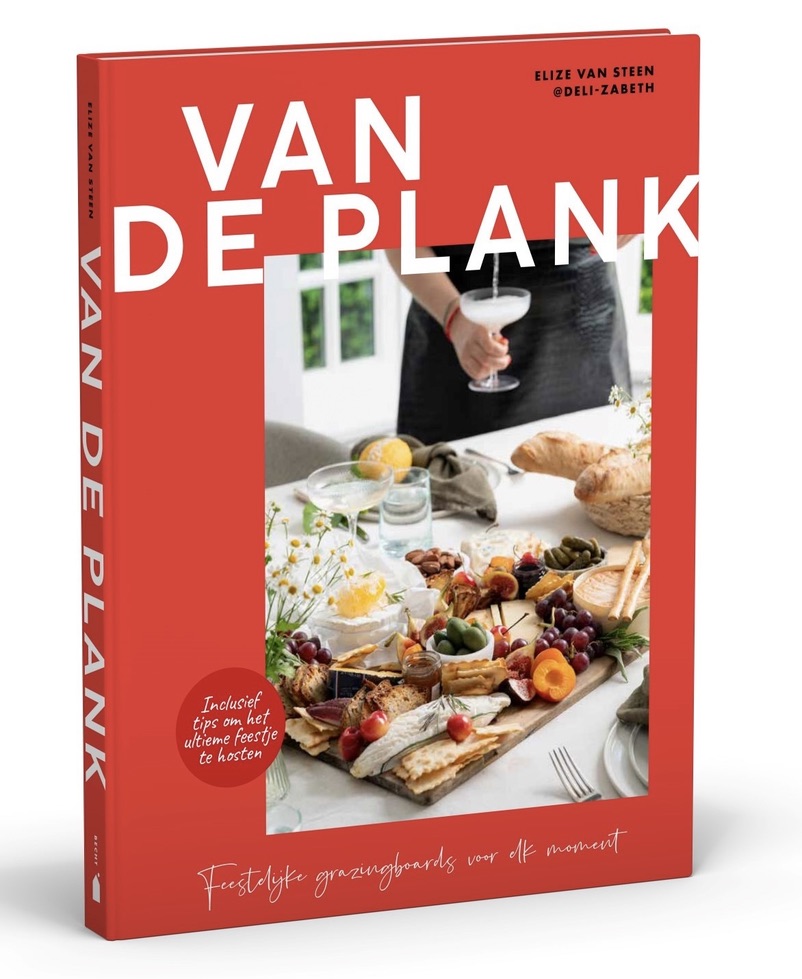 WORK WITH ME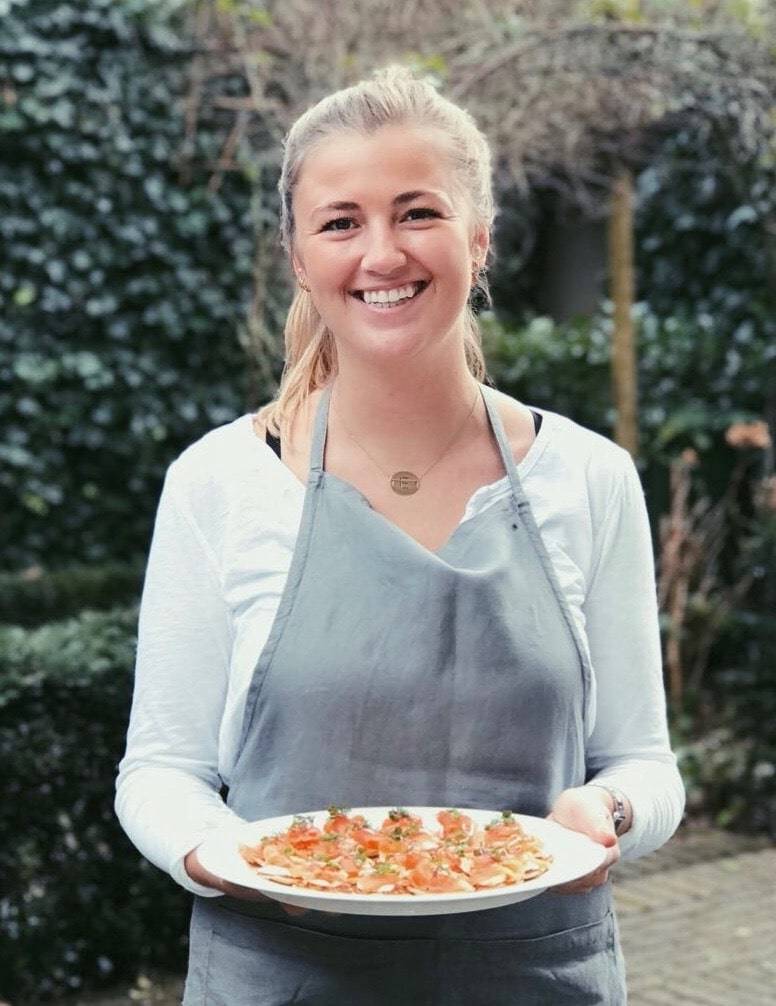 Together, we can create outstanding food experiences. I'm experienced in multiple fields and would love to tell you more about it. Click on the button below to read more about my work and to get in touch!
WORK WITH ME