Recipes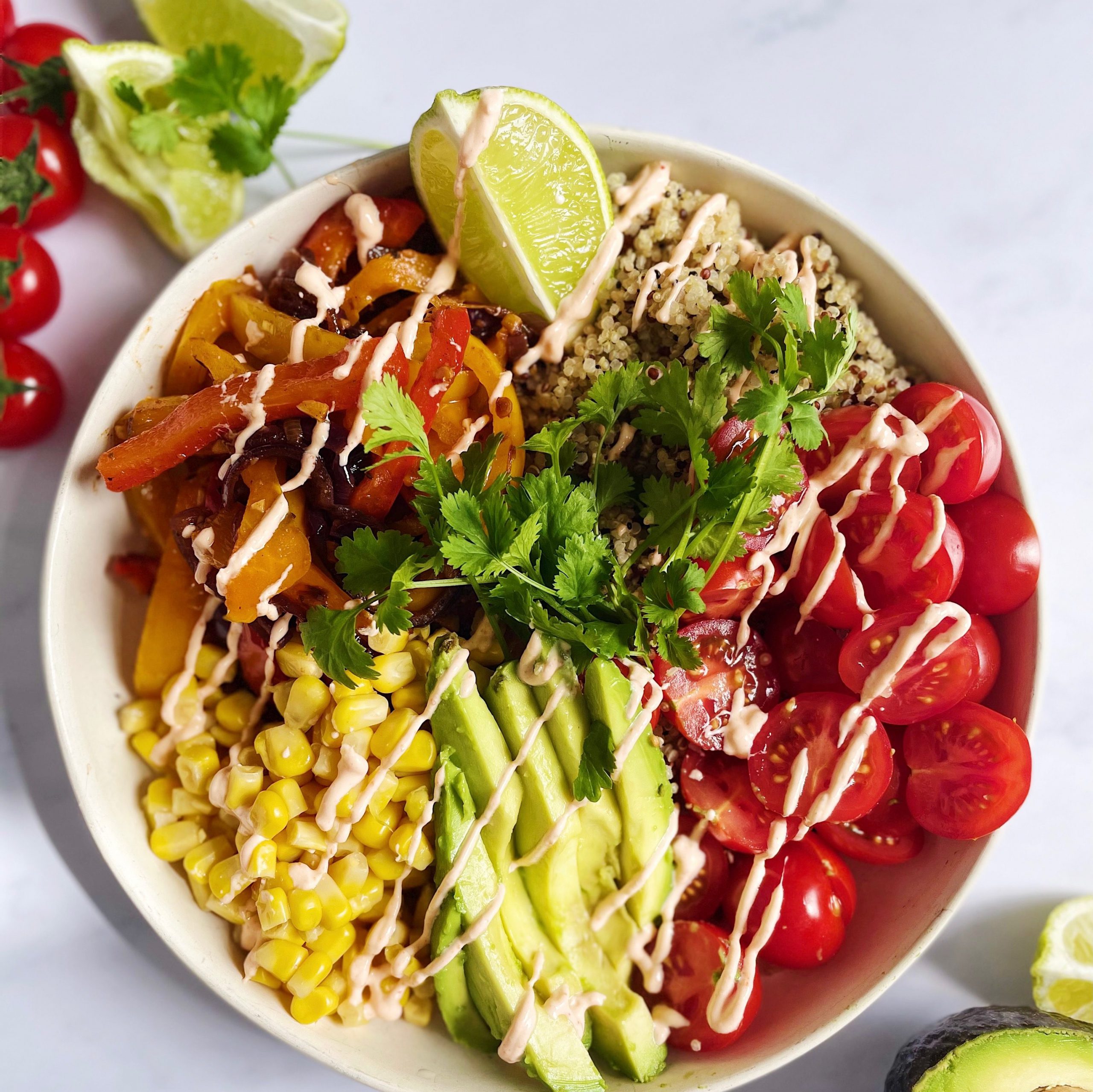 Mexican quinoa salad bowl
Season :All Servings :2 Diet :Vegan, gluten free Time :20 minutes Difficulty :Easy
This salad bowl is quick to prepare, vegan and gluten-free and packed with protein and vegetables!
INGREDIENTS
150 gr. quinoa
½ vegetable stock cube
2 red or orange bell peppers
1 red onion
2 cloves of garlic
1 tsp. cajun seasoning spices
1 tsp. chopped chipotle pepper or ½ tsp. chili flakes
1 avocado
Bunch of coriander
150 gr. corn
250 gr. cherry tomatoes
1 lemon
Salt and pepper
Olive oil
Creamy sriracha lime sauce
125 gr. (vegan) crème fraiche
1/4 lime juice
1 tbsp. sriracha
PREPARATION
Bring the stock to the boil, add the quinoa, cook for 10 minutes and drain.
Meanwhile, cut the red bell peppers into strips and the red onion into halved rings. Heat a splash of olive oil in a frying pan and fry the onion and red bell pepper for 5 minutes on medium heat.
Chop the garlic cloves and add them to the red onion and red bell peppers, together with the Cajun spice, chipotle or chilli flakes and a pinch of salt and pepper and fry for another 5 minutes.
To make the sriracha lime sauce, simply mix all the ingredients together.
Cut the cherry tomatoes in half and the avocado into cubes.
Divide the quinoa between the plates, add a spoonful of the red bell pepper mixture, tomatoes, corn, avocado and the coriander and finish with a drizzle of extra virgin olive oil, lime juice, salt and pepper and the sriracha lime sauce.
ORDER MY EBOOK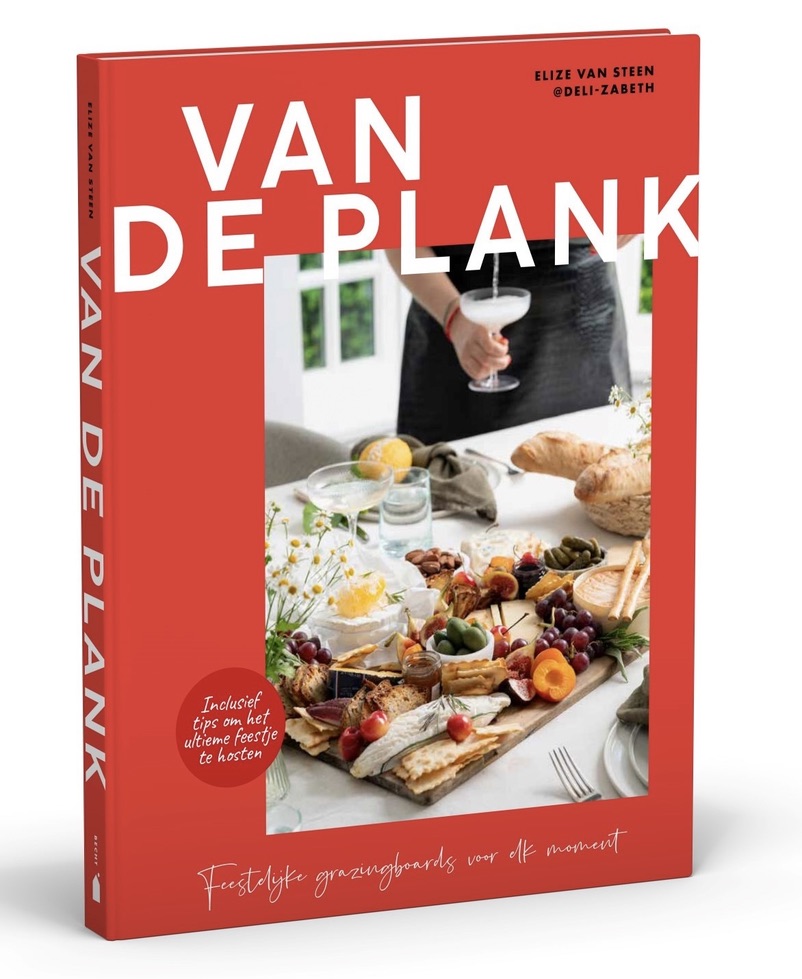 WORK WITH ME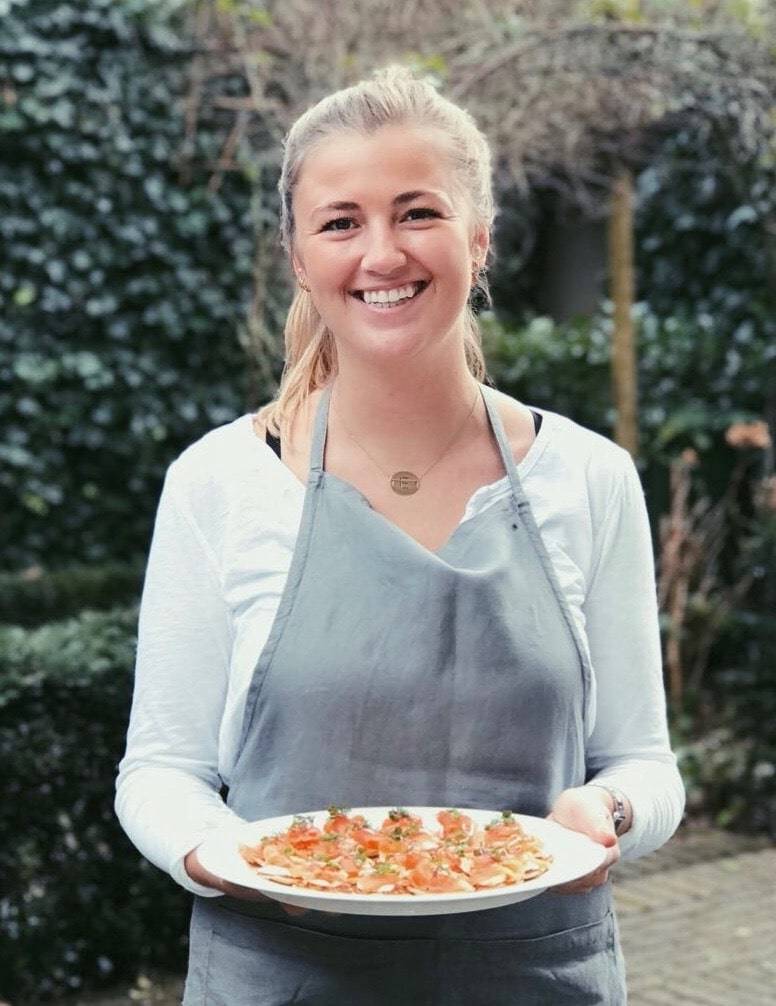 Together, we can create outstanding food experiences. I'm experienced in multiple fields and would love to tell you more about it. Click on the button below to read more about my work and to get in touch!
WORK WITH ME