Recipes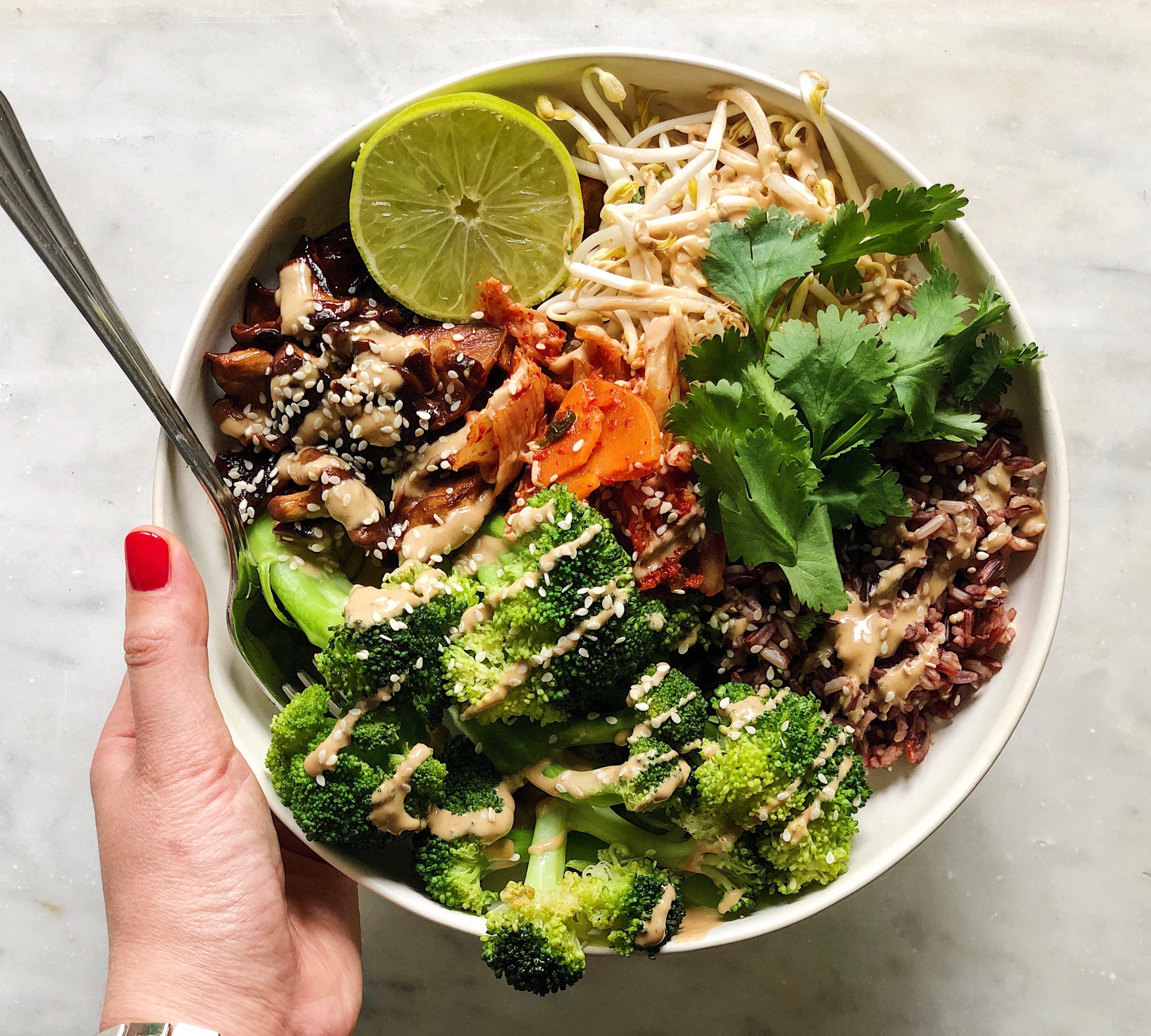 Kimchi, rice and vegetable bowl
Season :All Servings :4 Diet :Vegan, gluten free Time :30 minutes Difficulty :Easy
A delicious and healthy bowl full of vegetables with a creamy lime- miso and tahini dressing.
INGREDIENTS
300 gr. brown rice
1 head of broccoli
4 heaped tbsp. of kimchi
400 gr. Shitake
1 tbsp. of sesame oil
3 tbsp. of soy sauce
1 tbsp. of honey
150 gr. of bean sprouts
Small bunch of coriander
4 tbsp. of sesame seeds
Miso tahini dressing
Juice of half a lime
1 tbsp. of brown miso
3 heaped tbsp. of tahini
PREPARATION
Start by cooking the rice according to the package.
Meanwhile make the dressing by mixing the miso, lime juice and tahini together and mix with a couple of tablespoons of water to make it thinner and creamy. Taste and adjust if necessary by adding more lime, miso, water etc.
Steam the broccoli in a colander over a pan of cooking water for a couple of minutes. Other options are boiling the broccoli for a couple of minutes in salted water or roast in the oven on 220C.
Heat some sesame oil to a frying pan and fry the shitake over a high heat for a couple of minutes, adding the soy sauce and honey for the last minute.
Serve by adding the rice to a bowl with the broccoli and the shitake topped with a tbsp. of kimchi, the bean sprouts, coriander, toasted sesame seeds and drizzled over with the tahini-lime-miso dressing and optional some extra soy sauce.
ORDER MY EBOOK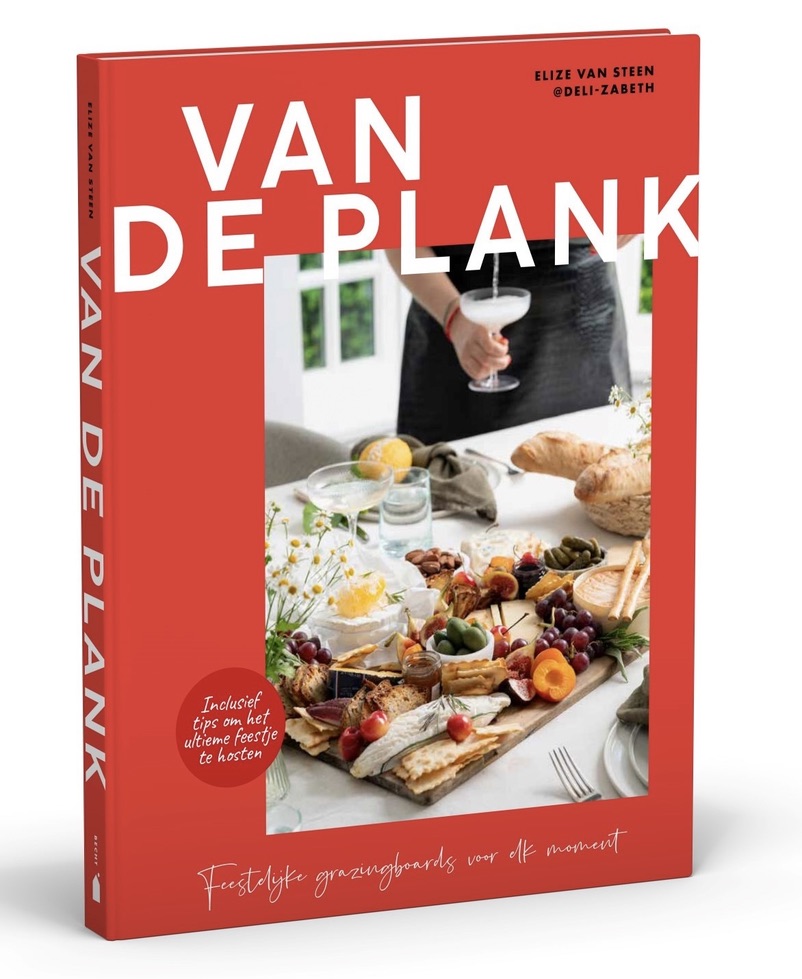 WORK WITH ME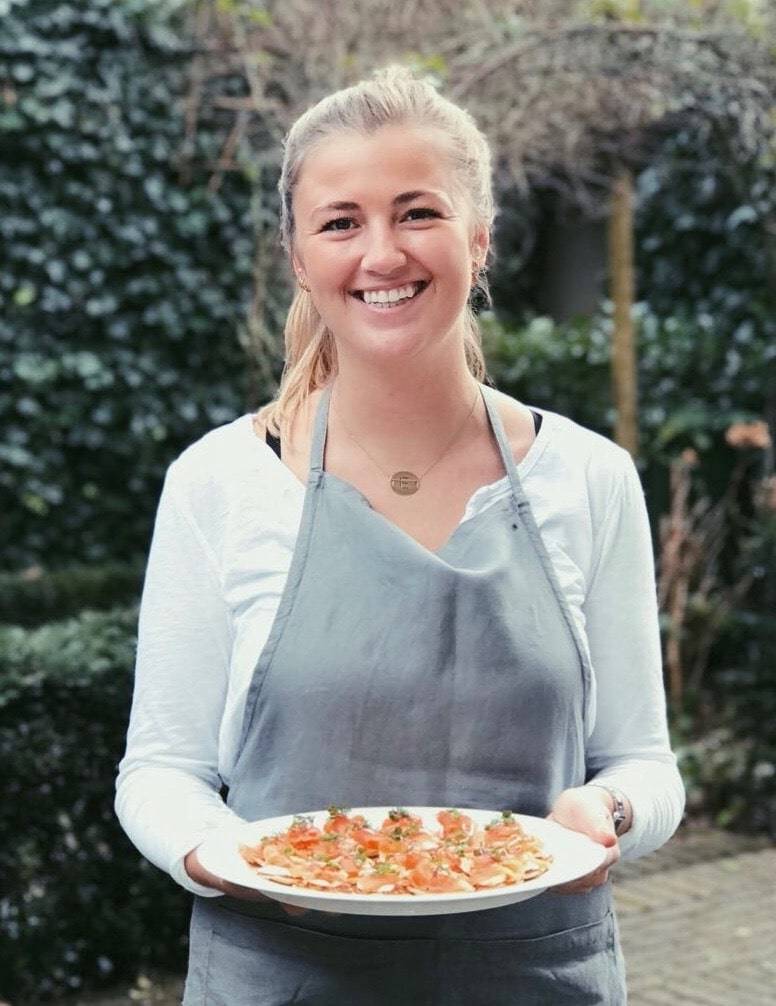 Together, we can create outstanding food experiences. I'm experienced in multiple fields and would love to tell you more about it. Click on the button below to read more about my work and to get in touch!
WORK WITH ME