Recipes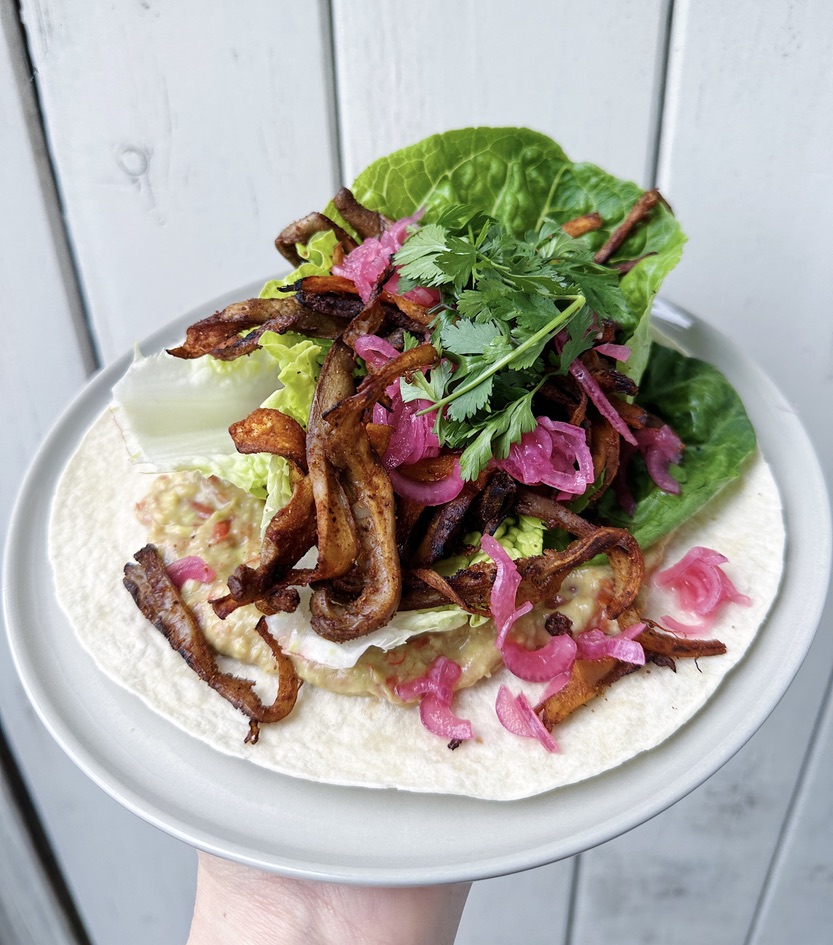 Crispy oyster mushroom tortilla with guacamole and pickled red onion
Season :All Servings :2-3 Diet :Vegan Time :30-40 minutes Difficulty :Easy
These crispy oyster mushroom tortilla's with guacamole and pickled red onion are a  real crowd-pleaser and vegan too!
INGREDIENTS
2 avocado's
1/2 orange
1-2 limes
1/2-1 red chili pepper (seeds removed)
Salt to taste
250 gr. cherry tomatoes
Pickled red onion:
2 limes
1 large red onion
1 tsp. granulated sugar
Pinch of salt
Crispy oyster mushrooms + extra's
450 gr. oyster mushroom
2 tsp. sweet smoked paprika powder
1 tsp. cumin powder
1 tsp. coriander powder
2 tbsp. flour
Large pinch of salt
4-6 small tortillas
Coriander 
Little gem 
PREPARATION
Heat the oven to the highest grill setting.
Cut the red onion into wafer-thin half rings. Add to a bowl with the lime juice, a teaspoon of granulated sugar and a pinch of salt and massage the acid well into the onion. Set aside in the fridge.
Place the red chili pepper and tomatoes on a baking tray and put under the grill for 10 minutes. Let it cool slightly and chop finely.
Use a fork or a hand blender to mash the avocados with the juice of half the orange, lime and a generous pinch of salt. Then add the tomato and red chili pepper.
Cut the little gem into strips or leave the leaves whole, rinse under cold water and drain.
Tear the oyster mushrooms into thin strips. Mix in a large bowl with the spices, flour and salt.
Heat a generous splash of olive oil in a large frying pan and fry the oyster mushrooms in two batches over high heat until tender and crispy (about 5 minutes per batch).
Heat the tortillas in the oven or over the fire.
Serve the tortillas with the guacamole, little gem, crispy oyster mushrooms, pickled red onion and coriander.
ORDER MY EBOOK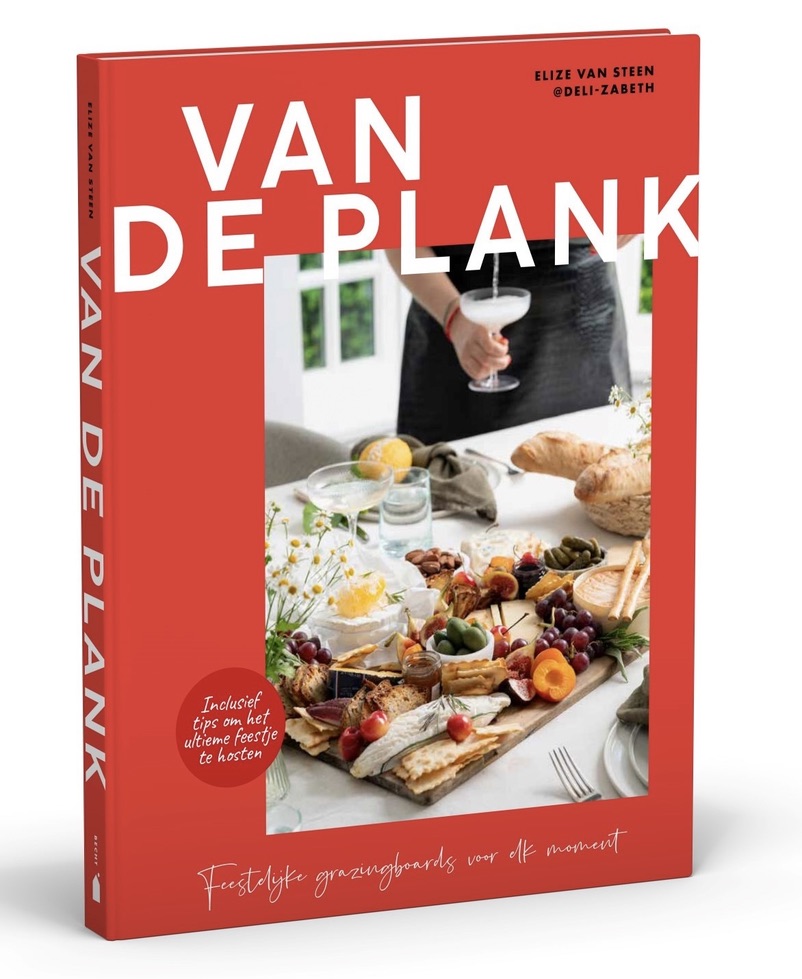 WORK WITH ME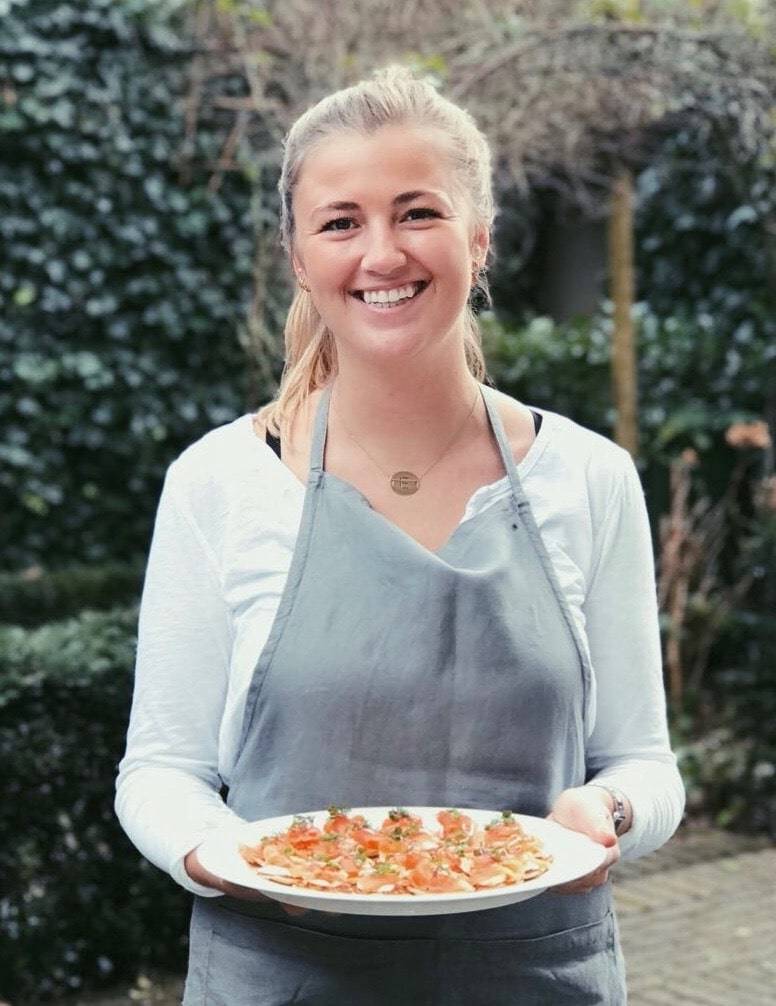 Together, we can create outstanding food experiences. I'm experienced in multiple fields and would love to tell you more about it. Click on the button below to read more about my work and to get in touch!
WORK WITH ME