Recipes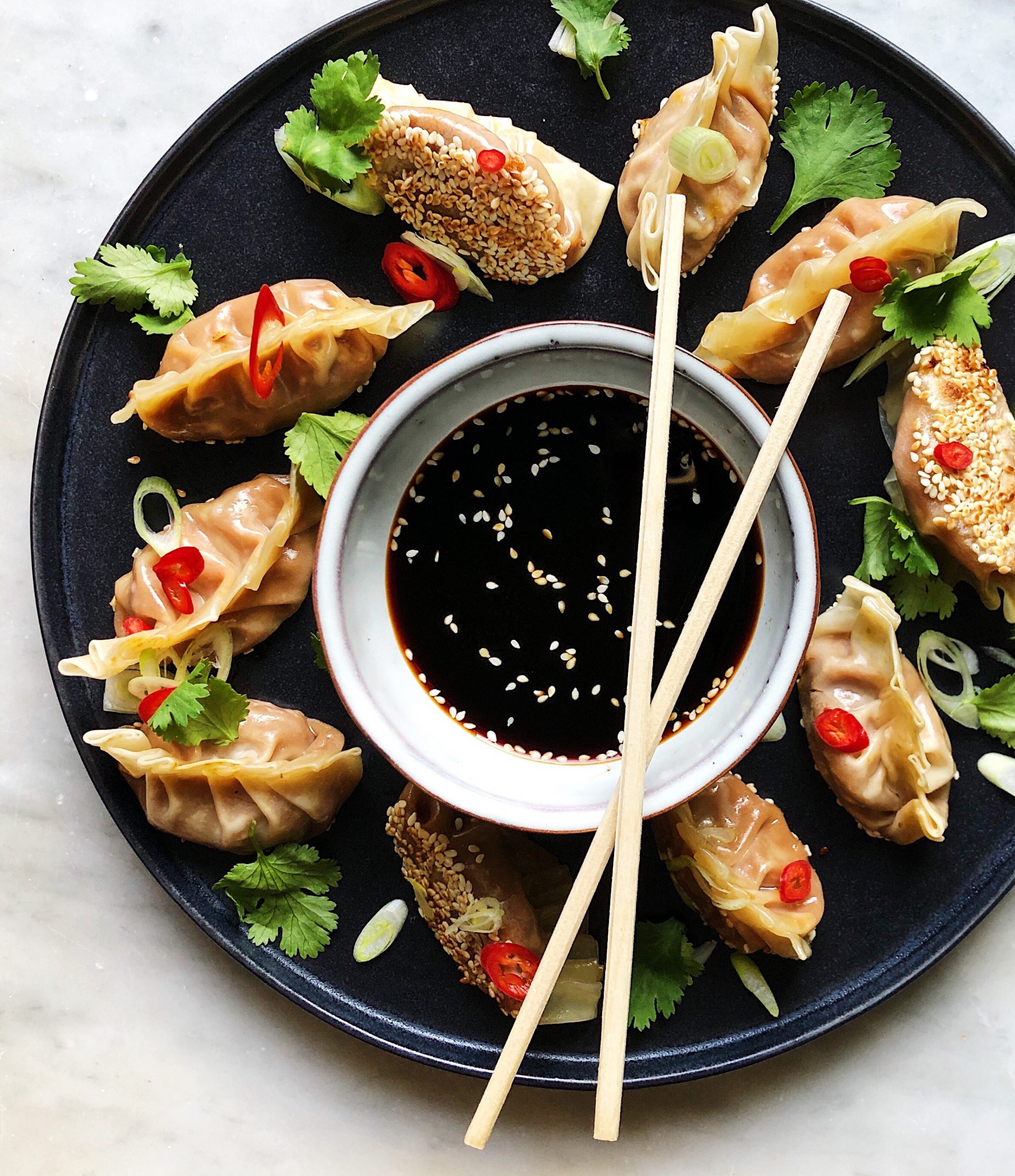 Chili chicken gyoza
Season :All Servings :4 Diet :X Time :45 minutes Difficulty :Medium
Who doesn't like gyoza? They are the perfect appetizer for a dinner party, or eat them in combination with other dishes at an Asian inspired dinner party! Folding gyoza's can be challenging in the beginning but after a few you will get the hang of it, it's just a really fun thing to do.
INGREDIENTS
A package of frozen wonton wrappers
300 gr. of free range minced chicken
3 tbsp. of chili sauce
Handful of chopped coriander stalks
2 cloves of grated garlic
2 finely chopped spring onions
1 deseeded chopped chili pepper
Sesame seeds
Dipping sauce:
100 ml. soy sauce
50 ml. rice vinegar
1 tsp. sesame oil
1 tsp. honey
PREPARATION
For the chicken filling, mix up the chicken mince, chili sauce, garlic, chili pepper, spring onion and coriander stalks and season with a large pinch of salt and pepper.
Fill the centre of a wonton wrapper with a teaspoon of the filling. Wet the edges of the wonton with water and flip it double. Then pinch the edges stepwise together (watch a YouTube video to be sure how). It looks way more difficult than it is!! When ready freeze until needed or go to the next step.
Heat a drizzle of neutral oil in a frying pan together with a splash of water (a couple of tablespoons). Add your frozen gyoza in the pan, put on a lid and steam for about 8 minutes (5 minutes when they are not frozen). Take of the lid, and when the water is evaporated dip the bottom of the gyoza in some sesame seeds and fry until golden and crisp.
Serve immediately with the dipping sauce (soy sauce, sesame oil, rice vinegar and honey).
ORDER MY EBOOK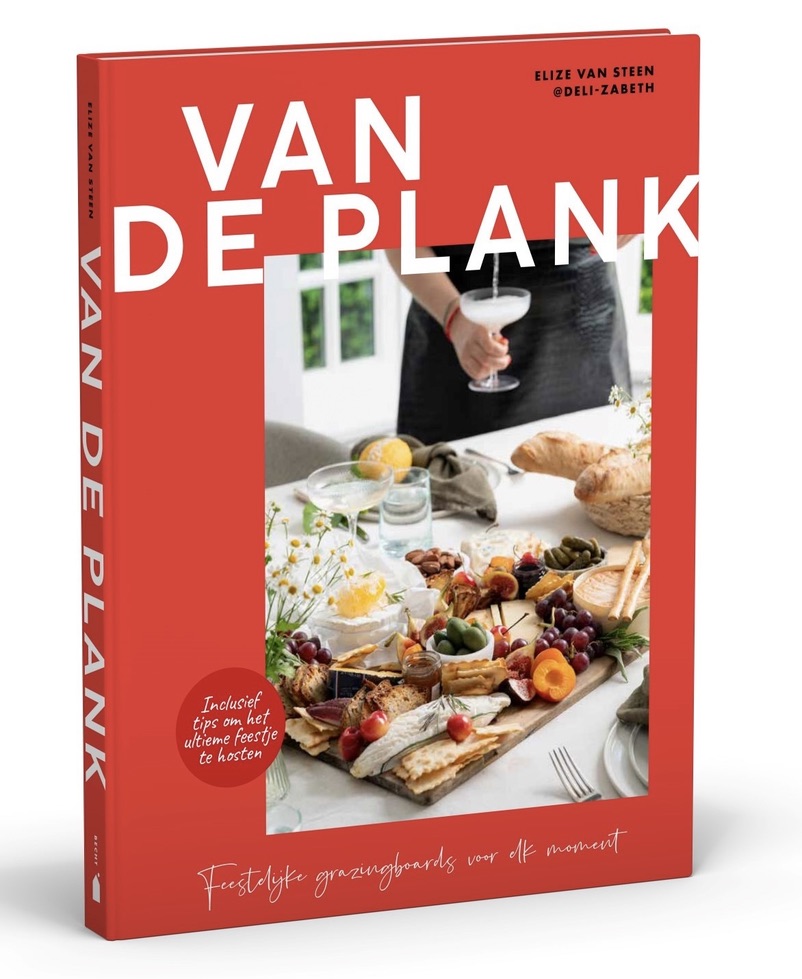 WORK WITH ME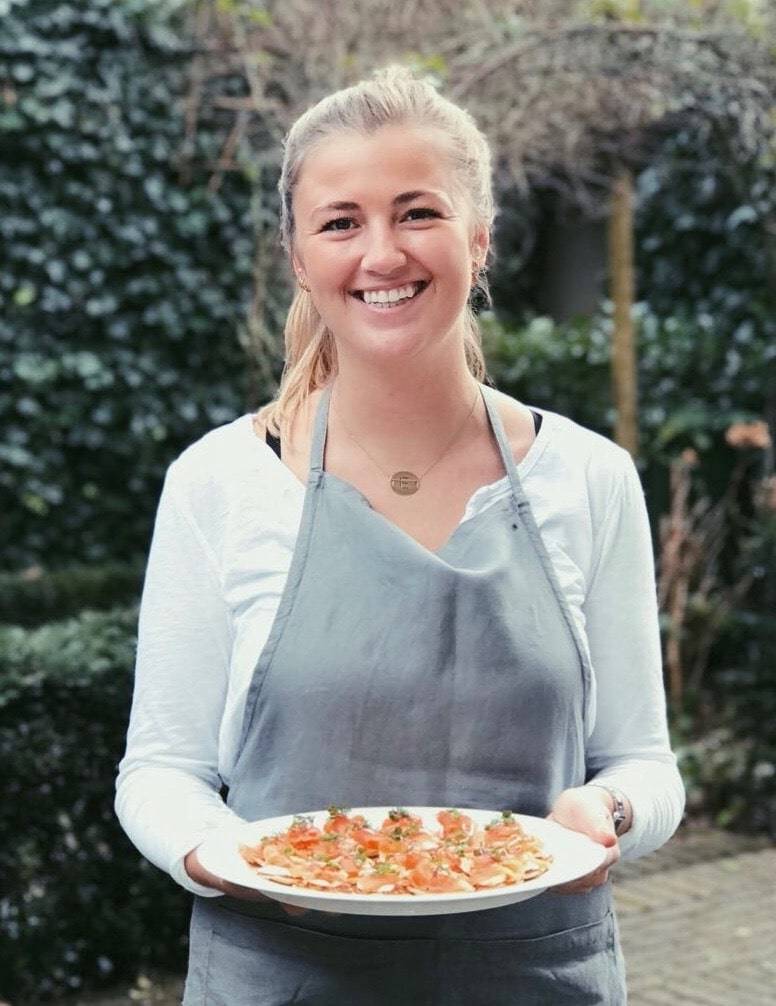 Together, we can create outstanding food experiences. I'm experienced in multiple fields and would love to tell you more about it. Click on the button below to read more about my work and to get in touch!
WORK WITH ME