Recipes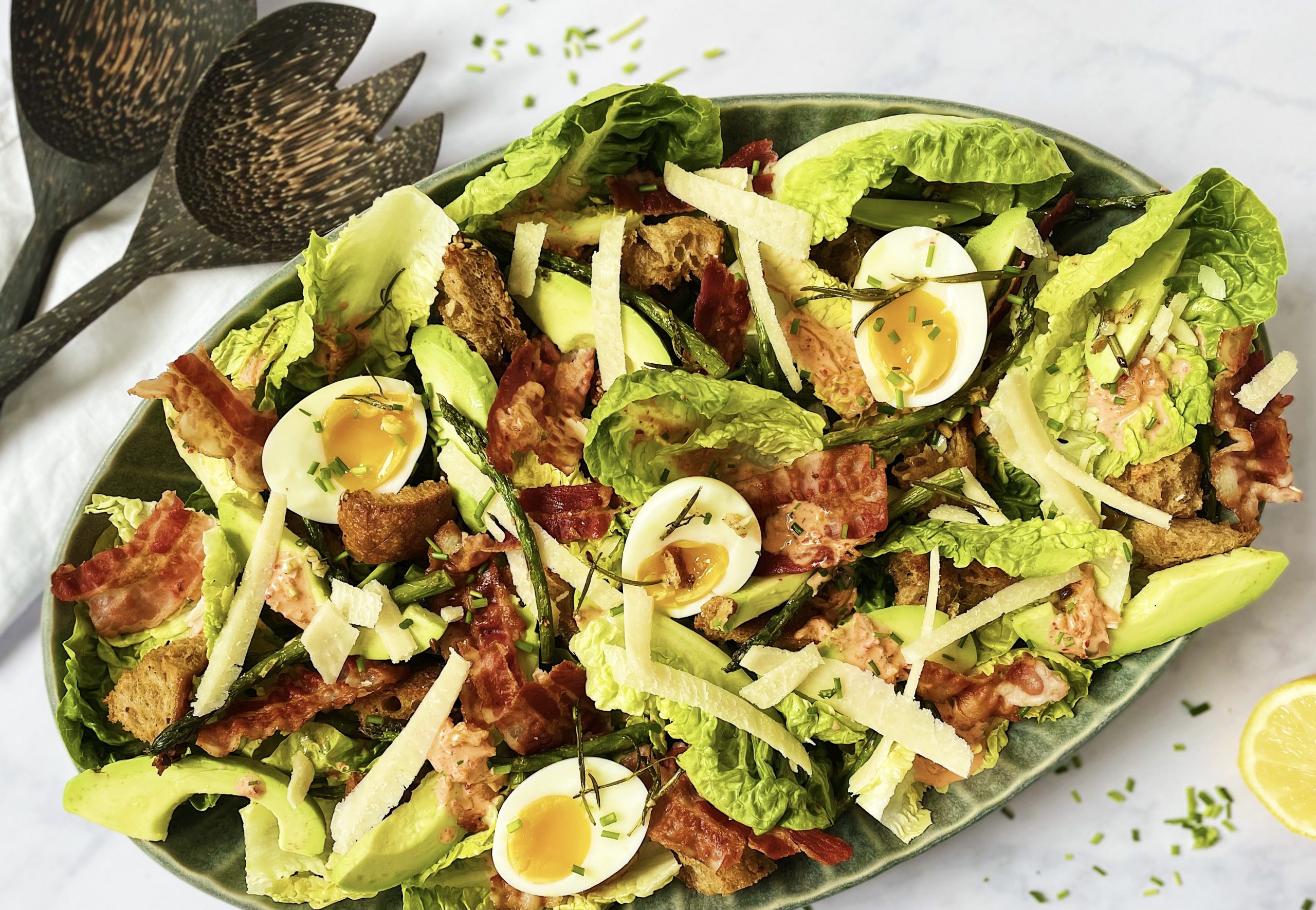 Caesar Salad With Kimchi Dressing
Season :All Servings :2 Diet :X Time :20 minutes Difficulty :Easy
This Caesar salad with kimchi dressing is such a delicious twist on the classic Caesar salad. The kimchi gives the salad an extra punch of flavour. If you're a vegetarian, just leave out the bacon and swap for some sundried tomatoes, crispy fried thinly sliced tempeh or extra croutons.
INGREDIENTS
2 tbsp. kimchi, finely chopped (you can add more if you like!)
2 tbsp. mayonnaise
2 tbsp. yoghurt
Juice of half a lemon
1 tbsp. chopped chives
Salad
100 gr. (sourdough) bread, torn into pieces
100 gr. asparagus tips
1/2 clove of garlic, finely chopped
2 sprigs of rosemary
Olive oil
2 eggs
2 little gem salad
1 Avocado, in slices
6 slices bacon
Parmesan shavings
PREPARATION
Preheat the oven to 200C.
Fry the bacon in a frying pan until crispy.
Add the sourdough bread, asparagus, garlic, rosemary, olive oil, the bacon fat (leftover from frying the bacon earlier), and a pinch of salt and pepper on a bacon tray and give it a good mix. Bake in the oven for about 10 minutes until the bread is crispy.
Meanwhile boil the eggs for about 6-7 minutes. Rinse under cold water, peel and slice in quarters.
Make the kimchi dressing by mixing all the ingredients, the mayonnaise, yoghurt, chopped kimchi, lemon juice and chives together and season with salt and pepper.
Start plating the salad on a big platter. Divide the little gem leaves, avocado and bacon on the platter, top with the asparagus, croutons and egg, drizzle over the kimchi dressing and finish with the parmesan shavings and some extra chopped chives.
YOU MIGHT ALSO LIKE
ORDER MY EBOOK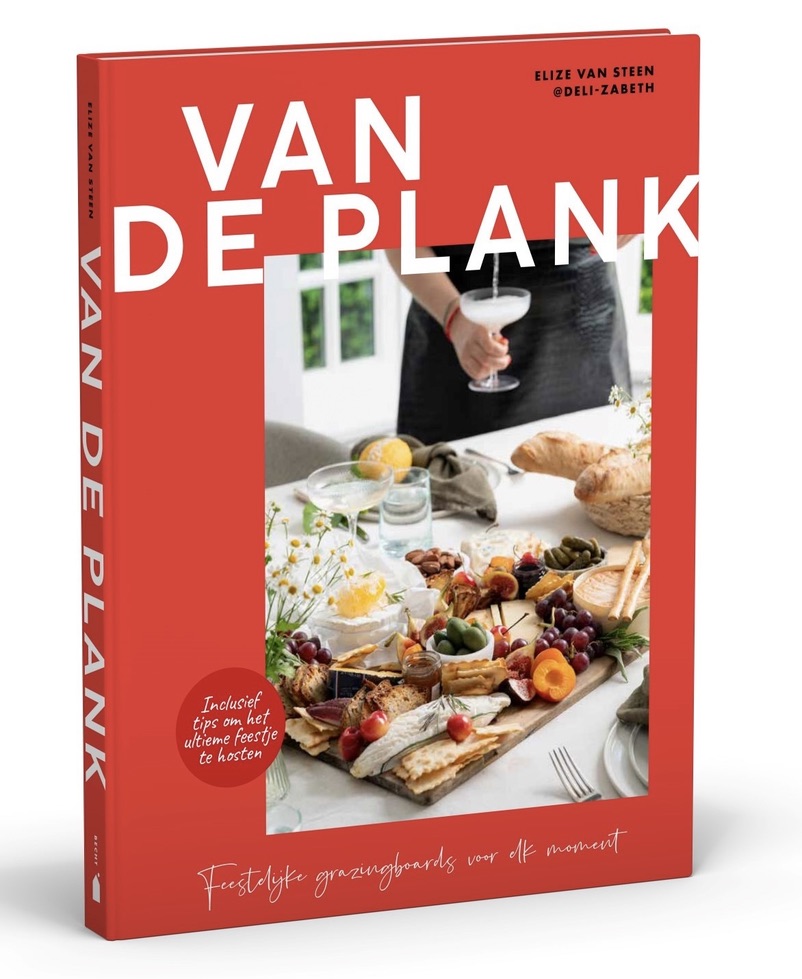 WORK WITH ME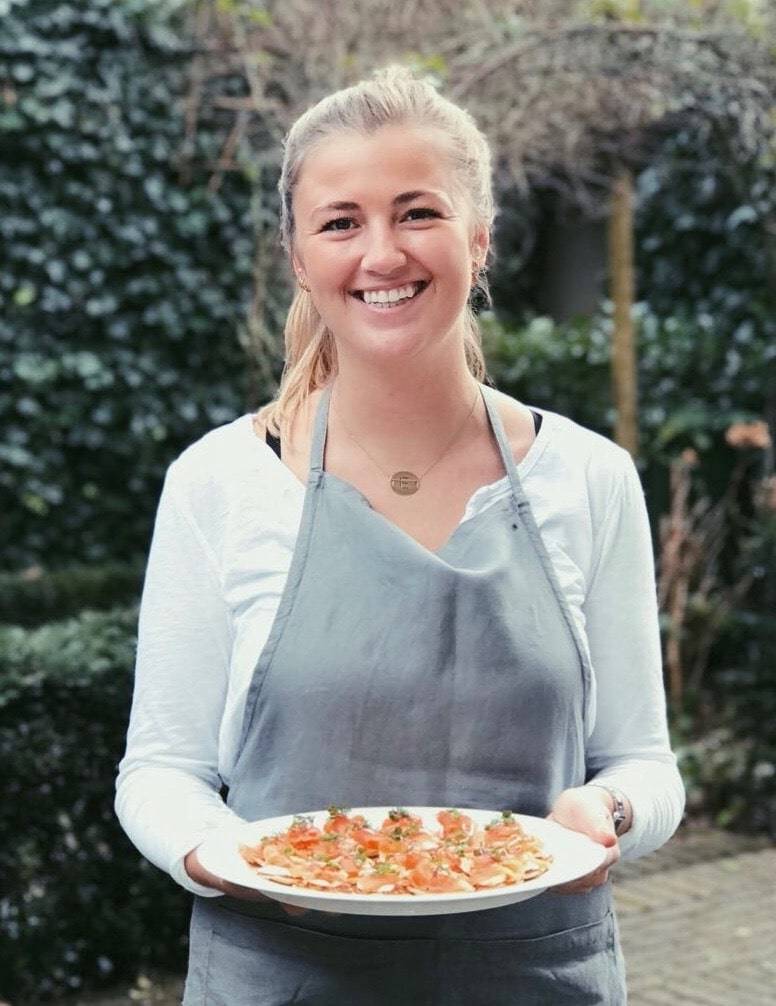 Together, we can create outstanding food experiences. I'm experienced in multiple fields and would love to tell you more about it. Click on the button below to read more about my work and to get in touch!
WORK WITH ME