Recipes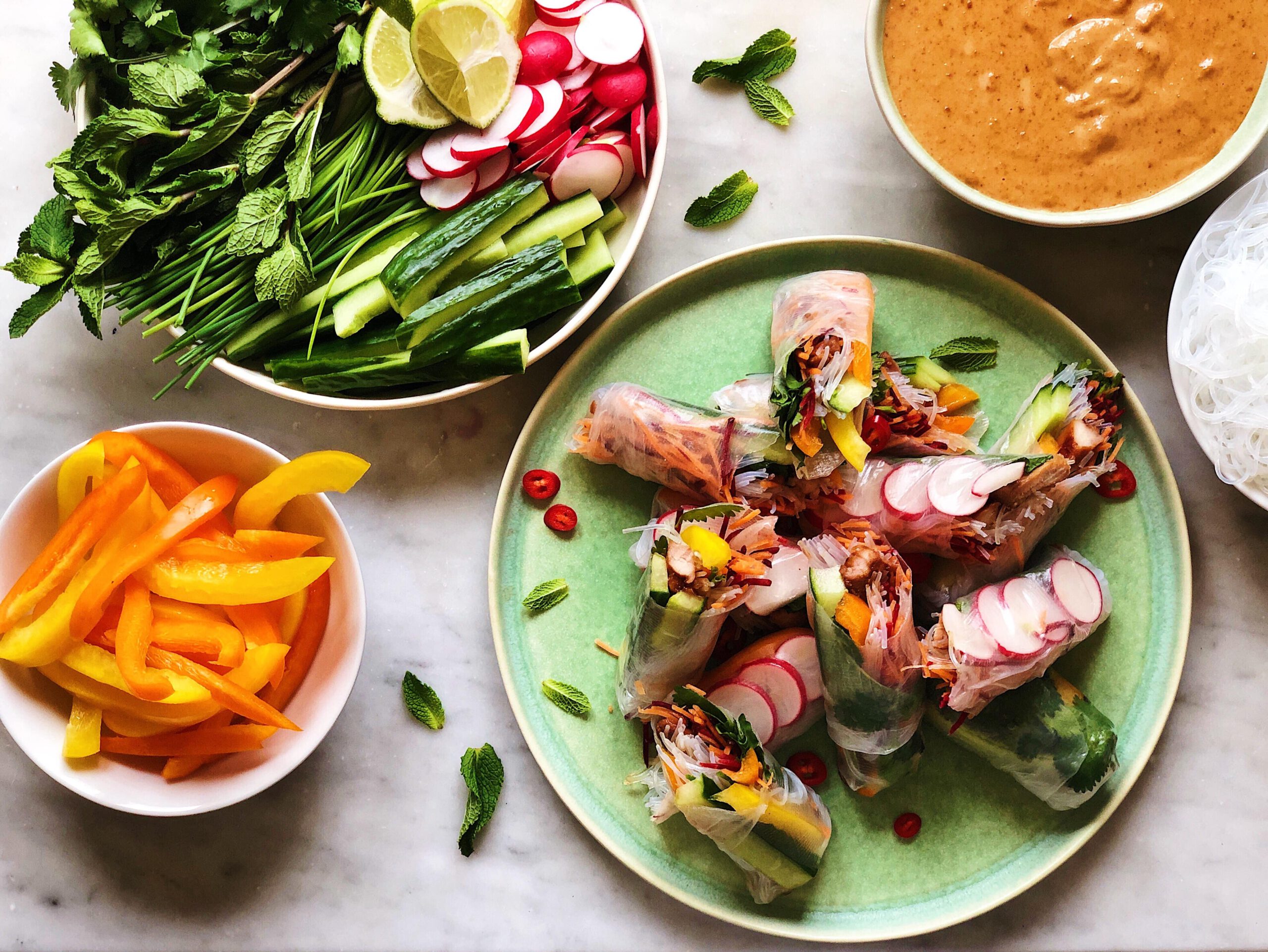 Vietnamese spring rolls
Season :Spring/ Summer Servings :4 Diet :Gluten free Time :50 minutes (plus optional marinating time for a couple of hours) Difficulty :Medium
This is one of my favourite Spring/ Summer dishes! Fresh, healthy, delicious and fun to make and everyone can customize their own. Place all your fillings in bowls on a table and start rolling! Dip in the peanut sauce or use the Kewpie roasted sesame dressing (store bought dressing).
INGREDIENTS
300 gr. chicken thighs
3 tbsp. soy sauce
2 tbsp. of ginger finely chopped
2 cloves of garlic finely chopped
½ chili pepper finely chopped
1 tsp. honey
1 tsp. sesame oil
Sunflower oil
Peanut sauce
6 heaped tbsp. of peanut butter
1 lime
2 tbsp. of soy sauce
Thumb size piece of grated ginger
Half a chili pepper with seeds finely chopped
2 cloves of garlic finely chopped
Bunch of coriander stalks
1 stalk of lemongrass finely chopped
Sesame oil
Optional fillings
Rice paper rolls (a must)
Mung bean or rice noodles
Orange and yellow bell pepper strips
Cucumber strips
Grated carrot
Grated beetroot
Thinly sliced radish
Mint
Thai basil
Coriander
Chives
Thinly sliced spring onion
PREPARATION
Slice the chicken in thin strips. Marinate it in the above ingredients (except the sunflower oil) preferably for a couple of hours or use immediately if you don't have enough time. Heat up some sunflower oil and fry for a couple of minutes over a high heat until cooked and crispy.
Next, make the peanut sauce. Start by finely chopping the lemon grass, chili pepper, garlic, coriander stalks and ginger or pulse everything in a food processor until fine.
Heat some sesame oil in a frying pan and sauté the above ingredients for about 5 minutes.
Add the sautéed ingredients to a food processor or a hand blender with the peanut butter, soy sauce and lime juice and blitz together, slowly adding about ¼ to ½ a glass of water to make it thinner until you have a thick sauce consistency.
Prepare all the optional fillings.
Put everything on your dining table including a bowl of warm water. Dip the rice paper rolls in the water and fill with all your favourite ingredients.
ORDER MY EBOOK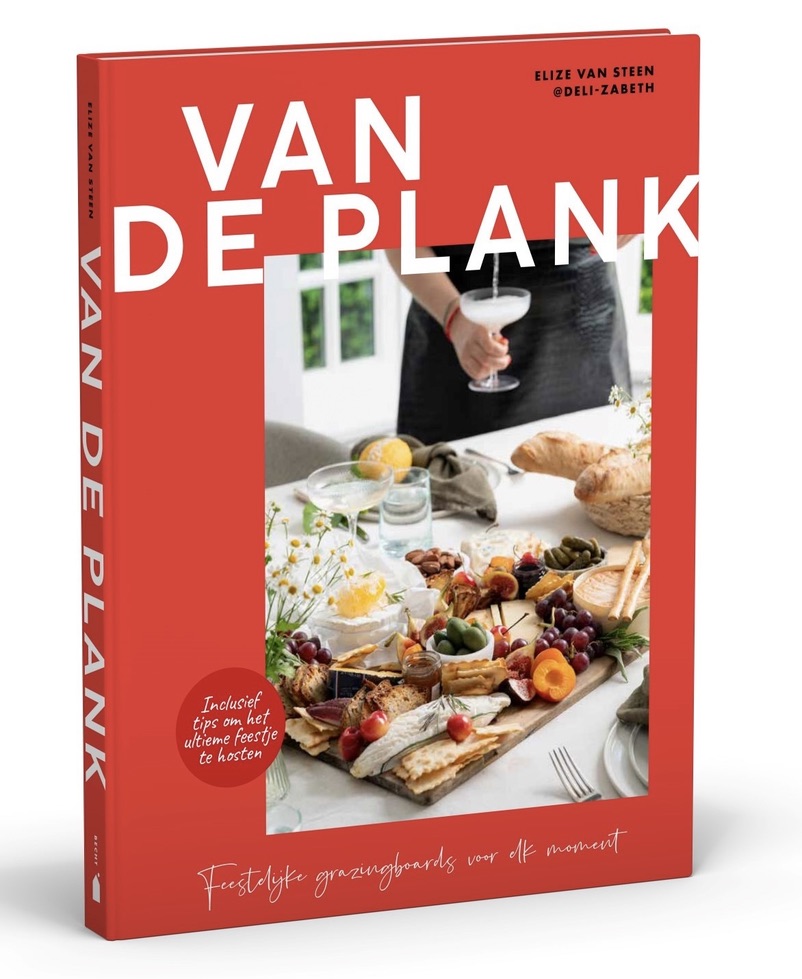 WORK WITH ME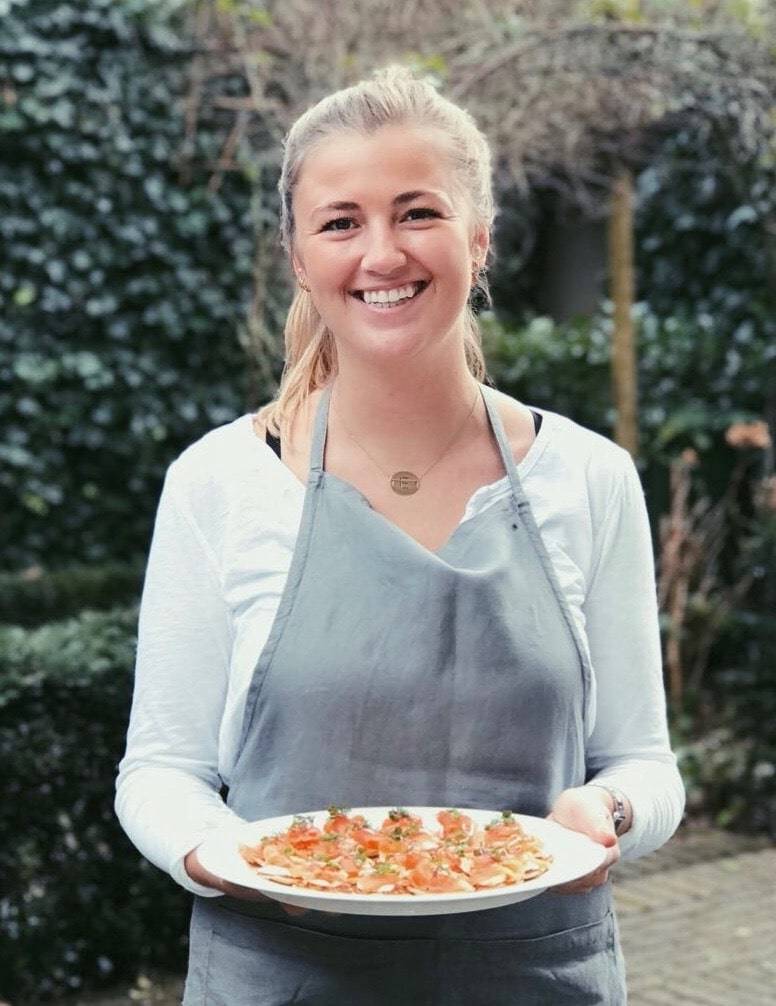 Together, we can create outstanding food experiences. I'm experienced in multiple fields and would love to tell you more about it. Click on the button below to read more about my work and to get in touch!
WORK WITH ME