Recipes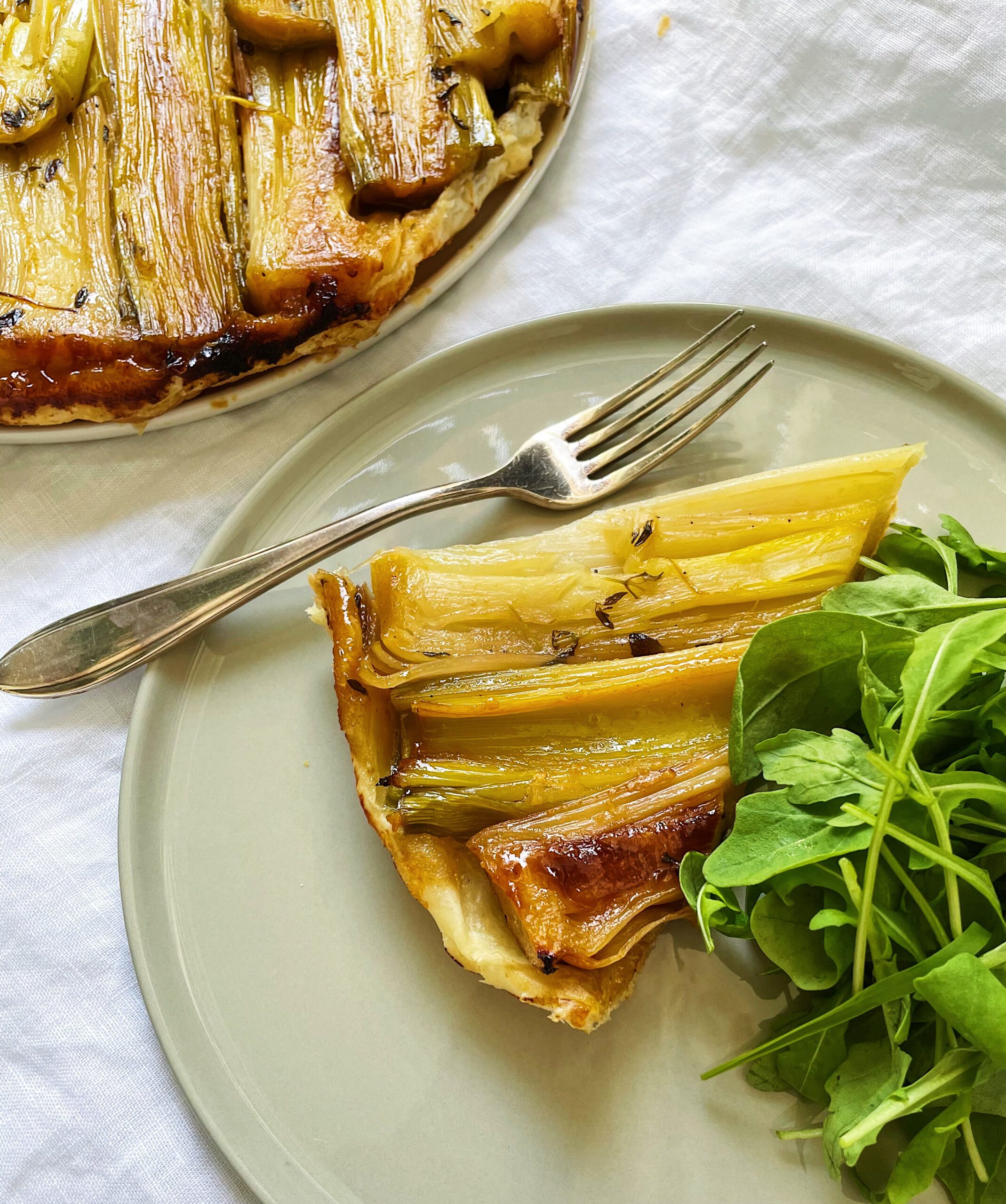 Umami leek tarte tatin
Season :All Servings :4 Diet :Vegetarian Time :60 minuten (oventime included) Difficulty :Medium
This umami leek tarte tatin is the follow-up to my tomato tarte tatin, which you all have made often by now! Serve optionally with a burrata and a green salad with mustard vinaigrette on the side. Umami is a Japanese word that means 'savory'. It is one of the five basic tastes, along with sweet, salty, sour and bitter. In this recipe I'm using miso paste, parmesan and baked leeks which are all also umami products! Other examples of umami products are ripe tomatoes, anchovy, soy sauce, olives, gochujang paste, soy sauce and kombu.
INGREDIENTS
1 roll of puff pastry
6 leeks
1 tbsp. thyme
25 gr. butter
1 tbsp. granulated sugar
1 tbsp. white miso paste
Squeeze of lemon juice
40 gr. grated parmesan cheese
Maldon sea salt and pepper
Dash of olive oil
PREPARATION
Preheat the oven to 190 degrees.
Cut off the green tough top and a tip of the bottom of the leek and cut in half lengthwise, wash the leek well so that all the soil is removed.
Grease a baking tray with a drop of olive oil and lay the leeks flat side down. Sprinkle with a little olive oil and a pinch of salt and pepper and place in the oven for 20 minutes.
Meanwhile, heat the sugar and a squeeze of lemon juice in an ovenproof frying pan until the sugar has melted and the mixture is boiling. Mix the miso with two tablespoons of hot water into a paste and add to the pan along with the butter, turn the heat down low and mix until the butter has melted. Add the thyme and turn off the heat.
Spread the sautéed leeks over the miso-butter mixture in the pan, cutting in half if necessary so that the whole bottom of the pan is covered. Sprinkle the parmesan over the leeks.
Cut the puff pastry into rounds the size of the frying pan and prick holes all over it with a fork. Drape the puff pastry over the leeks and press the sides inwards.
Bake the tarte tatin for 25/30 minutes until the dough is golden brown. Leave to rest for a minute and then turn the pan over onto a board. Leave the tart to cool for 5 minutes and serve with a green salad.
ORDER MY EBOOK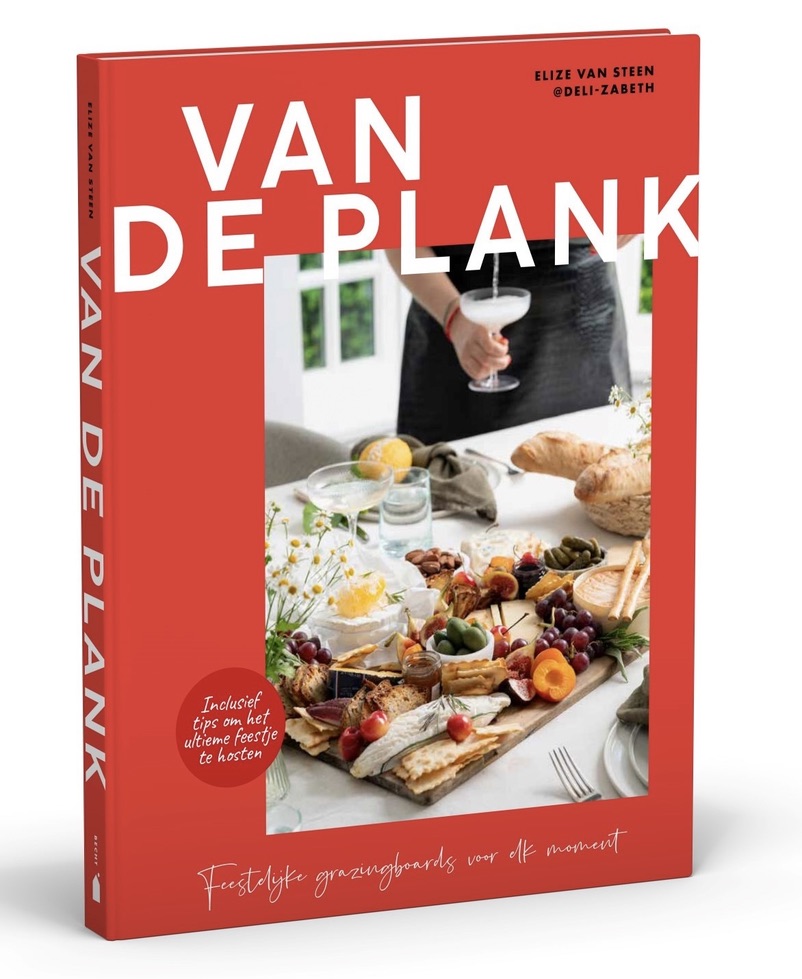 WORK WITH ME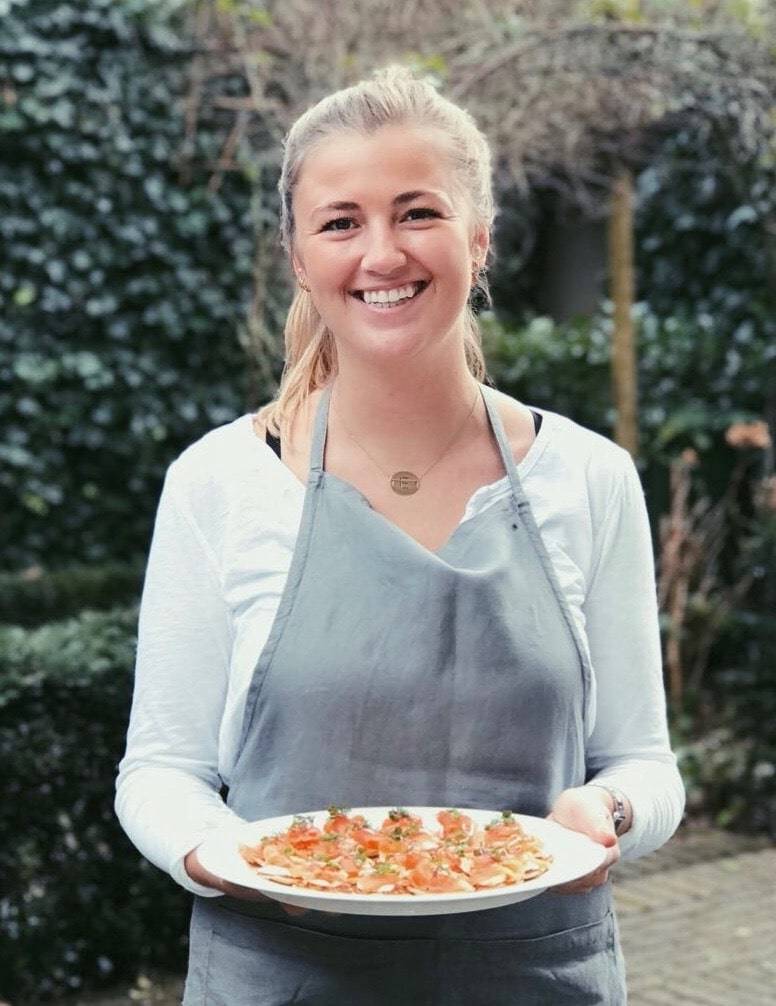 Together, we can create outstanding food experiences. I'm experienced in multiple fields and would love to tell you more about it. Click on the button below to read more about my work and to get in touch!
WORK WITH ME