Recipes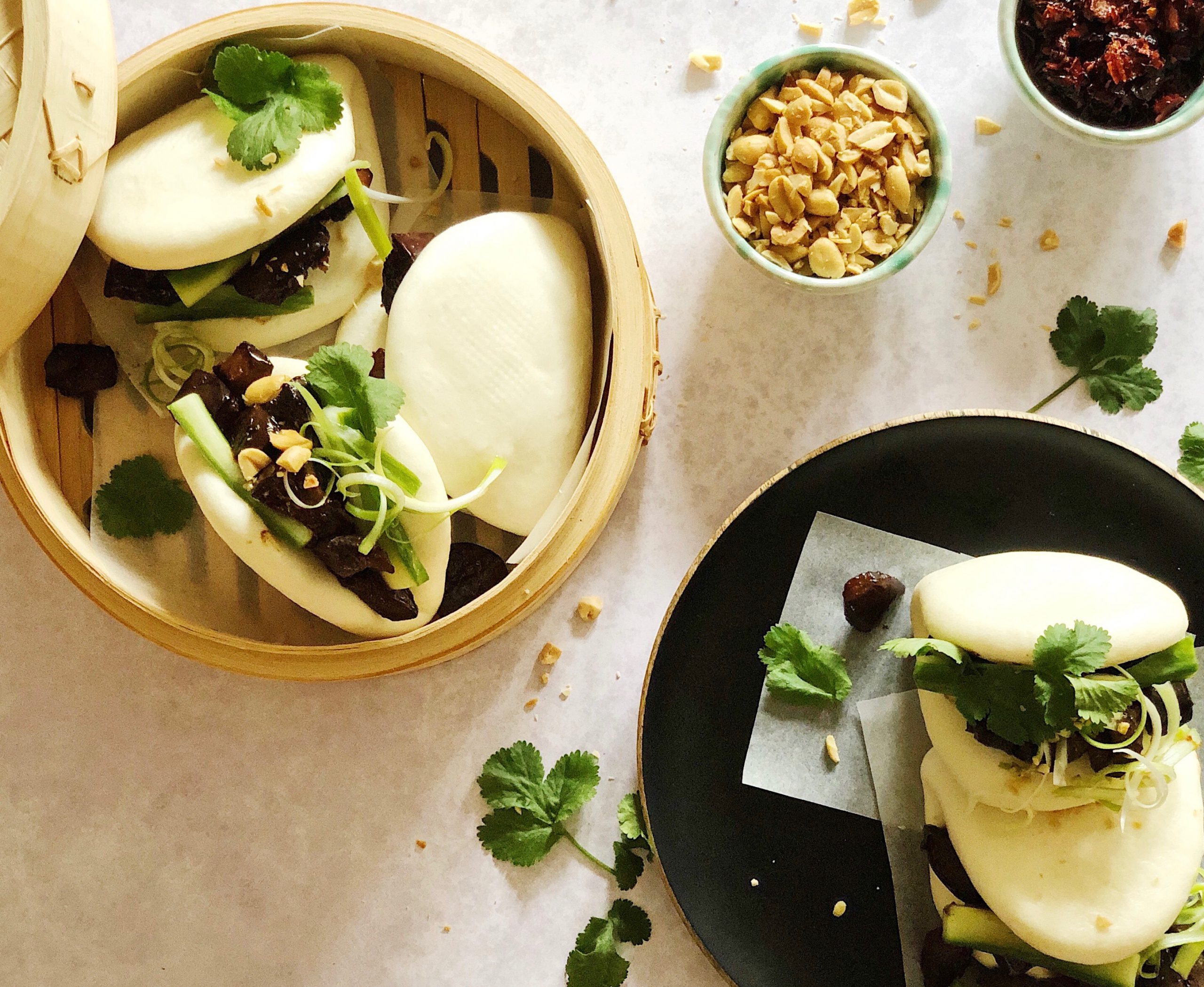 Sticky five spice and hoisin aubergine bao buns
Season :All Servings :2-3 Diet :Vegetarian Time :40 minutes Difficulty :Easy
This is such a versatile vegetarian recipe, everyone will love it! It's easy to make but looks very impressive when serving to your guests. You can also serve the sticky aubergine with a Chinese pancake or with a rice bowl instead of the bao buns.
INGREDIENTS
2 aubergines
Tsp. grated ginger
2 tbsp. soy sauce
1 tbsp. honey
1 tsp. Chinese 5 spice powder
Pinch of chili flakes
2 heaped tbsp. hoisin sauce
1 cucumber
3 spring onions
Salted peanuts
Bunch of coriander
6-9 Bao buns
PREPARATION
Mix the ginger, soy sauce, honey, Chinese 5 spice and chili flakes together, to prepare the marinade for the aubergines.
Chop the aubergine in bitesize pieces and drizzle over the marinade, toss together and make sure all pieces are coated.
Next step is to prepare all the sides, chop the cucumber in small sticks, finely slice the spring onions and roughly chop the salted peanuts and coriander. Tip: Rinse the spring onions under some cold water to get rid of its rawness.
Heat a generous drizzle of neutral oil (like sunflower) in a frying pan and add the aubergines. Fry the aubergines on a medium high heat until cooked, add the hoisin sauce and fry for another minute or two until all the aubergine pieces are coated and sticky.
There are a couple of options to steam the bao buns. The best way to do it is to use a steamer basket (which are really inexpensive to buy) and layer it with grease proof baking paper to prevent the bao buns from sticking to the bottom. Place the steamer basket over a pan with simmering water and steam the buns for about 8 minutes until hot and fluffy. If you don't have a steamer basket at home, bring a larger sauce pan with a layer of water to the boil. Place a bowl in the water and a plate with grease proof baking paper on top, place the buns onto the paper, cover the pan with a lid and steam for about 8 minutes as well.
Place the aubergine, bao buns, the hoisin sauce (the more sauce the better) and all your condiments on the table and dinner is ready to be served!
YOU MIGHT ALSO LIKE
ORDER MY EBOOK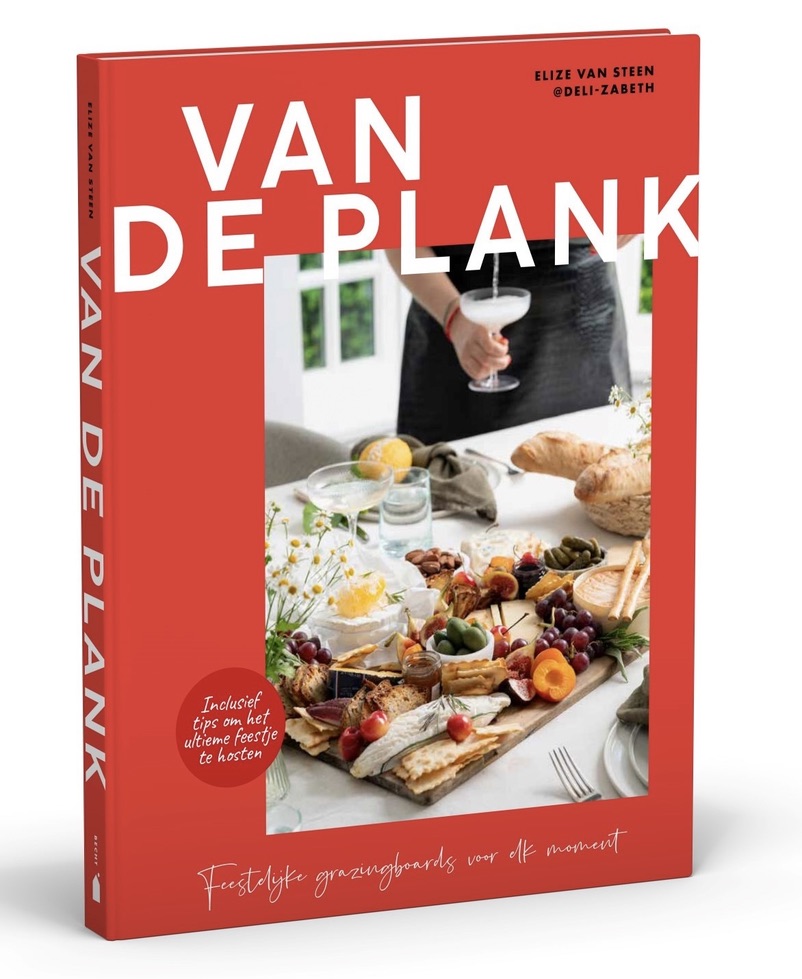 WORK WITH ME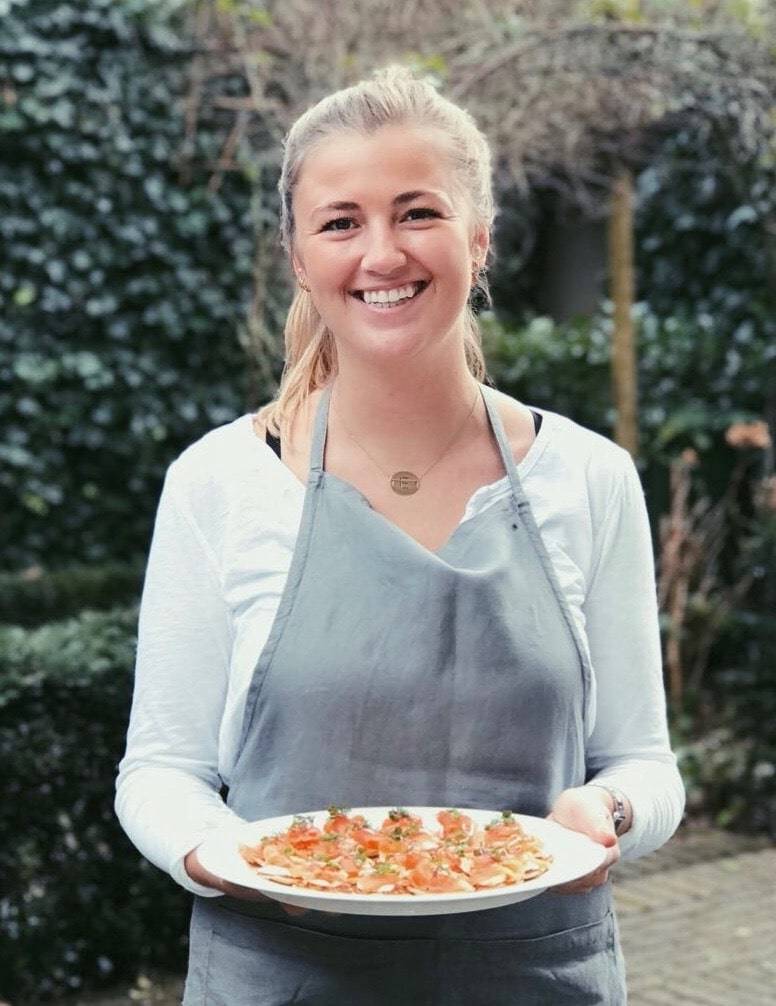 Together, we can create outstanding food experiences. I'm experienced in multiple fields and would love to tell you more about it. Click on the button below to read more about my work and to get in touch!
WORK WITH ME