Recipes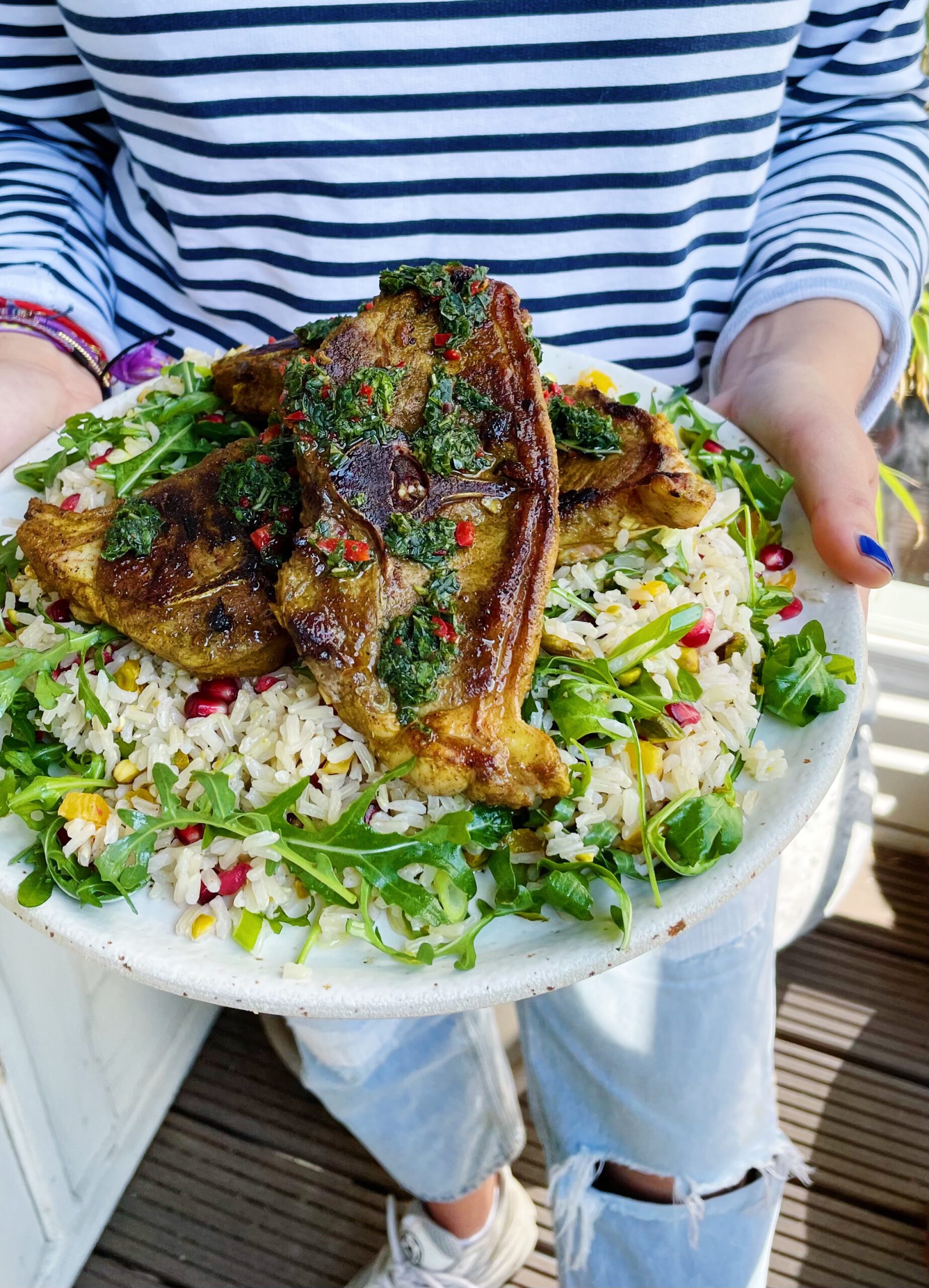 Spiced lamb chops with jewelled rice and chili-mint sauce
Season :Spring/ summer Servings :4 Diet :G Time :50 minutes Difficulty :Medium
This colourful summer dish will be your new family favourite! You can marinate the lamb chops a day in advance to give it maximum flavour.
INGREDIENTS
1 kg. lamb chops
2 tsp. cumin powder
1 tsp. turmeric powder
1 tsp. coriander powder
1/2 tsp. cinnamon
4 tbsp. olive oil
salt and pepper
jewelled rice
300 gr. basmati or jasmin rice
100 gr. pomegranate seeds
8 dried apricots
4 spring onions
2 handfuls of pistachio's
100 gr. rocket
chili-mint sauce
30 gr. mint
1 chilli pepper (deseeded)
1/2 a lemon
8 tbsp. extra virgin olive oil
Salt and pepper
PREPARATION
Add the lamb chops to a bowl with the rest of the ingredients and mix together. Let it marinate for 30 minutes to 24 hours.
Cook the rice according to the package and let it cool to room temperature. finely slice the spring onions and roughly chop the apricatos and pistachio's.
Add the spring onions, apricots, pistachio's, rocket, pomegranate seeds, a drizzle of olive oil and a pinch of salt and pepper to the rice and mix together.
For the chili-mint sauce, finely chop the mint and chili pepper and mix with the juice of half a lemon, the olive oil and a pinch of salt and pepper. Taste and adjust seasoning if necessary.
Preheat a griddle pan or the bbq until hot. Sear the lamb chops on both sides for about 2.5 minutes. Let it rest for at least 5 minutes and serve on top of the jewelled rice with the chili-mint sauce.
Recipe Video :
ORDER MY EBOOK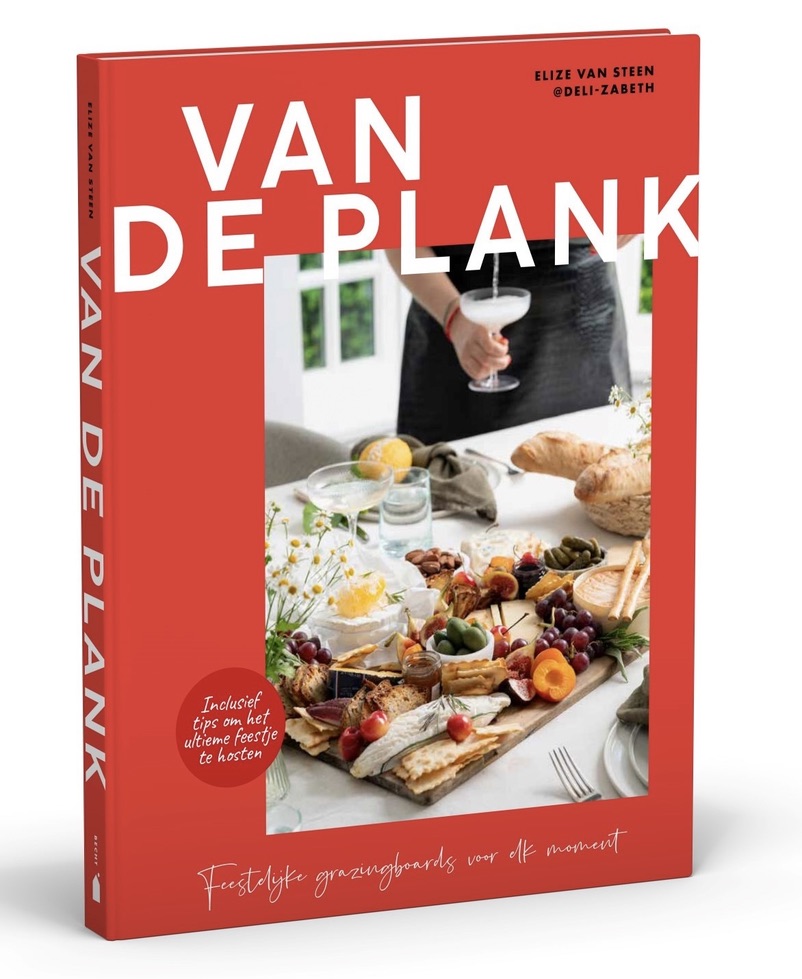 WORK WITH ME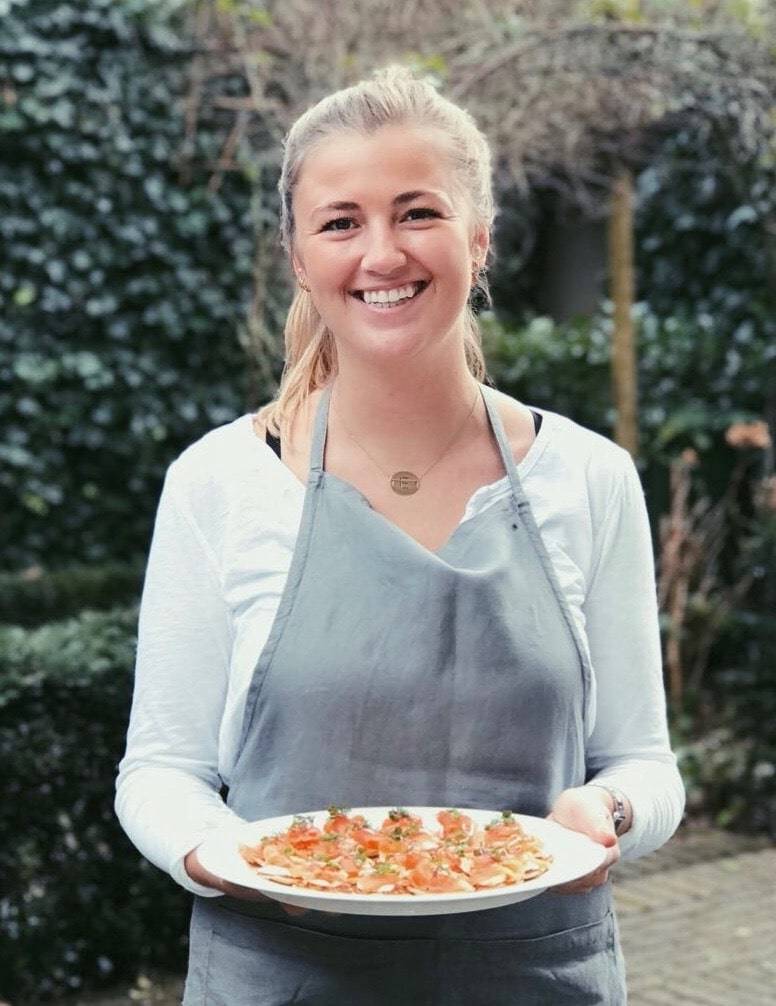 Together, we can create outstanding food experiences. I'm experienced in multiple fields and would love to tell you more about it. Click on the button below to read more about my work and to get in touch!
WORK WITH ME