Recipes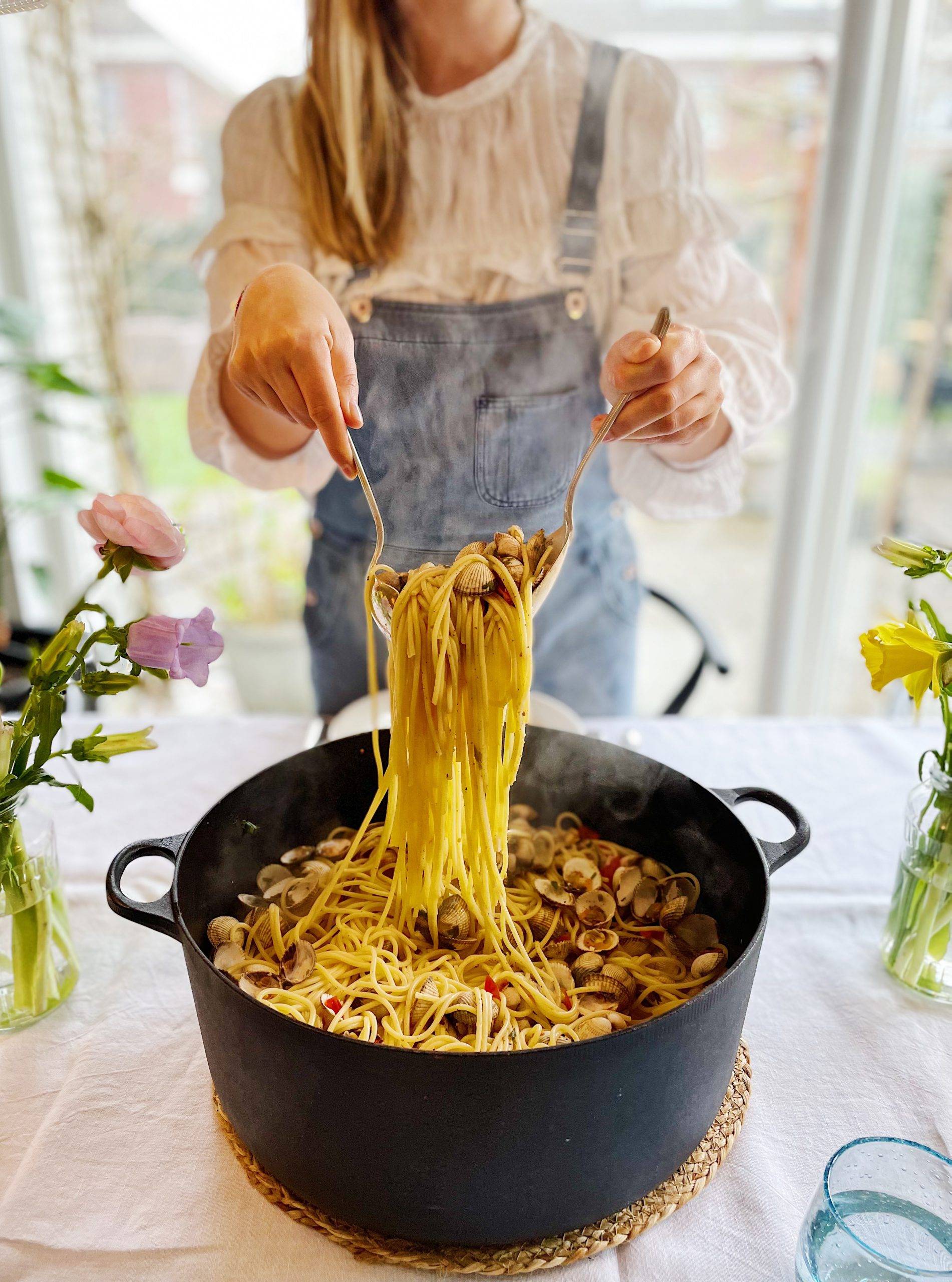 Pasta vongole (or clams)
Season :All Servings :4 Diet :X Time :30 minutes Difficulty :Medium
I always find this recipe a feast to make and eat! Warm summer days, family garden parties and a large dish of pasta vongole is the ultimate holiday feeling! It is quite simple to make and you'll only need 8 ingredients. Serve the pasta immediately when finished with a green salad and some bread to mob up the juices.
INGREDIENTS
1 kg. small sustainable clams or vongole, scrubbed clean
Bunch fresh flat-leaf parsley
4 cloves garlic
Pinch of chili flakes
250 gr. cherry tomatoes
250 ml. white wine
400 gr. spaghetti or linguine
Extra virgin olive oil
PREPARATION
Bring a pan of water to a boil. Meanwhile wash the vongole thoroughly and discard the ones that don't close (after a sharp tap).
Finely chop the garlic and parsley and halve the tomatoes.
Add the pasta to the boiling water with a good pinch of salt and cook al dente. Strain and reserve a glass of the cooking water.
While the pasta is cooking, put a large pan on a high heat and add a good glug of olive oil, the garlic, chili flakes, parsley, tomatoes and a pinch of salt and pepper and fry for 2 minutes. Add the wine and vongole, give it a good shake and put the lid on to let it steam for about 5 minutes, shaking the pan regularly.
When all the clams have been opened (discard the unopened ones) add the pasta and stir until combined for a minute or two. If necessary, add a little bit of the pasta water to loosen.
Divide the pasta vongole over the plates and finish with a drizzle of extra virgin olive oil and serve immediately!
Recipe Video :
YOU MIGHT ALSO LIKE
ORDER MY EBOOK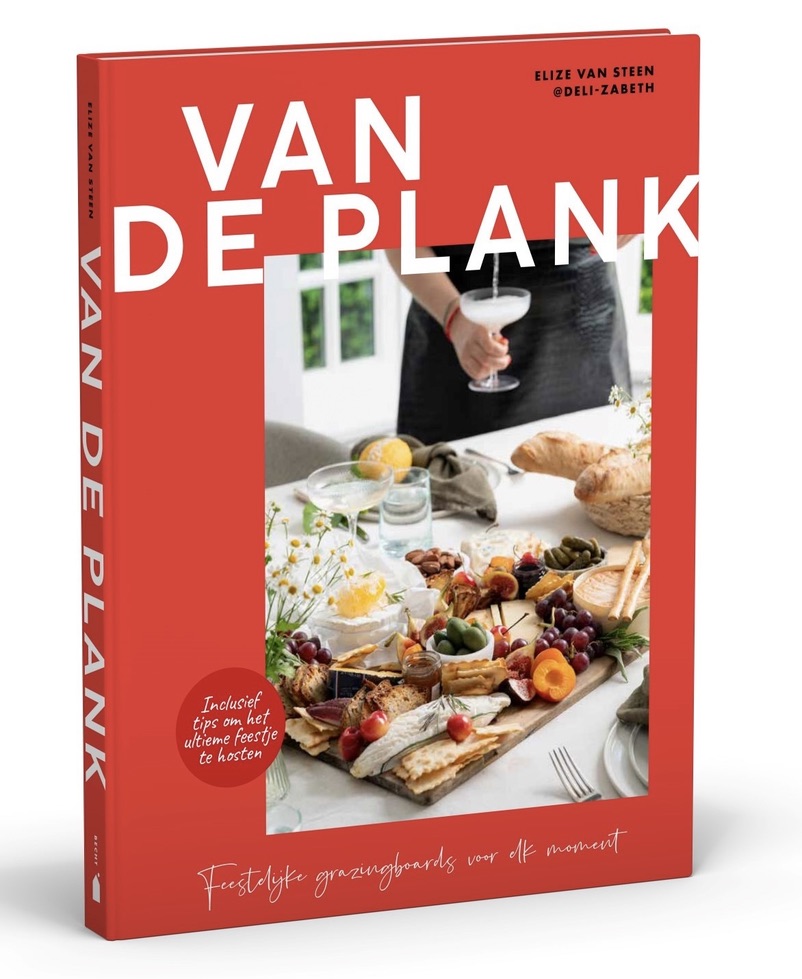 WORK WITH ME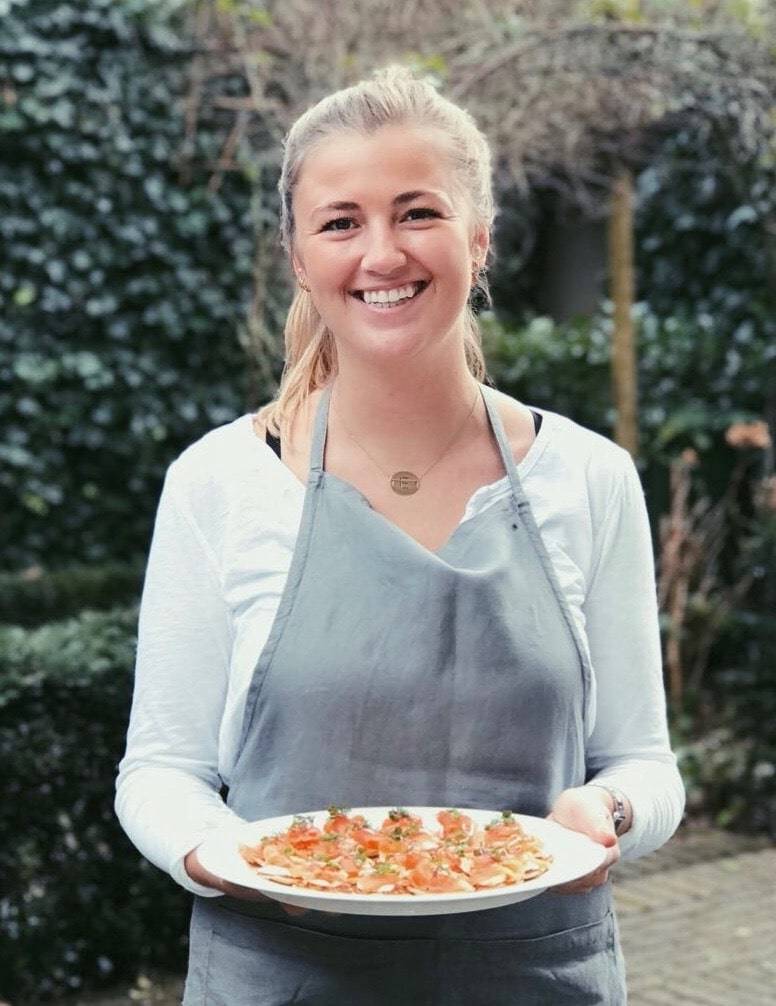 Together, we can create outstanding food experiences. I'm experienced in multiple fields and would love to tell you more about it. Click on the button below to read more about my work and to get in touch!
WORK WITH ME