Recipes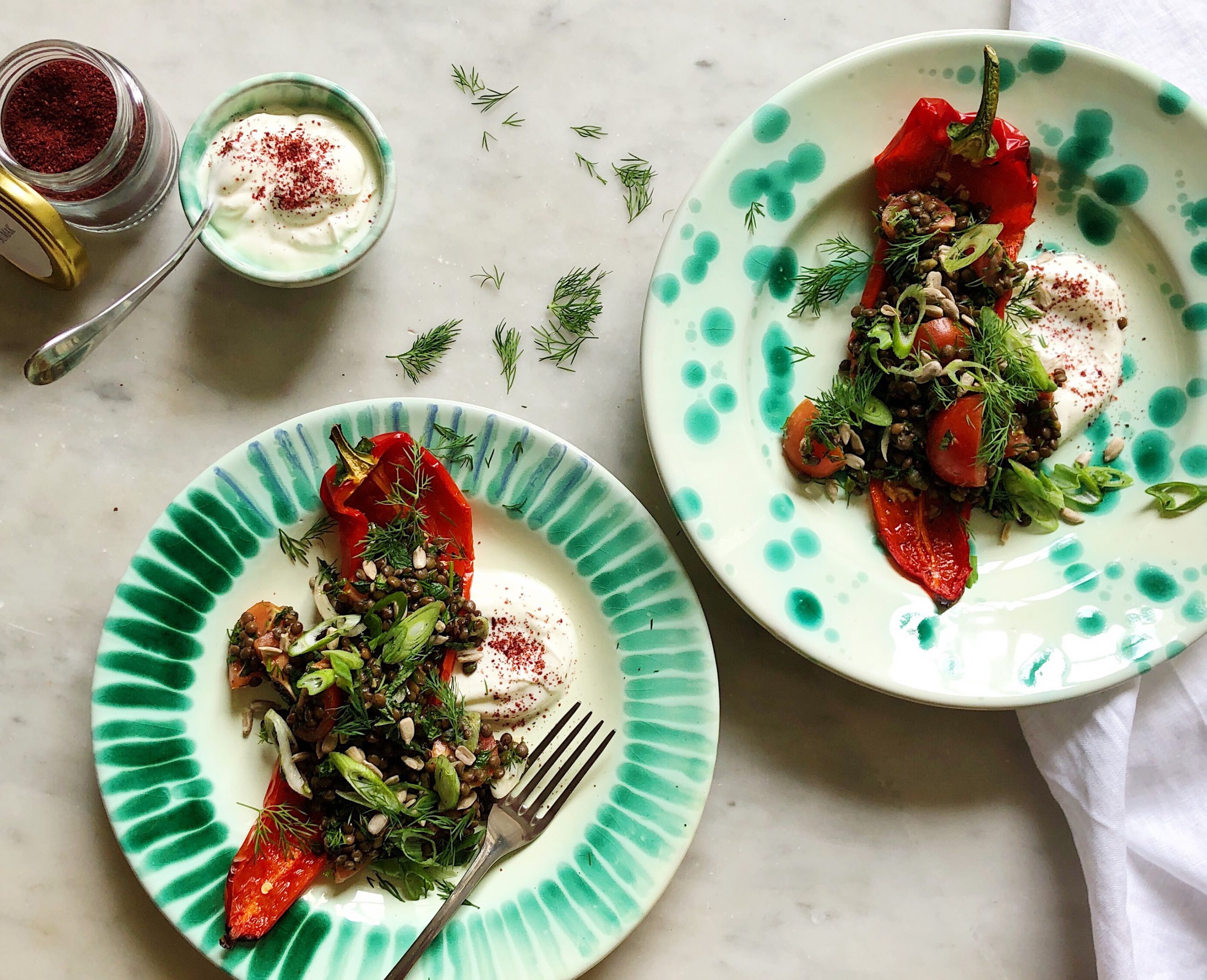 Herby lentil salad with sweet pointed roasted peppers
Season :All Servings :2 Diet :Vegetarian (vegan option when using plant-based yoghurt), gluten free Time :45 Difficulty :Medium
A great and healthy week night salad which is very easy to make. This recipe is perfect to make a big batch of and eat the leftovers for lunch the next day! 
INGREDIENTS
150 gr. beluga or du Puy lentils
2 tsp. of chopped capers
Bunch of chopped mint
Bunch of chopped dill
3 spring onions finely sliced
250 gr. cherry tomatoes
Handful of pumpkin seeds
2 sweet pointed peppers
1 clove of garlic
150 gr. Greek or plant-based yoghurt
Tsp. of sumac
Dressing
1 tsp. of mustard
1 tsp. of honey
Juice of half a lemon
2 tbsp. of olive oil
Pinch of salt and pepper
PREPARATION
Preheat the oven at 200C.
Rinse the lentils under cold water and cook in salted boiling water for about 20 minutes. Try and taste if they are cooked, then drain.
Meanwhile make the dressing by mixing the above ingredients together. Mix in with the lentils while they are still warm.
Slice two sweet pointed peppers in half, place on a baking tray lined with baking parchment and drizzle over some olive oil, a pinch of salt and pepper and a finely chopped garlic clove and bake for about 10 minutes.
When the lentils are cooled a bit, add the capers, mint, dill, halved cherry tomatoes, spring onions and pumpkin seeds.
Mix the yoghurt with the sumac and a pinch of salt.
Serve the sweet pointed peppers topped with the lentil salad and a spoonful of the sumac yoghurt!
ORDER MY EBOOK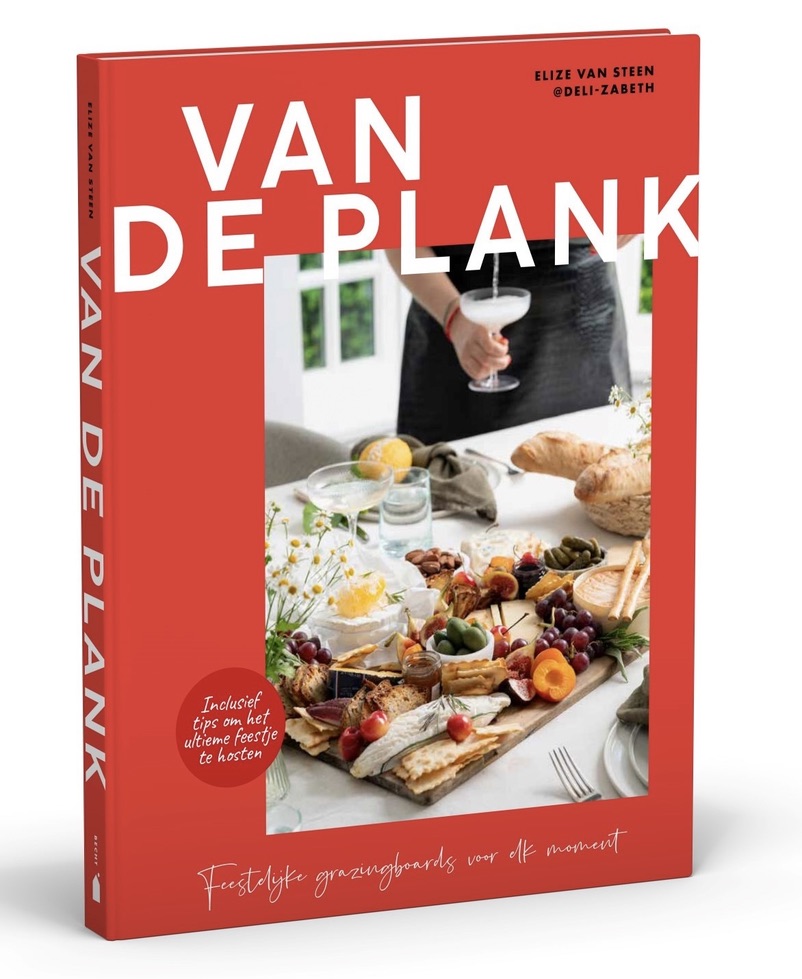 WORK WITH ME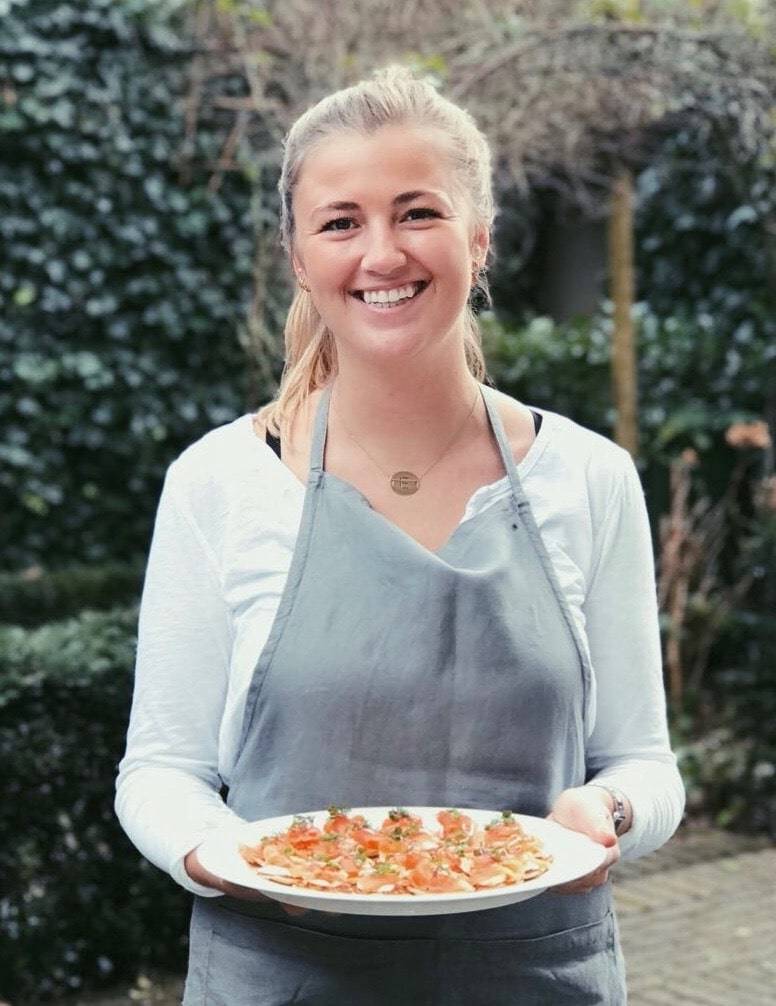 Together, we can create outstanding food experiences. I'm experienced in multiple fields and would love to tell you more about it. Click on the button below to read more about my work and to get in touch!
WORK WITH ME