Recipes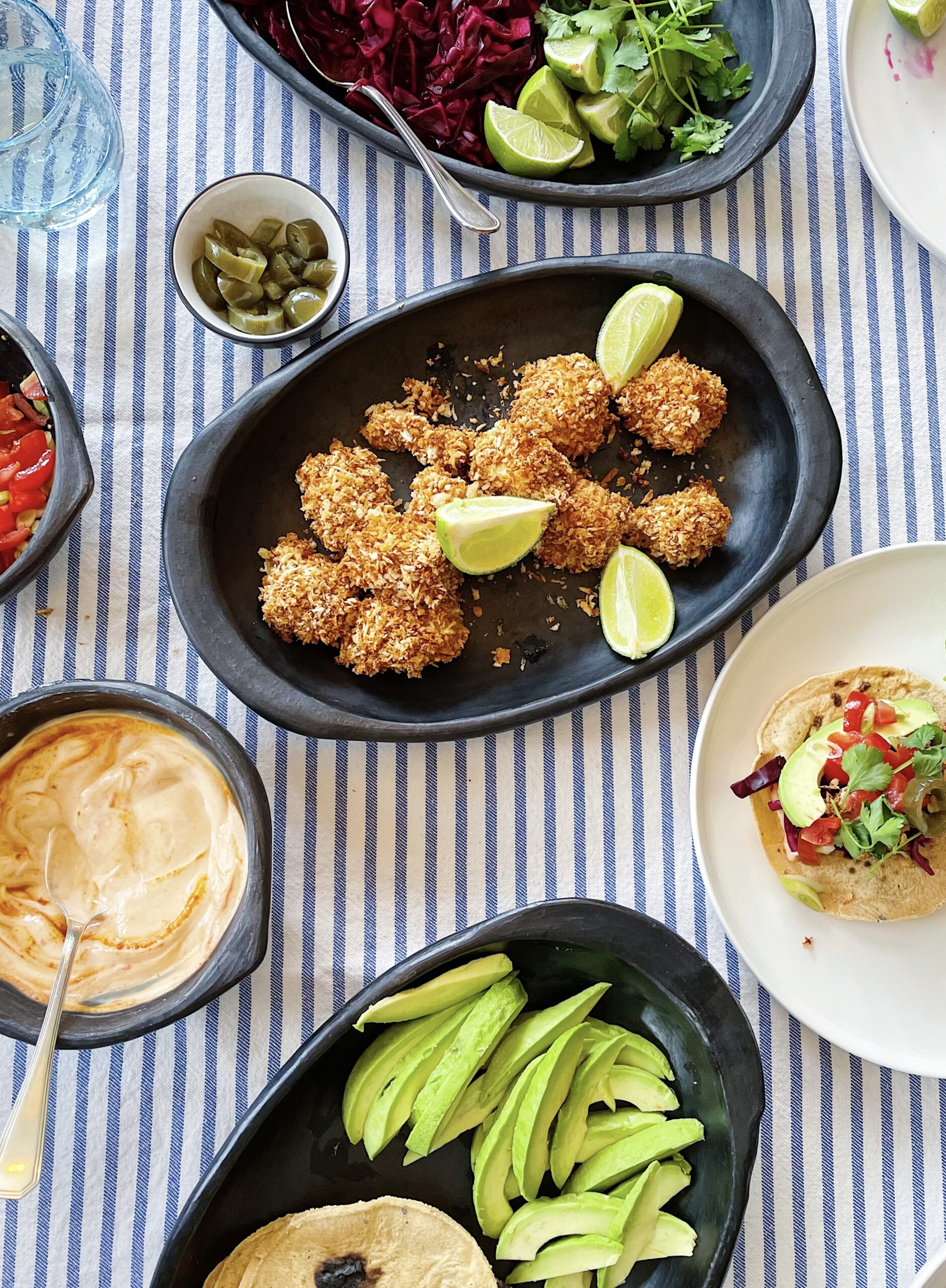 Crispy fish tacos with creamy chipotle sauce
Season :All Servings :4 Diet :X Time :40 minutes Difficulty :Medium
These crispy fish tacos will be on repeat on the menu at my house this summer! They're so delicious and because you bake the fish in the oven instead of frying it, they're also so healthy!
INGREDIENTS
12-16 small corn tacos 
500 gr. cod (or other firm white fish)
75 gr. panko
2 tsp. sweet smoked paprika
1 tsp. cumin powder
1 tsp. garlic powder
2 eggs
1/4 red cabbage
2 limes
Bunch of coriander
400 gr. cherry tomatoes
3 spring onions
Pickled jalapeños
2 avocados
Creamy chipotle sauce:
2 tbsp. chipotle sauce
4 large tbsp. Greek yoghurt
4 large tbsp. mayonnaise
PREPARATION
Cut the red cabbage into wafer-thin strips and mix with the juice of a lime and a generous pinch of salt in a large bowl. Squeeze the salt and lime juice into the red cabbage with your hands for 1 minute and place in the fridge.
Quarter the cherry tomatoes and thinly slice the spring onion and mix together with a pinch of salt and pepper in a bowl.
For the sauce, mix all the ingredients together in a bowl.
Cut the avocado into thin slices and place on a flat plate with the pickled jalapenos, wedges of lime and a bunch of coriander.
Preheat the oven to 220C and line a baking tray with baking paper.
Fry the panko in a dry frying pan until golden brown.
Cut the fish into cubes (about 2x2 cm) and pat dry with kitchen paper. Beat the eggs in a bowl and mix with the paprika, cumin and garlic powder and a pinch of salt and pepper. Place a bowl of panko next to it. Dip the fish first into the egg mixture and then into the panko mixture, making sure the whole fish is well coated, and place on the baking tray. Drizzle the panko fish with a drop of olive oil and bake in the oven for 8-10 minutes.
Meanwhile, bake the corn tortillas on the gas stove or in an extremely hot frying pan for a couple of seconds on each side and keep warm in a tea towel.
Place everything on the table and serve!
ORDER MY EBOOK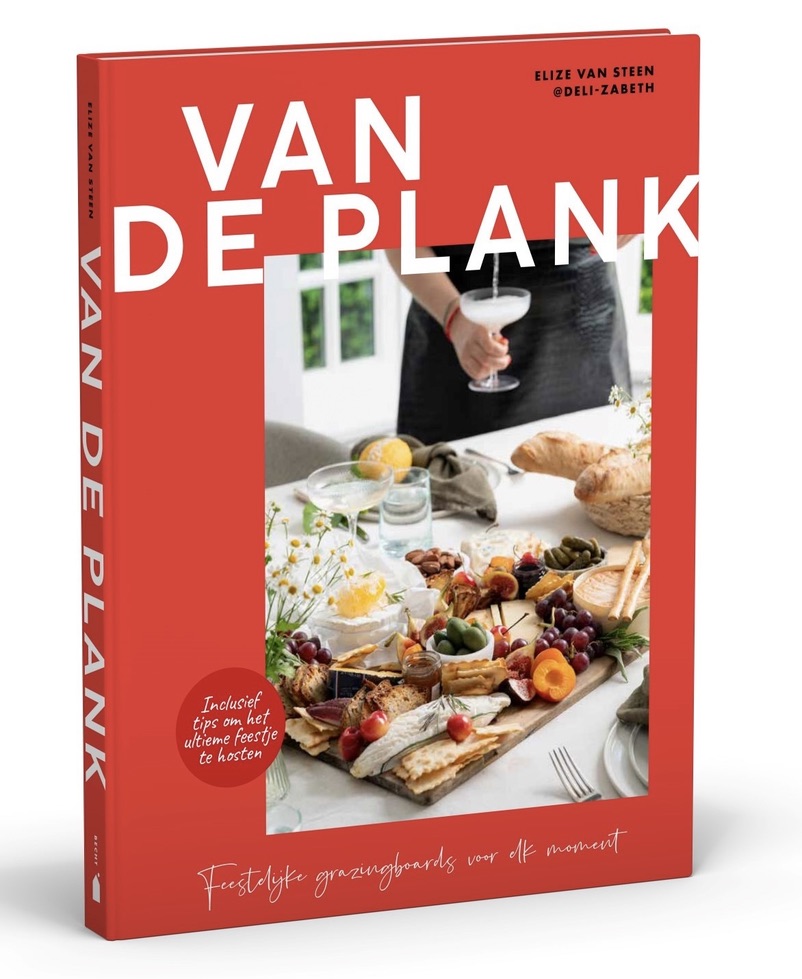 WORK WITH ME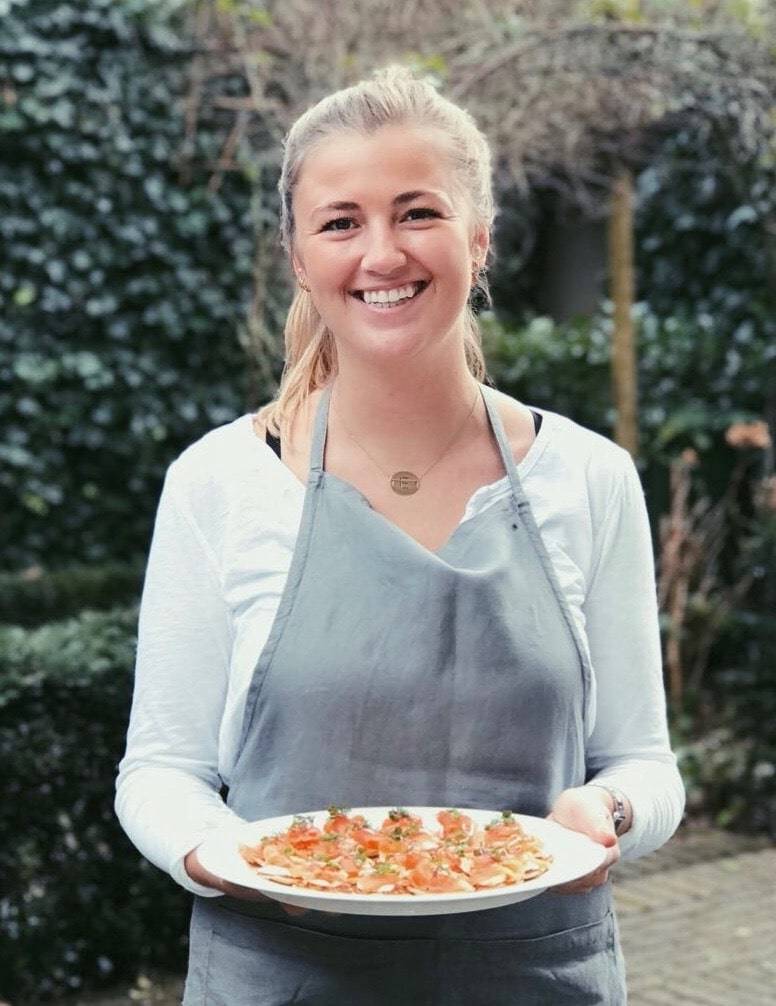 Together, we can create outstanding food experiences. I'm experienced in multiple fields and would love to tell you more about it. Click on the button below to read more about my work and to get in touch!
WORK WITH ME