Recipes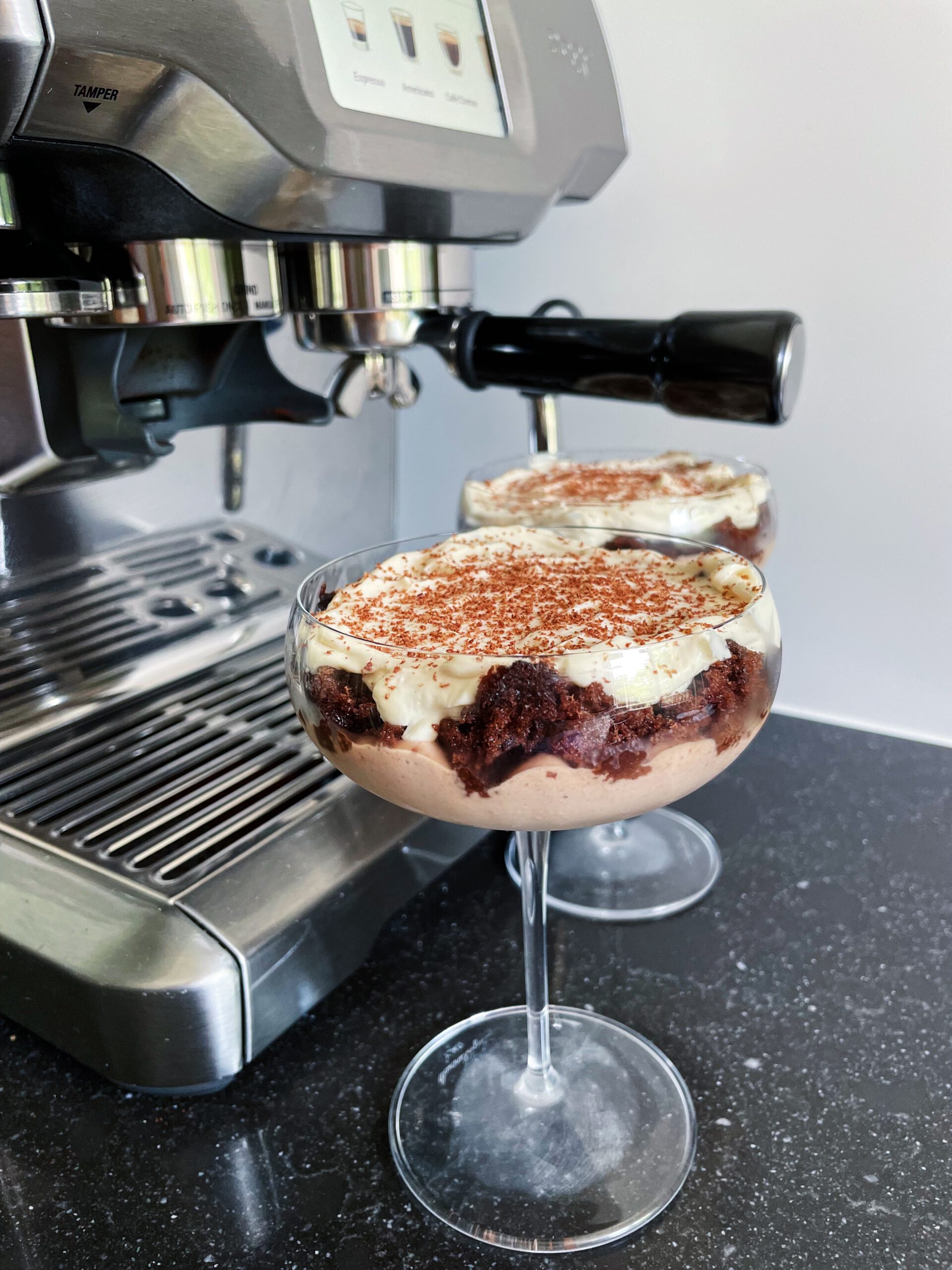 Espresso martini trifle
Season :All Servings :4 Diet :Vegetarian Time :30 minutes (plus 2 hours chilling in the fridge) Difficulty :Medium
This espresso martini trifle is the perfect dessert when you are hosting a dinner party, it is very easy to prepare! You can make it in advance so you don't have to do anything on the evening itself and it looks super festive. An espresso martini meets tiramisu meets cheesecake, the best combination if you ask me!
INGREDIENTS
1 espresso
1 espresso cup of vodka
1 espresso cup of kahlua
300 gr. cream cheese
225 gr. mascarpone 
60 gr. icing sugar 
1,5 tsp. vanilla extract 
50 gr. 70% dark chocolate (plus extra to garnish)
250 ml. double cream
200 gr. chocolate (mud) cake or muffins
PREPARATION
Make a cup of strong espresso and mix it with the vodka and kahlua.
Meanwhile, for the cheesecake layer, mix together the cream cheese, mascarpone, icing sugar, vanilla extract and 3 tablespoons of the espresso mixture. Scoop out 2/3 of the amount and set aside in the fridge.
Melt the chocolate au bain-marie and leave to cool to room temperature.
In the meantime, whip the cream until lightly whipped.
Mix the chocolate into the remaining 1/3 of the cheesecake mixture. Then add a spoonful of whipped cream to the mixture and mix together gently with a spatula. Then add the rest of the cream and mix gently with the spatula into a mousse, do not over mix.
Divide the mousse between 4 glasses.
Crumble the chocolate cake over the mousse in the glasses. Sprinkle the cake with 2 tablespoons of the espresso mix (or more to taste).
Divide the remaining 2/3 of the cheesecake mixture over the glasses and top with some grated dark chocolate. Place the glasses in the fridge for at least 2 hours and serve!
YOU MIGHT ALSO LIKE
ORDER MY EBOOK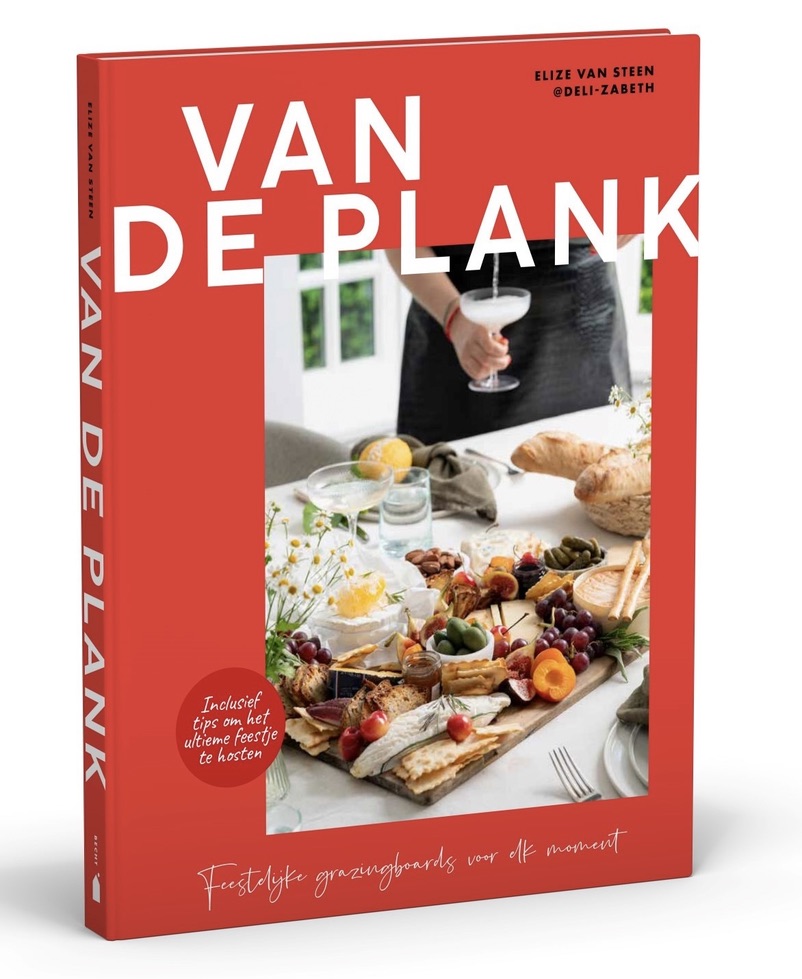 WORK WITH ME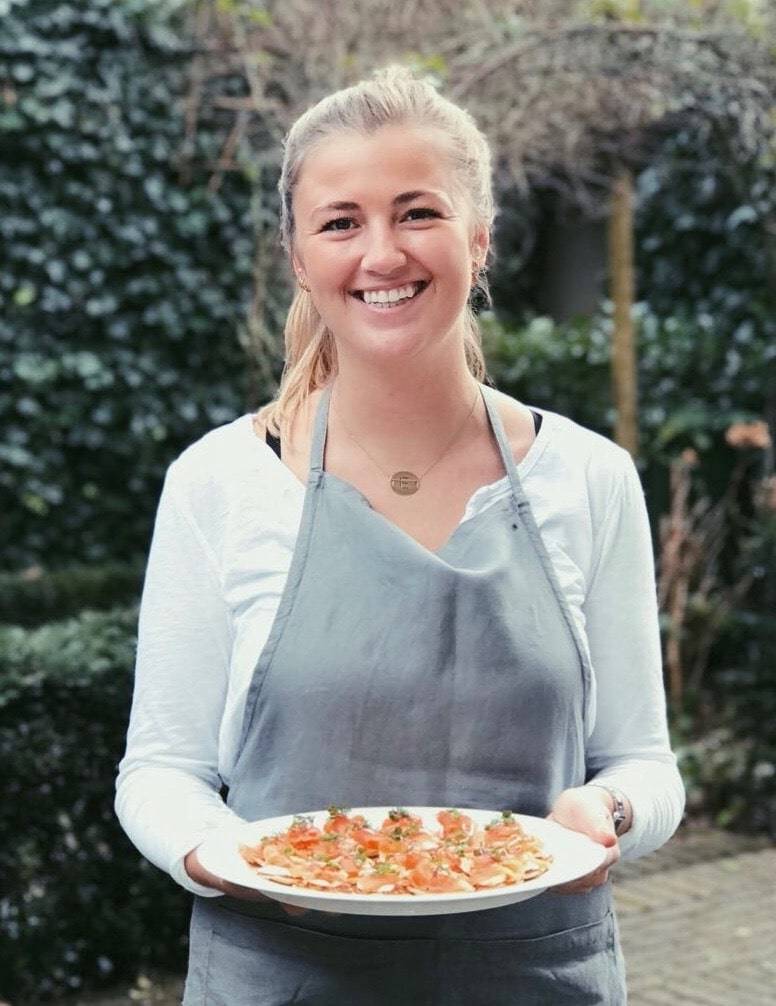 Together, we can create outstanding food experiences. I'm experienced in multiple fields and would love to tell you more about it. Click on the button below to read more about my work and to get in touch!
WORK WITH ME