Recipes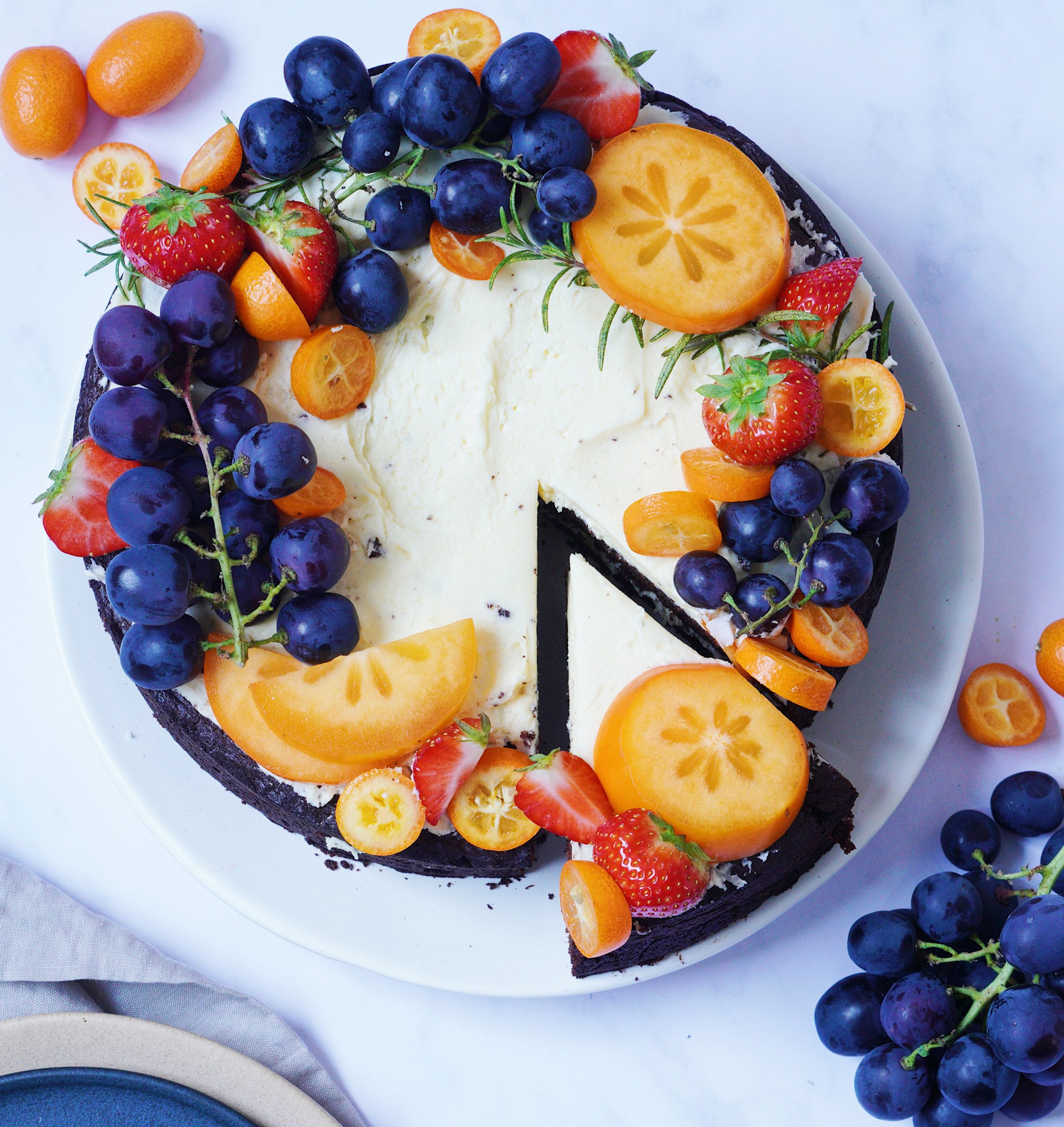 Chocolate cardamom cake with white chocolate butter cream
Season :All Servings :12 Diet :Vegetarian Time :3 hours (including baking time) Difficulty :Medium
This chocolate cake with white chocolate butter cream is incredibly moist and has a fresh hint of cardamom. You can bake the cake a day in advance and finish it last minute with the butter cream and fruit.
INGREDIENTS
450 gr. dark chocolate
300 gr. butter (plus some extra to grease the baking tin)
500 gr. sour cream
5 eggs
300 gr. crystal sugar
10 gr. baking powder
350 gr. flour
50 gr. cocoa powder
10 cardamom pods
Pinch of salt
Fruit of your choice to decorate
High round cake tin with a diameter of 23 cm.
White chocolate butter cream
270 gr. white chocolate
300 gr. butter at room temperature
360 gr. powdered sugar
PREPARATION
Preheat the oven to 160 degrees and grease the baking pan with butter.
Melt the chocolate and butter au-bain marie, in a bowl over a pan with a layer of boiling water. The bowl should not touch the water. Stir occasionally until the mixture is smooth, then allow to cool slightly.
Meanwhile, in a large mixing bowl, combine the sour cream and eggs, mix until smooth and add the crystal sugar and a pinch of salt. Crush the cardamom seeds into powder with a petsle and mortar and sift through the batter along with the baking powder, flour and cocoa powder. Finally, mix the cooled chocolate mixture into the batter with a spatula and pour into the baking tin.
Bake the cake for 1 hour in the oven. Then cover the top loosely with tinfoil and bake for another hour and 10 minutes. Check if the cake is done by inserting a skewer into the centre of the cake. When it come out clean with a few crumbs, your cake is ready. Every oven is different so the baking time may vary slightly. Remove the cake from the oven and let it rest for 30 minutes in the baking tin. Then remove the baking tin and allow the cake to cool completely, this is very important!
Meanwhile, make the white chocolate buttercream. Melt the white chocolate au-bain marie and let it cool slightly. Beat the butter and powdered sugar until light and fluffy with a mixer. Slowly whisk the white chocolate into the butter mixture.
Cut the top of the cake with a serrated knife so that it is even. Then cut the cake horizontally through the middle. Spread half of the butter cream over the bottom of the cake, place the second half of the cake on top and finish with the remaining butter cream. Decorate the cake with fruit and serve!
YOU MIGHT ALSO LIKE
ORDER MY EBOOK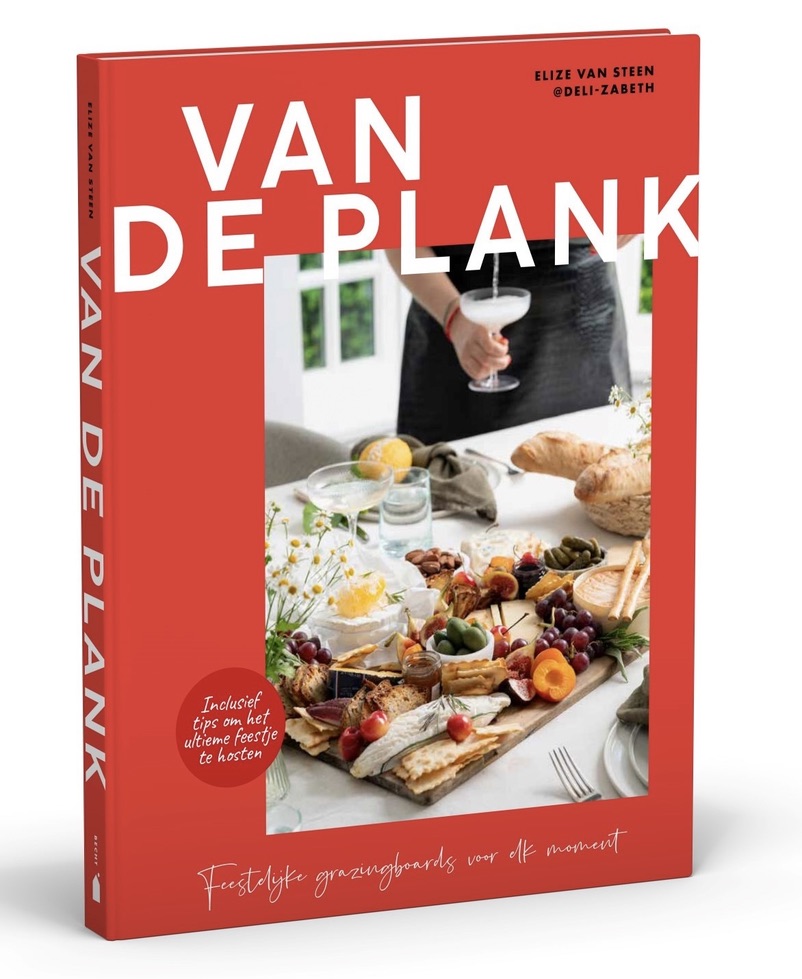 WORK WITH ME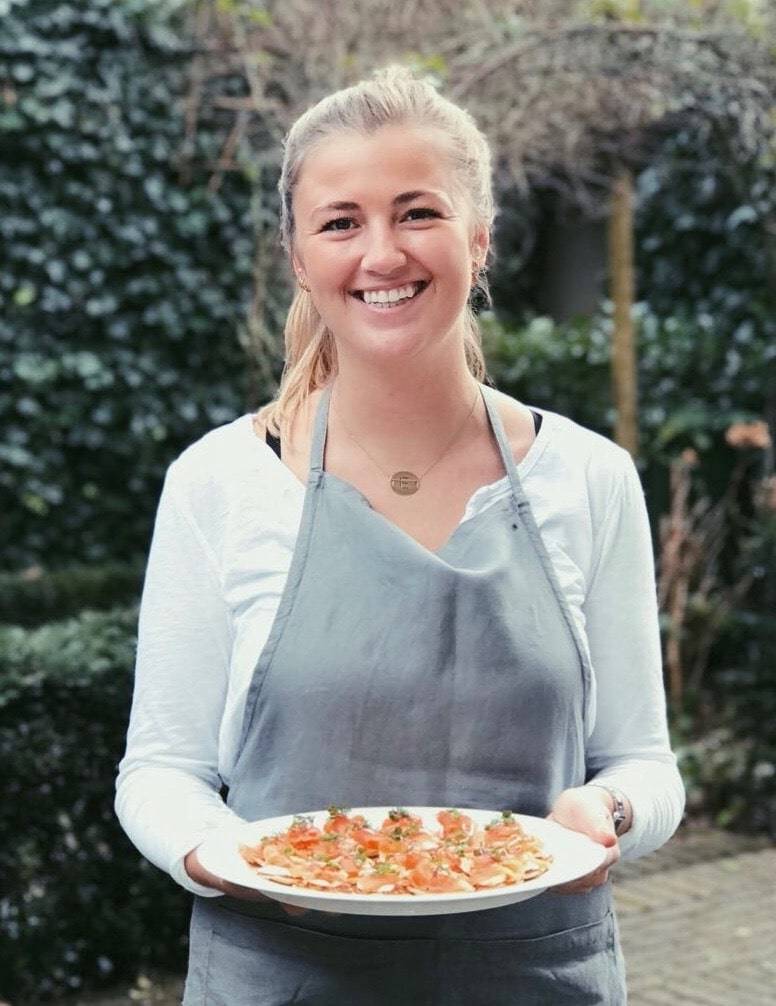 Together, we can create outstanding food experiences. I'm experienced in multiple fields and would love to tell you more about it. Click on the button below to read more about my work and to get in touch!
WORK WITH ME