Recipes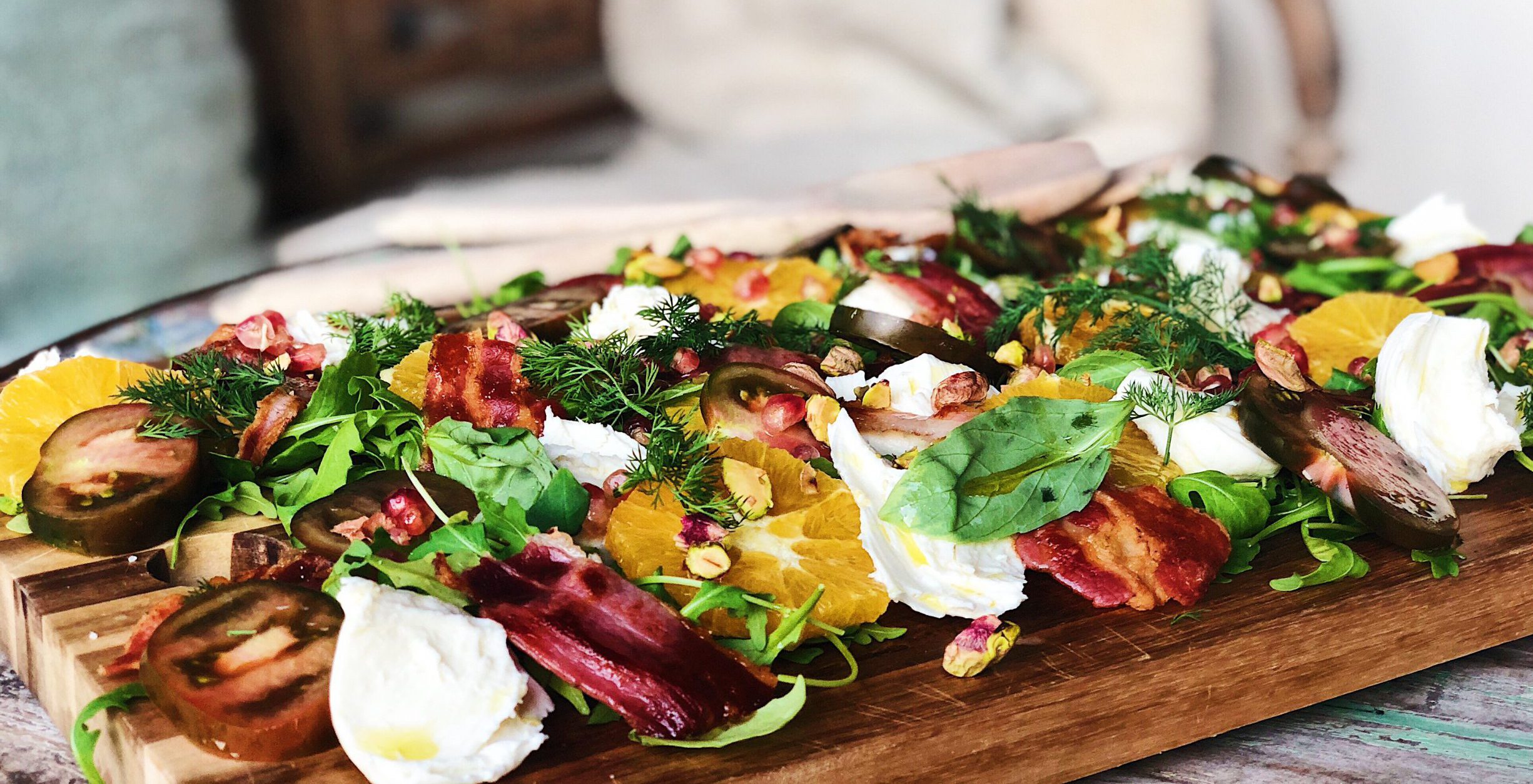 Summery orange salad
Season :Spring/ Summer Servings :4 as a side Diet :Gluten free Time :30 minutes Difficulty :Medium
This salad ticks all the boxes! Juicy sweet oranges and tomatoes, creamy mozzarella, salty bacon, crispy nuts and lots of herbs. I ate a similar salad in a restaurant in Ibiza and had to make it myself afterwards because it was so incredibly good.
INGREDIENTS
2 oranges
4 large juicy tomatoes
2 buffalo mozzarella balls
8 rashers of streaky bacon
100 gr. of rocket
Handful of chopped dill
Handful of chopped basil
Handful of chopped roasted pistachio's
Extra virgin olive oil
Balsamic vinegar
PREPARATION
Slice the oranges, tomatoes and buffalo mozzarella and divide them over a big platter.
Meanwhile fry the bacon until crispy. Tear the bacon in bitesize pieces and add to the platter.
Sprinkle over the rocket, dill, basil and pistachios. Finish with a drizzle of olive oil, balsamic vinegar and some sea salt flakes and pepper and serve immediately!
ORDER MY EBOOK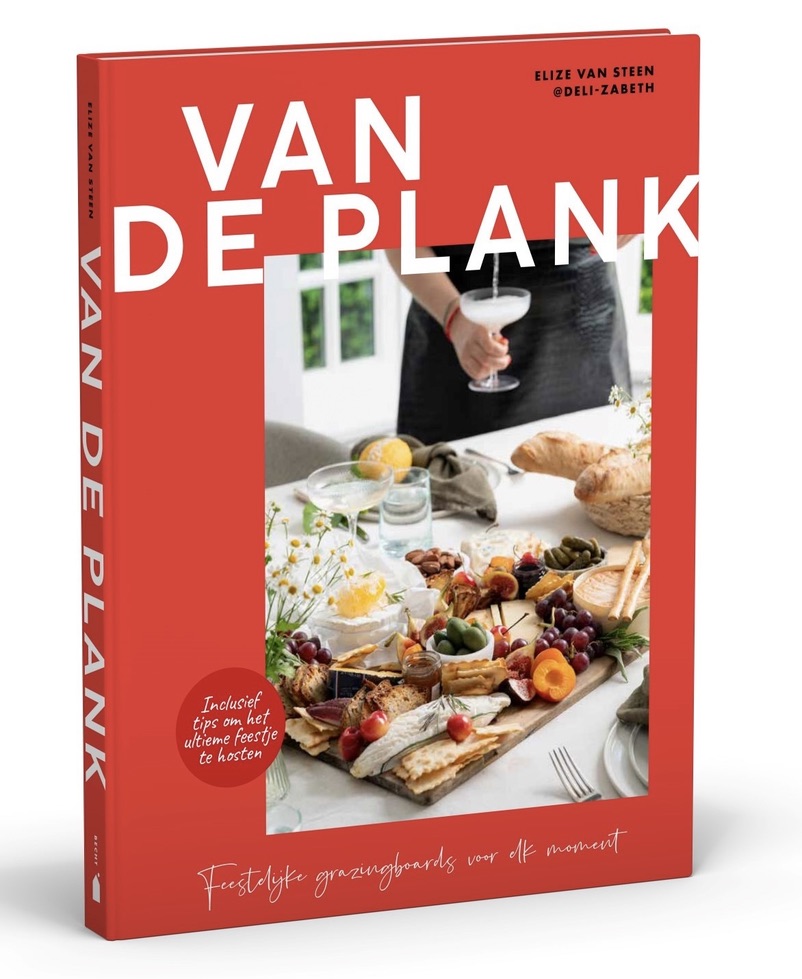 WORK WITH ME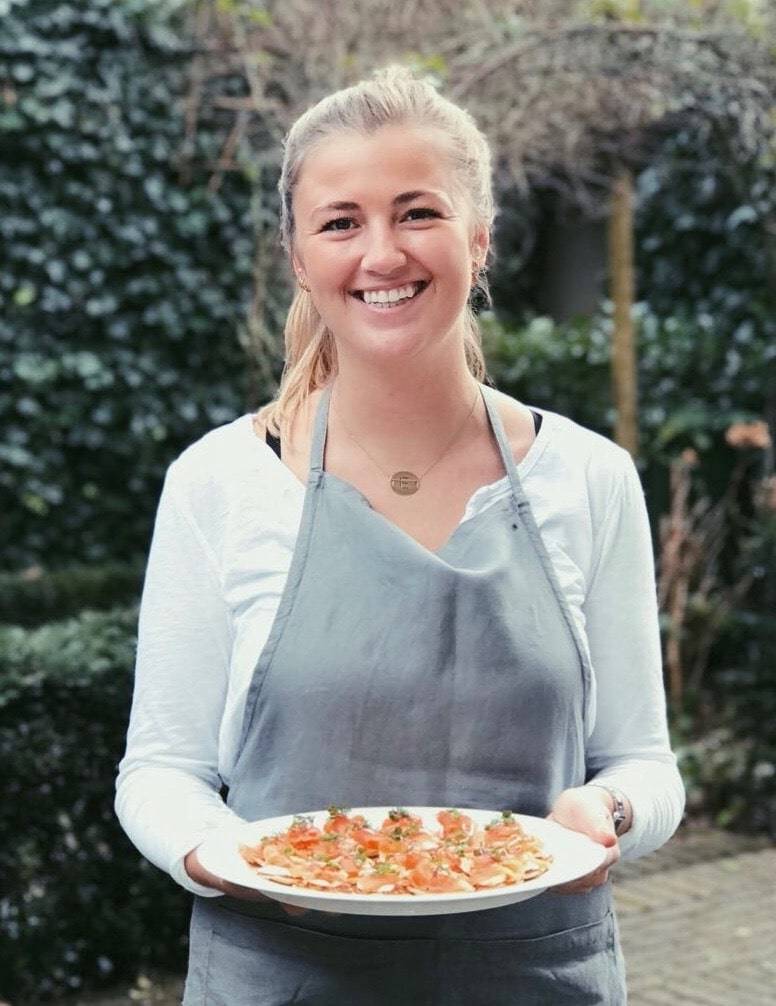 Together, we can create outstanding food experiences. I'm experienced in multiple fields and would love to tell you more about it. Click on the button below to read more about my work and to get in touch!
WORK WITH ME