Recipes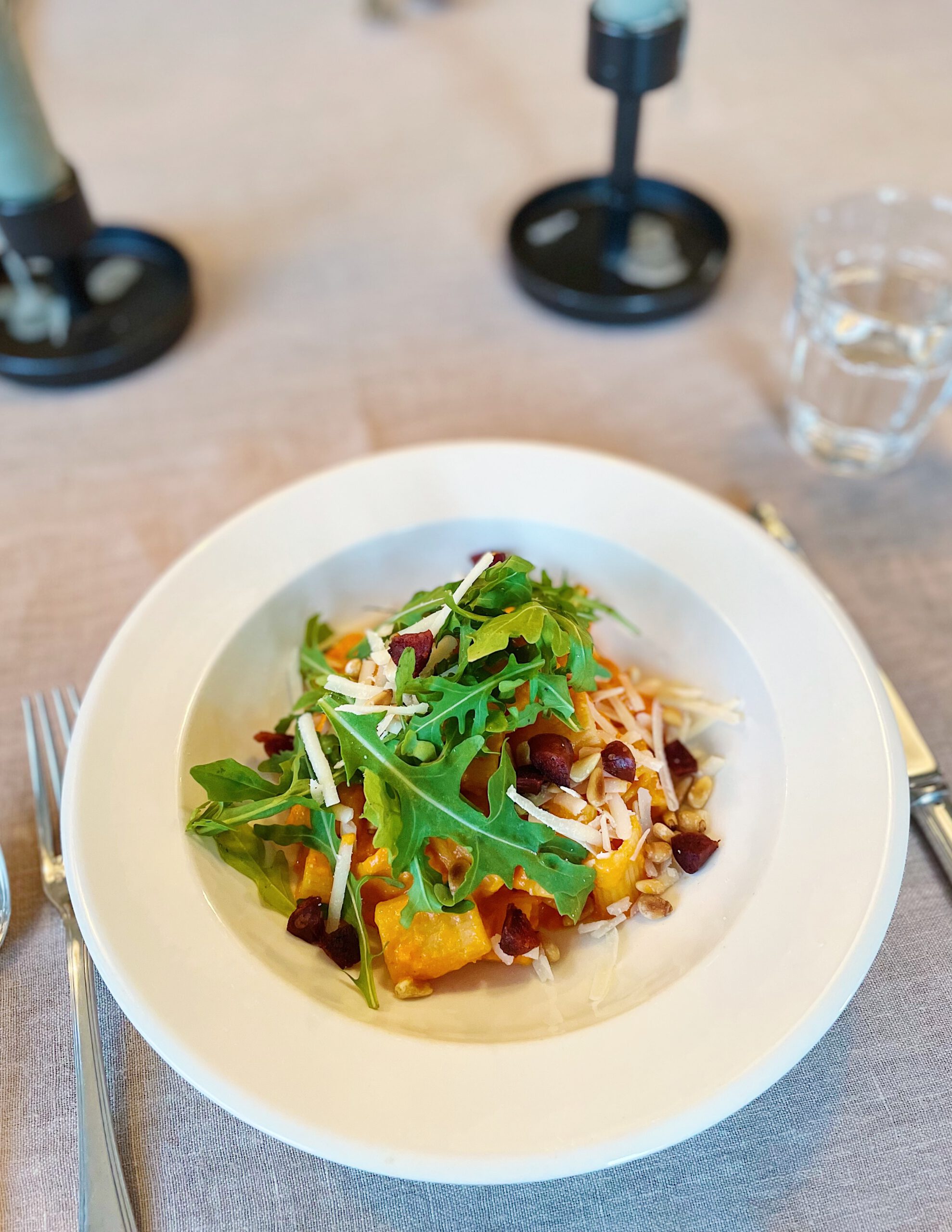 Creamy red pepper pasta with crispy chorizo, rocket and Parmesan
Season :All Servings :4 Diet :X (Vegetarian optional) Time :60 minutes Difficulty :Easy
I'm not the only one in the family who loves to cook! Today I am sharing my little brother Dante's signature dish with you! You can omit the chorizo for a vegetarian version.
INGREDIENTS
500 gr rigatoni pasta (or other pasta of your choice)
3 red peppers
2 pointed peppers
2 white onions
2 cloves of garlic
Pinch of chilli flakes
200 ml. double cream
200 gr. chorizo 
Small bag of pine nuts
100 gr. rocket
Parmesan cheese
PREPARATION
Preheat the oven to 200 degrees. Slice the peppers and pointed peppers into chunks. Peel and slice the onions and remove the skin from the garlic. Add everything together in a large bakingtray with a dash of olive oil, chilli flakes and a generous pinch of salt and pepper. Place in the oven for about 45 minutes.
Meanwhile, toast the pine nuts for a few minutes in a dry frying pan.
Cut the chorizo into small cubes and fry in a frying pan over medium-low heat until crispy. Drain on kitchen paper. You can add the remaining chorizo oil from the pan to the baking tray for extra flavour!
Cook the pasta according to the package in salted water when the vegetables from the oven are almost ready. Keep a glass of pasta cooking water aside before draining the pasta.
Add the oven vegetables to a blender with the double cream and blend to a smooth sauce. Taste and season with additional salt and pepper if necessary.
Add the drained pasta back to the pan along with the red pepper sauce, heat and mix well. Add some pasta water if necessary to keep the sauce creamy.
Divide the pasta between 4 plates and top with the chorizo, pine nuts, rocket and grated Parmesan cheese and serve! Bon appetit!
YOU MIGHT ALSO LIKE
ORDER MY EBOOK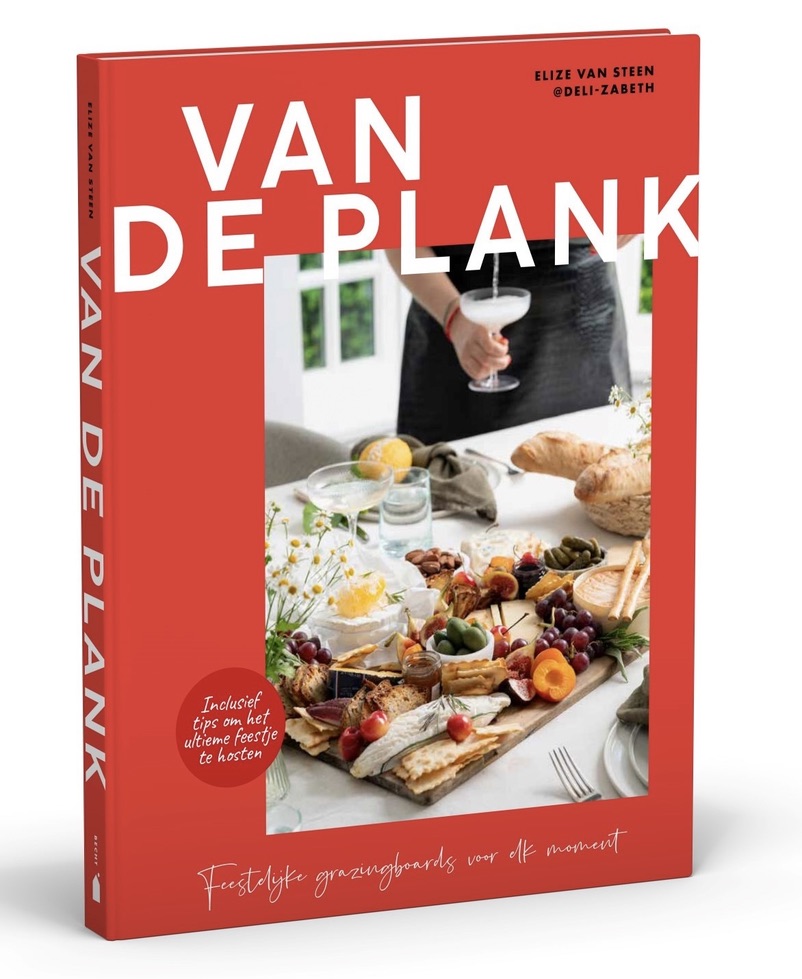 WORK WITH ME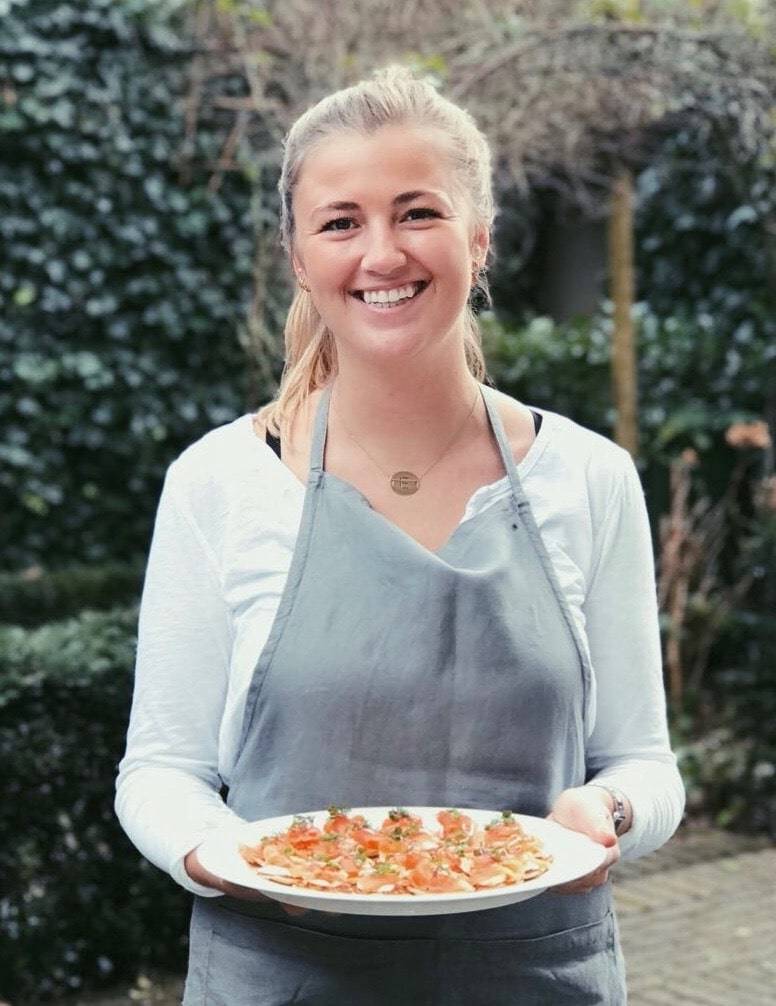 Together, we can create outstanding food experiences. I'm experienced in multiple fields and would love to tell you more about it. Click on the button below to read more about my work and to get in touch!
WORK WITH ME