Recipes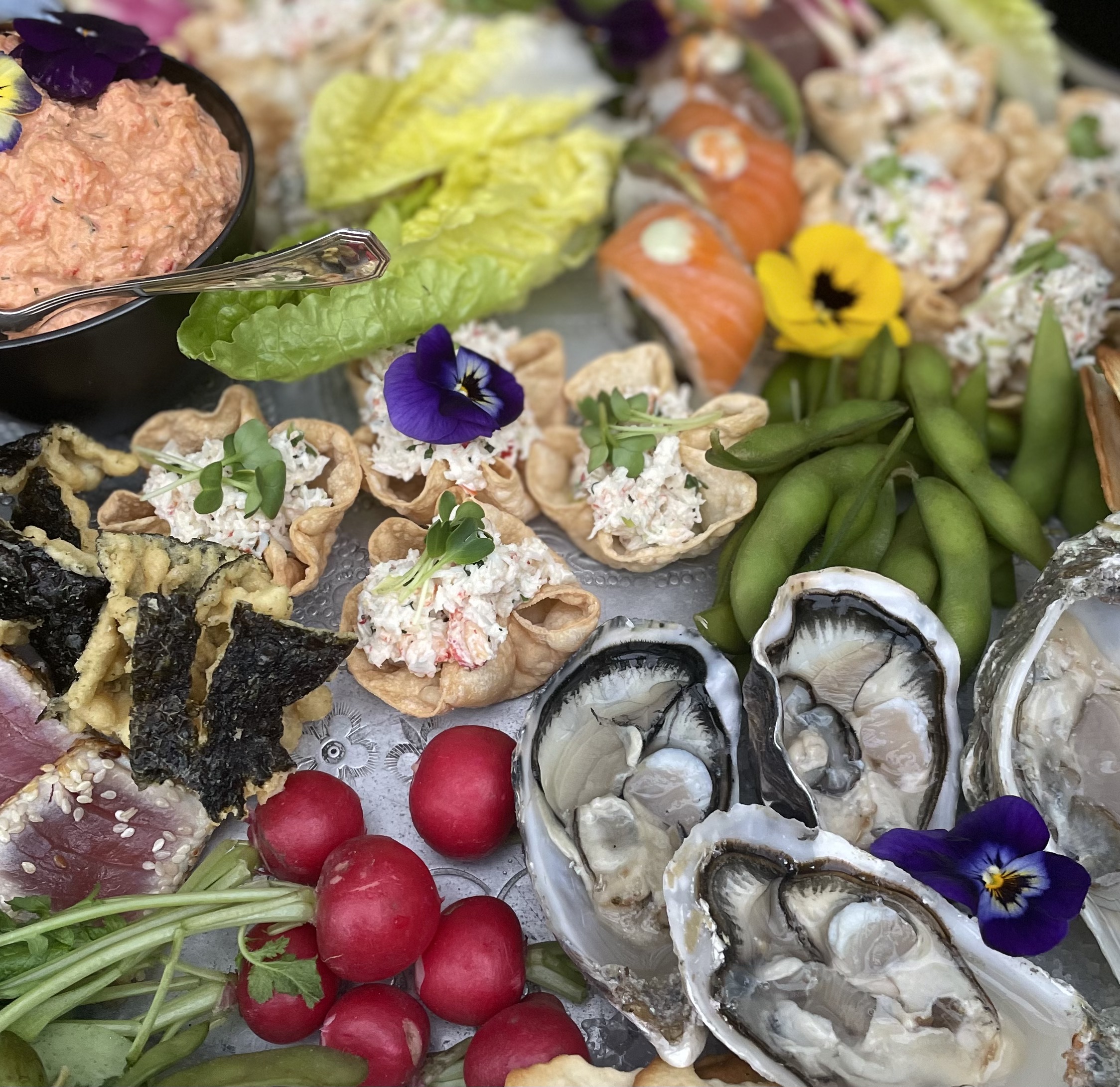 Asian crab cups
Season :All Servings :15-20 cups Diet :X Time :15-20 minutes Difficulty :Easy
The perfect appetiser that's on the table in no time! You can serve them separately or as part of multiple appetisers like on this giant grazing board!
INGREDIENTS
200 gr. (frozen) crab meat (or tinned crab)
1 spring onion
1/2 chili pepper (seeds removed)
1/4 lime
1 tsp. fish sauce
Small handful of coriander
Generous amount of kewpie mayonnaise to taste (regular mayonnaise is also possible)
Salt and pepper to taste
20 peking duck wrappers
Cress (of your choice)
PREPARATION
Heat the oven to 180 degrees.
Drain the crab meat well.
Place a large glass/ small bowl on the peking duck wrappers and cut out the circumference. This way you get slightly smaller cups which is nicer to eat.
Lightly grease the wrappers with neutral oil and press into a muffin tin. Bake in the oven for 5-10 minutes until golden brown and crispy.
Meanwhile, finely chop the spring onion and chili pepper. Mix these in a bowl with the crab meat, lime juice, fish sauce, salt and pepper and mayonnaise until it becomes a creamy mixture. Taste and, if necessary, add more of (any) of the above ingredients to taste.
Divide the crabmeat mixture over the fried cups and finish with a sprig of cress and serve immediately.
ORDER MY EBOOK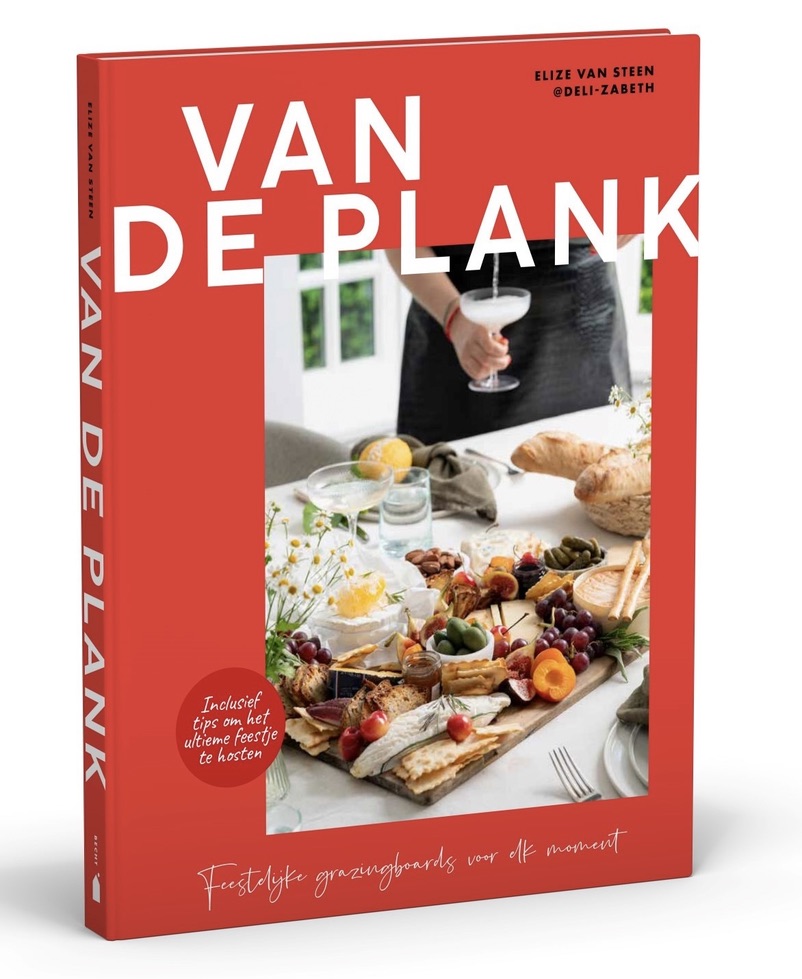 WORK WITH ME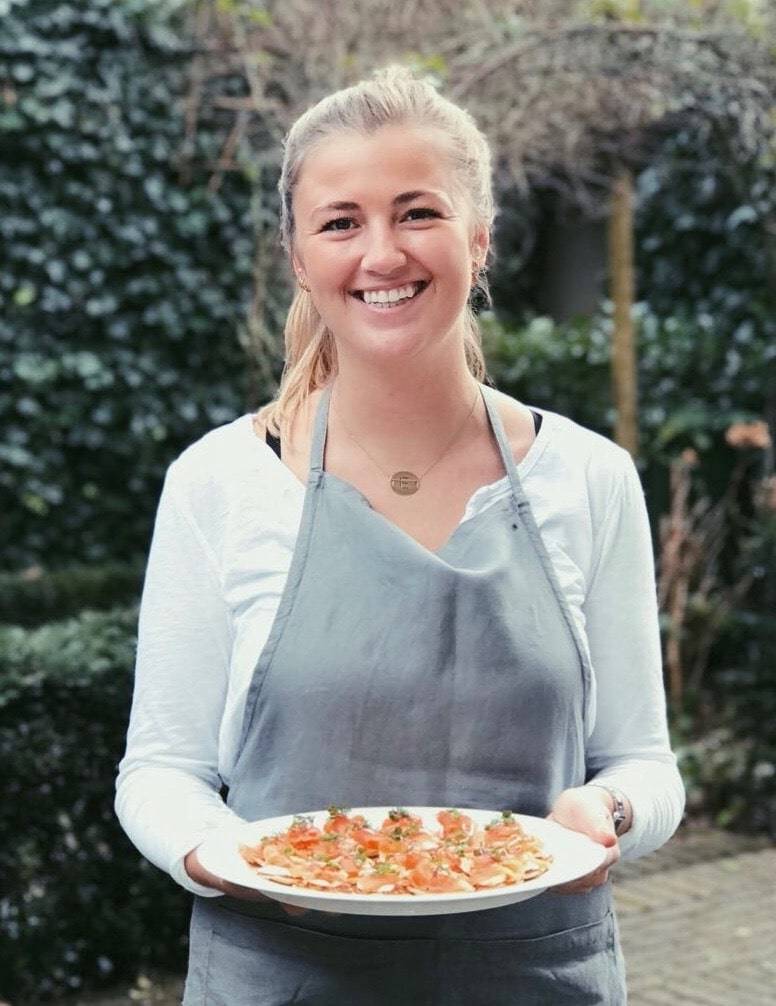 Together, we can create outstanding food experiences. I'm experienced in multiple fields and would love to tell you more about it. Click on the button below to read more about my work and to get in touch!
WORK WITH ME