These banana pancakes are so easy to make and will only take you a couple of minutes. I always blend the oats in a food processor first, making it into oat flour and then add the rest of the ingredients, so that your pancakes will become more smooth and fluffy. If you don't have a food processor you can skip this step of course and still make the most delicious pancakes with a (hand) blender!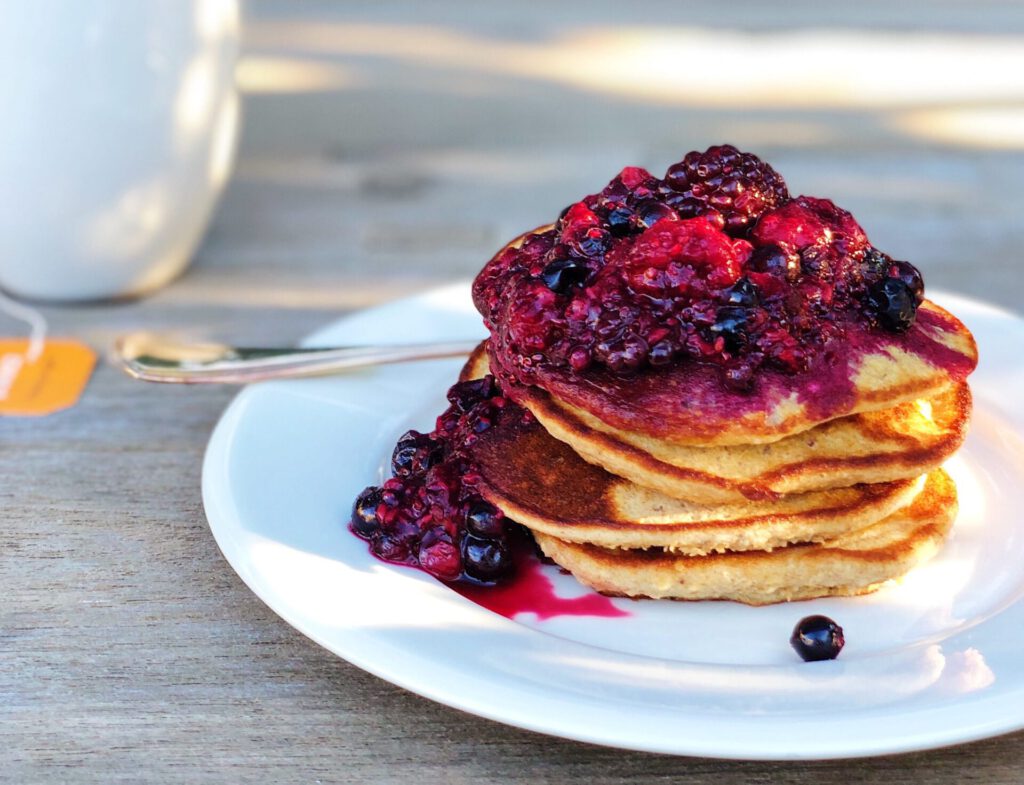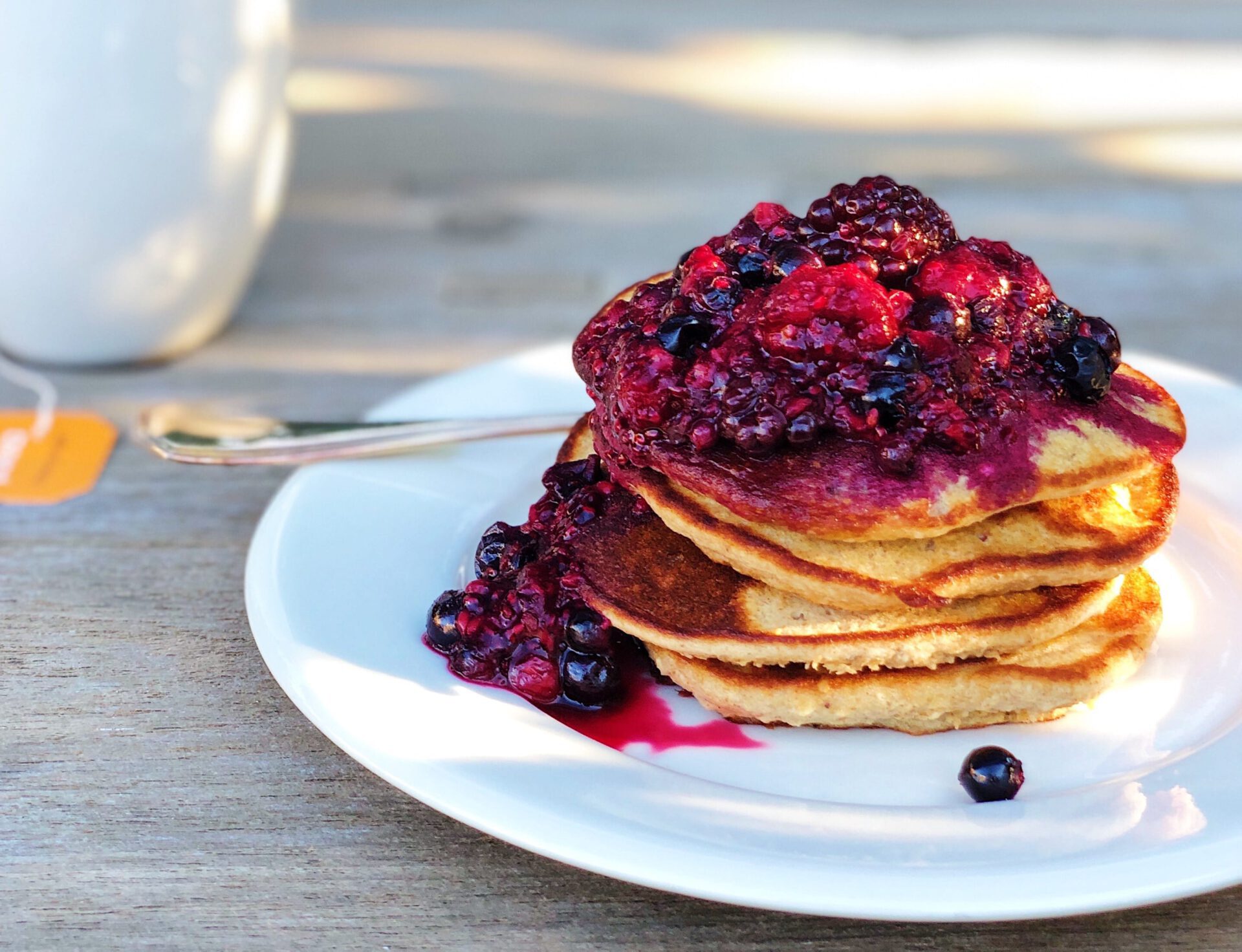 Season: All
Servings: 1
Diet: Vegetarian, gluten free
Time: 10 minutes
Difficulty: Medium
Ingredients:
• 1 ripe banana
• 5 tbsp of oatmeal
• 1 egg
• Pinch of salt
• Pinch of cinnamon
• 1 tbsp of chia seeds
• Two handfuls of frozen mixed berries

Preparation:
1. Whizz the first 5 ingredients together in a food processor or (hand) blender until smooth.
2. Heat some oil or ghee in a frying pan and make 4 small pancakes. Cook for about 2
minutes on each side.
3. Meanwhile heat the berries with the chia seeds and a splash of water in a small pan and simmer until it has a jammy kind of texture, takes about 5-10 minutes. You can add some maple syrup if you like it sweeter. Serve immediately!